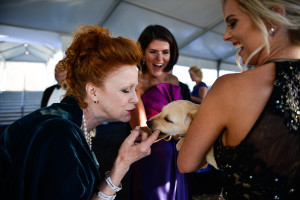 The 2016 Celestial Ball: Across the Universe, will take place at the Adler Planetarium on Saturday, September 10, and is chaired by Women's Board member, Jacqueline Hawwa. The Celestial Ball, the Adler Planetarium's annual black-tie gala hosted by the Women's Board in partnership with the Board of Trustees, is attended by more than 700 guests—including influential business, civic, and philanthropic leaders. Guests at the Celestial Ball will enjoy an elegant cocktail reception and silent auction, a seated dinner featuring hands-on demonstrations from the Adler's Science Sommeliers, followed by dancing, all set under the Adler's stars.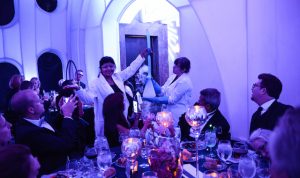 During the gala, the Adler Planetarium will present the 2016 Corporate Partner Award to S&C Electric Company, represented by President & CEO Kyle Seymour. The Adler is grateful for S&C Electric Company's generous support of ATLAS (Adler Teen Leaders Advancing STEM), and to John Estey, Chairman of S&C Electric Company, for his continued leadership and service as a member of the Adler's Board of Trustees.
Through the generous contributions of sponsors and guests, the 2015 event raised more than $1.7 million for exhibitions, shows, and programs that inspire young people to pursue careers in science, technology, engineering and math (STEM). 
To purchase tickets, please contact: Livia Kenney, PJH & Associates Inc., lkenney@pjhchicago.com // 312-553- 2000 or visit: http://www.pjhchicago.com/event/adler 
For press inquiries, please contact Erin Wilson, Director of Marketing, at ewilson@adlerplanetarium.org.