Celebrating 90 Years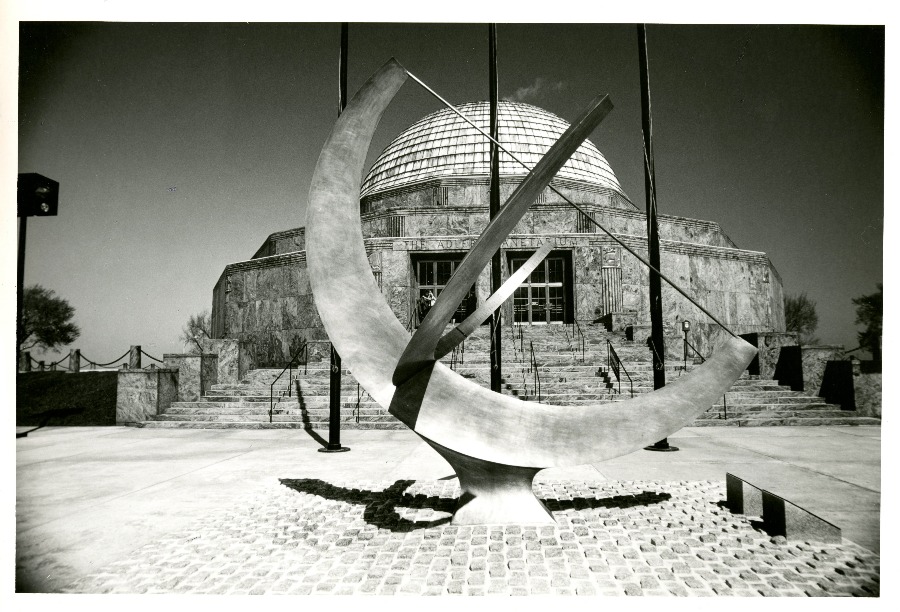 The Adler Planetarium first opened its doors to the public on May 12, 1930.
This year, we're celebrating 90 years of looking up on Chicago's lakeshore. Over the decades, we have witnessed the dawn of human spaceflight, watched humankind fly to the Moon and back, launched experiments into space, helped millions of people connect with our universe, and hunted for meteorites at the bottom of Lake Michigan.
But what makes the Adler truly out of this world is our community. That's YOU.
That's why as we look toward the future and what the next 90 years will bring, we also wanted to take a moment to look back and shine a light on some of the people who have made the Adler such a special place!
Introducing The Adler YOUniverse!
Over the course of our 90-year history, the Adler has thrived because of the community of people who have come through our doors, engaged with us in their neighborhoods, and supported us along the way. To celebrate our amazing community, we've launched an interactive online mosaic filled with photos and stories from people like you!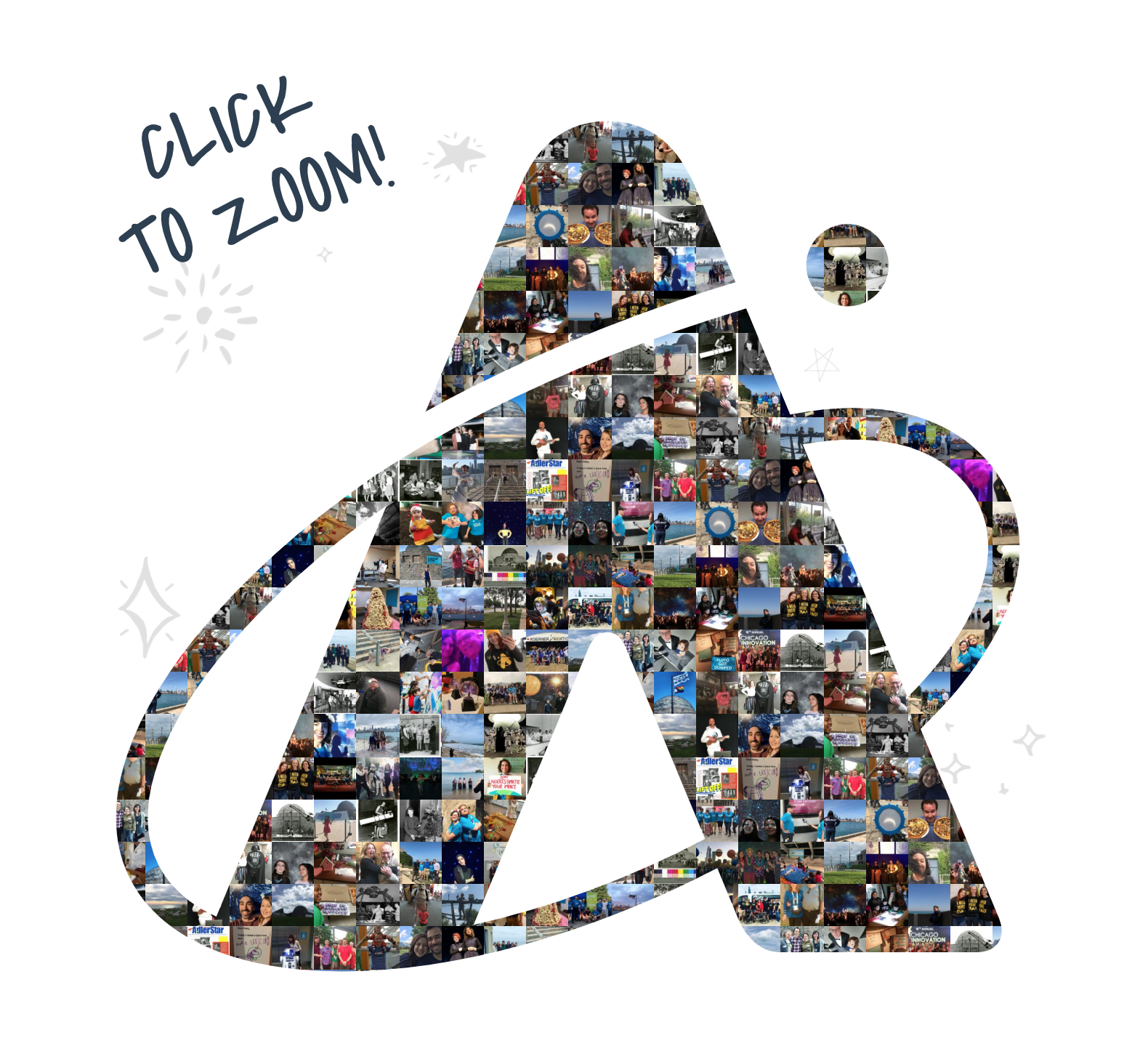 This photo collage represents where we've been and where we're going. It features our new monogram, which is more than just a logo—it's a beacon of hope for anyone who ever thought science was inaccessible.
The best part of all? You can submit your own Adler memory or piece of Adler history right now! Were you influenced as a kid after a field trip to pursue a career in STEM, have you looked through a telescope for the first time at an Adler-sponsored event, or made memories with family and friends during a celebrating your wedding at the museum? However the Adler has inspired you, we want to hear your story!
Celebrating 90 Years (All Year Long!)
We know an anniversary may only be one day, but we wanted to take an entire year to celebrate you. In addition to our mosaic, we have a few extra surprises planned for our 90th anniversary year!
This month, we'll be launching a brand new podcast, Stories from the YOUniverse, featuring some of the people who have made the Adler community special through a series of short audio interviews. (Stay tuned for updates!) We'll also be opening up our doors to Illinois residents for free during our birthday week from May 10-16 for Illinois Resident Discount Days. Plus more to come from our Google Arts and Culture online exhibitions!
Thank you for making the Adler the place for space in Chicago!