Tag:
Space Visualizations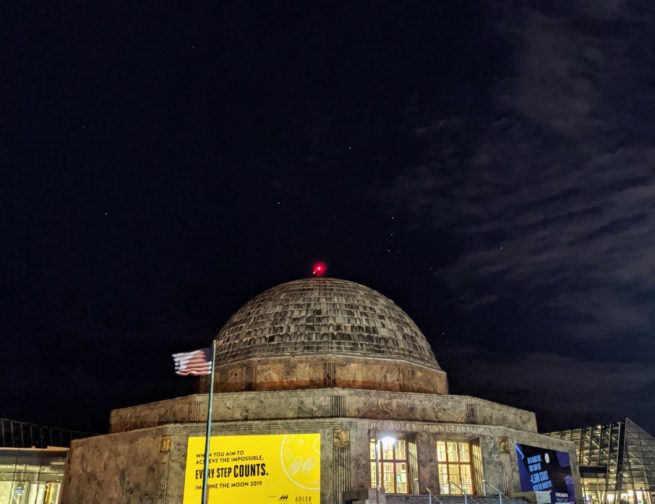 Header Image: The Adler Planetarium at night with the constellation Orion shining in the sky. Image Credit: Nick Lake If our social media mentions and DMs are any indication of public sentiment, a lot of you are wondering if the Adler Planetarium is open yet. The answer? It sort of depends on what you mean […]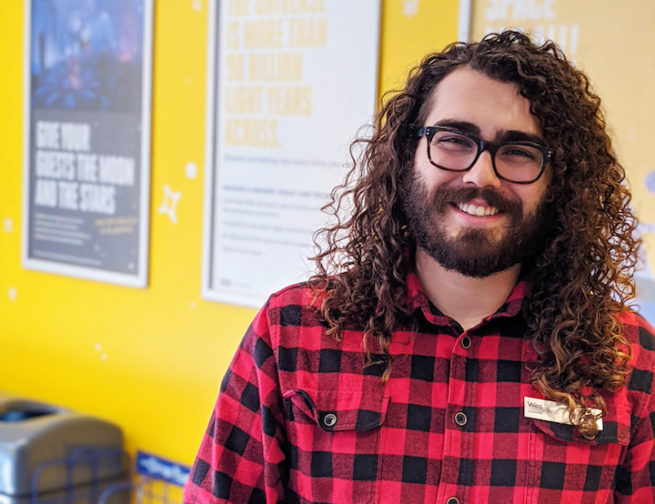 Editor's Note: Updated in May 2023 to reflect more current and updated information. Wes Lethem Former Theater Technician Hi Wes! Tell us a little bit about yourself. Working on the Museum Campus and specifically here at the Adler is a childhood dream come true, only it's better than I ever could have imagined. As a […]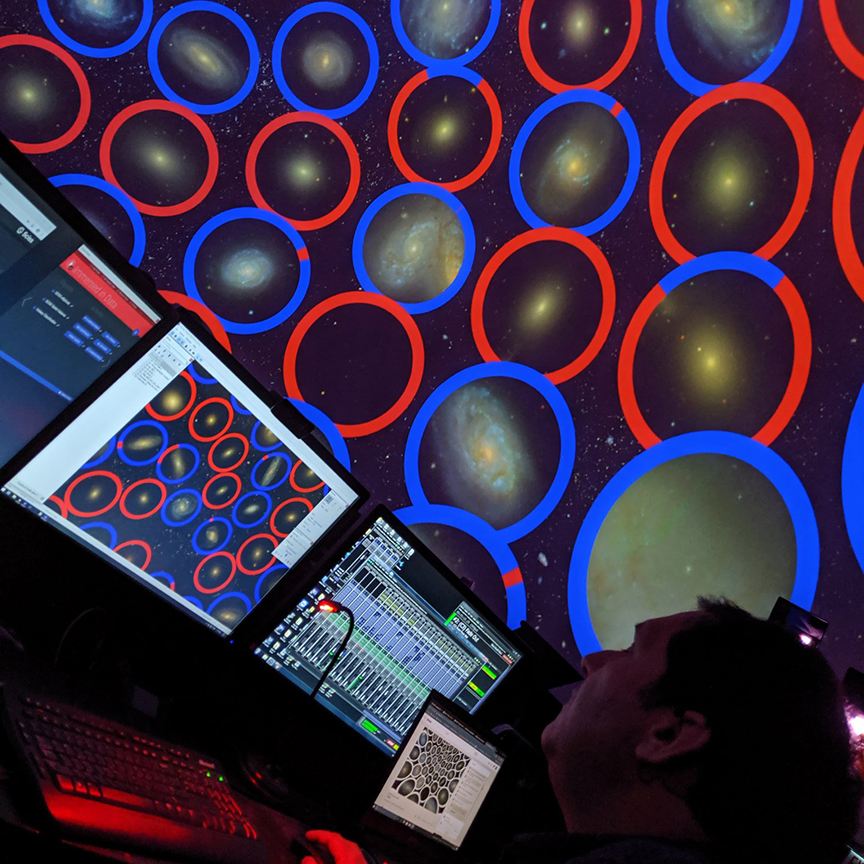 By Mark SubbaRao, PhD and Colleen Cesaretti Header Image: Mark SubbaRao runs the first tech rehearsal for the 2019 November Kavli Lecture, A Universe of Surprises, in the Grainger Sky Theater. Equipped with two fulldome theaters within the Adler's walls, global domecasting has become an innovative way that we connect with other planetariums, countries, and […]
PURCHASE TICKETS
Your all-access pass to our universe!