Explore Our Collections
The Adler is home to one of the largest and most significant collections of historic scientific instruments in the world. The Adler's collections also include rare books, manuscripts, archival materials, models, and photographs.
Object Stories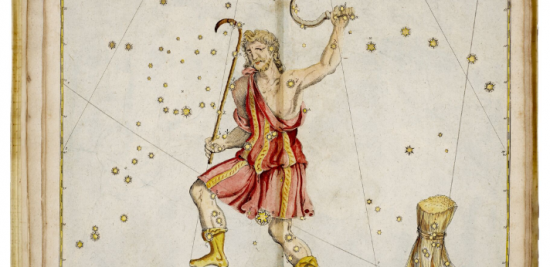 Johannes Bayer's Uranometria, published for the first time in 1603, is generally regarded as the first modern star atlas. It contains an individual map for each of the 48 classical constellations listed by Ptolemy, as well as a chart showing twelve new constellations identified in the Southern hemisphere by the Dutch navigators. Shown here is a classic constellation Boötes, the Hersdman.
This photograph shows Adler guests in awe of the night sky as recreated by the Planetarium's original Zeiss II projector. Orion, one of the most conspicuous constellations of the winter sky in the Northern hemisphere, can be clearly seen to the right of the projector.