Adler After Dark: Moonshot | July 18 | SOLD OUT!
What is Adler After Dark?
Exclusively for adults 21+, this evening offers you open access, unlimited shows, and unique entertainment every third Thursday of the month from 6:00–10:00 pm (Summer hours, May-August: 6:30–10:30 pm.)  With themes that change every month, Adler After Dark is never the same event twice. Reinvent your Adler experience every month with friends, family, or that special someone on a date they'll never forget.
July 18: Moonshot
"That's one small step for [a] man, one giant leap for mankind…"
Fifty years after Neil Armstrong uttered those iconic words, we celebrate the historic moment when millions around the globe saw humanity take its first steps on another world. Travel back to July 1969 with period-themed cocktails and music from The Stingers, and look forward to future "moonshots" with us⁠—only at Adler After Dark.
Get an insider look at Adler's collection of Apollo and Moon-related artifacts and explore stories from those who were involved in the colossal human and technical endeavor that was Apollo 11 in a pop-up temporary exhibition, Small Steps, Giant Leaps.
Check out a new podcast—"Moonrise"—by our friends at The Washington Post with an exclusive advance listen in the Grainger Sky Theater, set against accompanying visuals for a unique immersive experience. "Moonrise" tells the real origin story behind America's decision to go to the Moon, weaving together the dream of space travel, the nuclear arms race of the Cold War, the transformation of American society and politics, and even the birth of science fiction, to uncover a story that has so much to reveal about our country—and about being human. After the show, join a conversation with host Lillian Cunningham and a panel of space experts exploring the history and future of space travel. This event will take place as part of the Adler After Dark celebration of the 50th anniversary of the Apollo 11 moon landing.
Top off your night with Project Apollo, a double dry hopped IPA brewed in collaboration with Solemn Oath Brewery, Binny's, and Omega Yeast that celebrates the 400,000 people who contributed to the success of the Apollo program! Select quantities of Project Apollo will be available for purchase at event bars.
Late 60s-style and space-age attire encouraged!
Plan your evening ahead of time with our event schedule.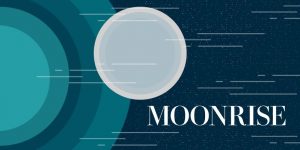 Tickets
Advance Purchase: 
$20 General Admission/$10 Adler members
At the Door (Based on Availability):
$25 General Admission/$15 Adler members
Doane Tours:
$8 General Admission/$8 Adler members
Doane Observatory tour tickets are available in limited quantity and sell out quickly. Tours last approximately 15 minutes and are always scheduled after sunset. Tours are subject to cancellation due to weather conditions.
Please note: Observatory programs may be altered or canceled due to weather without advance notice; if clouds or other conditions do not permit viewing through the telescope, an alternate program in the Observatory will be substituted, at the discretion of Observatory staff.
Please be aware that event capacity is limited and likely to sell out. Purchase your tickets online before the day of the event as tickets may not be available at the door. Check back for up-to-date ticket availability details. For group (15 or more) or corporate booking, please contact groups@adlerplanetarium.org. Please bring your photo ID on the day of the event.
Need some Adler After Dark costume inspiration? Check out some of our photo albums of past AAD attendees! If you're planning on attending an Adler After Dark event in costume, please see our Cosplay & Costuming Weapons Policy.