90th Anniversary Podcast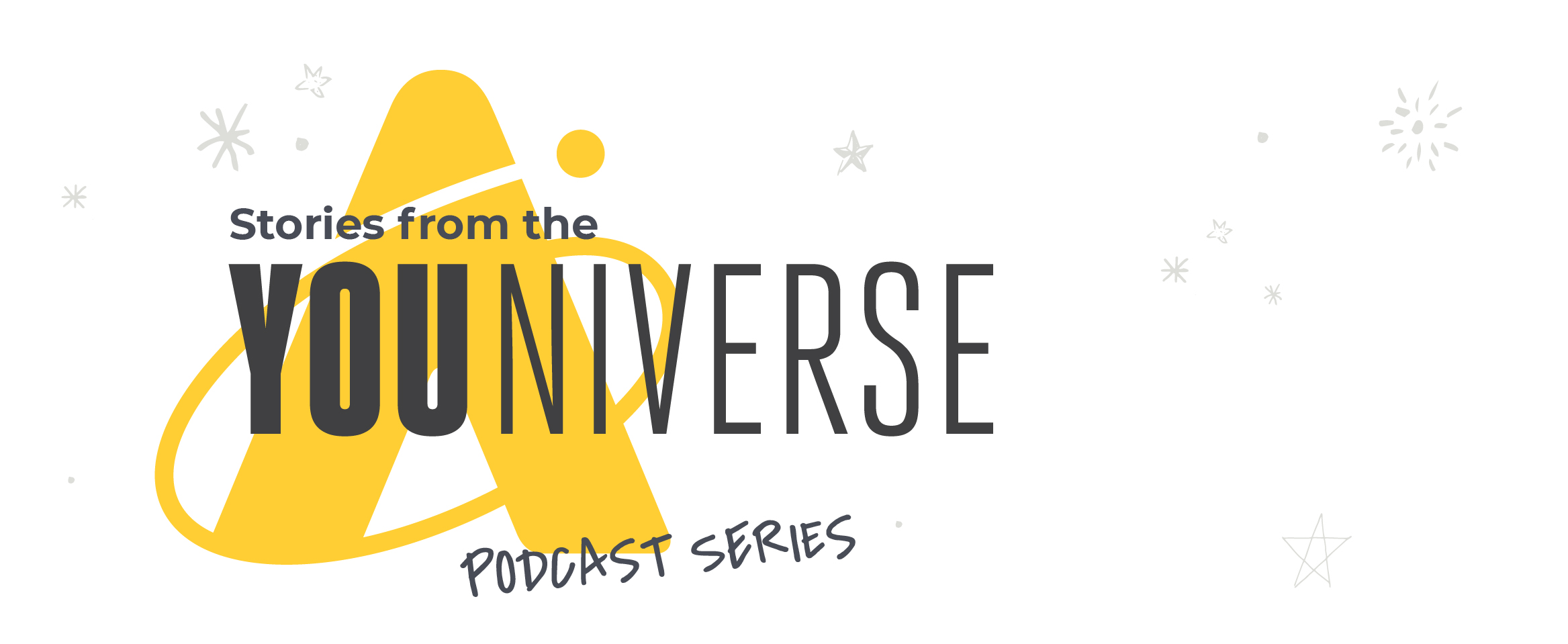 On our new podcast, Stories from the YOUniverse, you'll hear from some of the people who have made the Adler community such a special place through a series of short audio interviews. Listen as people tell their own Adler stories in their own voices. Who are they? What do they care about? How has the Adler influenced them? How have they left their mark on the Adler? To find out, you'll have to tune in!
Share Your Story
And we want YOUR story to be a part of it. Tell us about yourself! What are your favorite Adler memories? How have you connected to space and to your neighbors with us? How will you be part of our future?
Leave us a voicemail at (312) 935-1990 with your name, contact info, and Adler story for a chance to appear in the final episode of the Stories from the YOUniverse podcast!
Don't Forget to Subscribe!
We'll be releasing one new episode per month from March through November 2020. Subscribe NOW wherever you get your podcasts and you'll receive new episodes as soon as they're available.
Soundcloud  |  iTunes  |  Stitcher  |  Spotify
Episode 1: Michelle Larson
As the Adler Planetarium celebrates its 90th anniversary, we're getting to know some of the people who have made our community so special. In this episode, find out how a girl from Alaska ended up running a space museum in Chicago.
Then, read about the Adler's first female director, Maude Bennot, on The Adler 'Scope blog.
PURCHASE TICKETS
Your all-access pass to our Universe!