Saturday, September 8, 2018 |  6:30 pm-Midnight  |  Black Tie
On Saturday, September 8, 2018, the Adler Planetarium Women's Board will host their biggest fundraising event of the year. The annual black-tie gala set under the stars raises funds for educational programming that engages people in doing science and inspires young people to pursue careers in science, technology, engineering, and math (STEM).
The Adler will recognize American hero, Captain James A. Lovell, Jr. and Magellan Corporation represented by President, Bob Arthur.
For details about sponsorship opportunities, please see our sponsorship brochure!
For more information, please contact development@adlerplanetarium.org.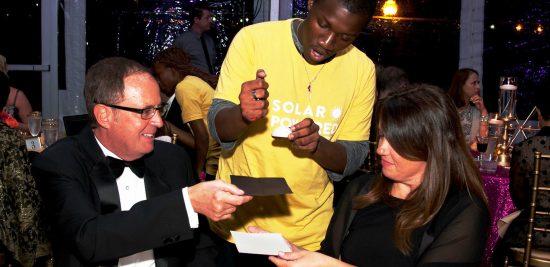 Corporate Honorees 2003–Present
2017    Dover
2016    S&C Electric
2015    BMO Harris Bank
2014    PNC Bank
2013    JPMorgan Chase
2012    Motorola Solutions
2011    PNC Bank as "Science Education Partner Awardee" (with "Special Recognition Awards" to Gensler and to McKinsey & Company)
2010    Charter One Bank
2009    Motorola/Motorola Foundation
2008    Illinois Tool Works
2007    ComEd
2006    (none – Adler's 75th Anniversary)
2005    S&C Electric
2004    Boeing
2003    Household