Who We Are
The Adler Planetarium is more than a museum; it is a laboratory, a classroom, and a community exploring the Universe together.
Each year, more than 550,000 visitors experience the museum's interactive exhibitions, live planetarium shows, hands-on, minds-on STEM education programs, and world-class collections.
Below are just a select few of our amazing accomplishments from 2016!

2016 By The Numbers
Record Attendance
Welcomed 568,814 visitors. The most since 1993 with an increase of 5% from 2015.
Debuted a New Sky Show
Chronicling the quest for a Pluto replacement, our newest sky show, Planet Nine, was called, "The Adler's best sky show yet" by the Chicago Tribune.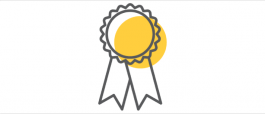 11 Honors & Awards
Including first prize in the BSHS Great Exhibitions Competition for What is a Planet?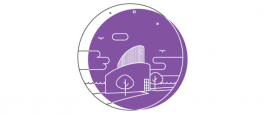 Doane Observatory Record
20,425 guests visited the Doane Observatory, an increase of over 40% from 2015's record including visitors from 45 states and 65 countries!
2016 Program Deep-Dive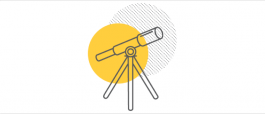 'Scopes in the City
Hosted a record number of events in 2016, reaching over 2,000 people throughout the city of Chicago!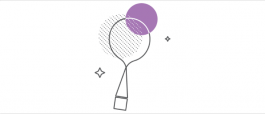 Far Horizons
Launched 15 high-altitude balloon flights (a new record) and celebrated our 100th flight!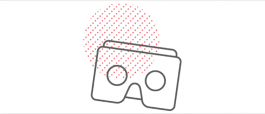 Kavli Lecture Series
2,114 attendees worldwide
27 cities (including Chicago)
6 countries
4 presentations
1 virtual reality pilot (with Google Cardboard)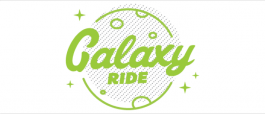 Galaxy Ride
8 cities
1,300 people reached
4 Mississippi River crossings
Here, There, and Everywhere
At the Adler, we love neighborhoods: our neighborhood, your neighborhood, the cosmic neighborhood. The museum resides in Chicago's South Loop, but our full address highlights our vast reach and connections: 1300 S. Lake Shore Drive, Chicago, IL, USA, Earth, Solar System, Orion Spiral Arm, Milky Way Galaxy, Local Group, Virgo Supercluster, Universe. Whether close to home or far, far away, we strive to cultivate neighborhood engagement and exploration at the Adler.

In Our Universe, Every Mind Matters
Our mind-blowing Universe can spark the courage to ask an impossible question. Challenge conventional wisdom. Uncover a mystery that you can help solve. Build something, take it apart, examine it from every angle, and build it again—a little better than before.
We all have the potential to discover something great. At the Adler Planetarium, we help unlock that potential in every mind, and your support can help make that happen.
Join us in exploring space!