Summer Camps For Kids Entering First through Fourth Grade

Astro Camp | Full-Day
The Adler's camps for younger children (also known as Astro Camps) introduce campers to scientific exploration in a fun and supportive community!
NASA's Apollo missions inspired generations of scientists, engineers, authors, and filmmakers. This year, as we celebrate five decades since the Apollo missions put human footprints on the Moon, campers will explore Earth's cosmic companion and the technology, ingenuity, and imagination that made it possible.
Registration for the 2019 Summer Camp season has come to an end! We look forward to seeing you next year.
Please note that summer camp programming is repeated each session. Each type of camp will have the same curriculum each time it is offered. Registering for more than one session of the same camp program is not recommended.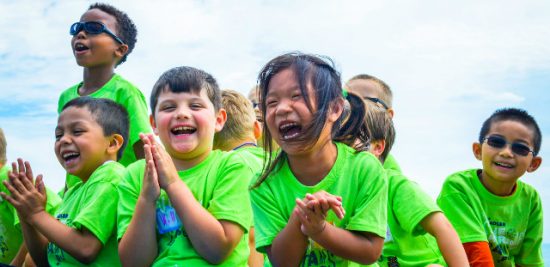 Astro Camp (Full-Day) Logistics
By popular demand, Astro Camps are now a full week long! In celebration of the 50th anniversaries of the Apollo missions, campers will spend five full days at Adler, exploring the Moon. Whether they're investigating the technology that made Moon landings possible, creating art inspired by the Moon's beauty, or engineering a way for humans to return to the Moon, campers will be engaged in learning through fun all day long! They'll also see a show in one of our state-of-the-art theaters, spend time playing and doing science outside on beautiful Museum Campus, and exploring the Adler's exhibits.
Camp Length
Full week sessions
Monday-Friday, 9:00 am–3:00 pm
Sign in starts at 8:30 am and sign out is at 3:00 pm.
2019 Pricing
General Public: $325
Members (Family Plus or Above): $295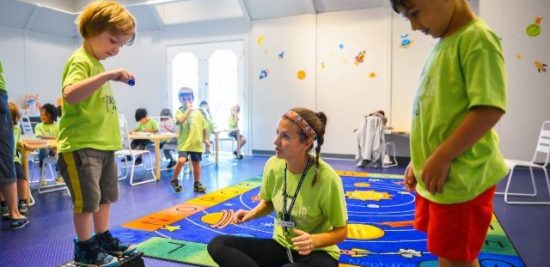 Astro Camp (Full Day) Sessions
Sessions for First and Second Grade (in Fall 2019)
June 17-21 – SOLD OUT!
June 24-28 – SOLD OUT!
---
Sessions for Third and Fourth Grade (in Fall 2019)
June 17-21
June 24-28
Adler Camp General Information
Questions?
For additional questions, check our 2019 Summer Camp FAQ Packet, email us at summercamp@adlerplanetarium.org, or call 312.322.0329.
Registration
Registration for the 2019 Summer Camp season has come to an end! We look forward to seeing you next year.
Cancellation Fees and Refunds
Cancellations made until and including May 1 will incur a 10% cancellation fee. There will be no refund for cancellations made after May 1.
The Adler may cancel a camp due to low enrollment up to 72 hours before it is scheduled to meet. In these (rare) cases, full refunds will be issued to all registrants.
Scholarships
The scholarship application period has now ended. Applicants will be notified as to their status by mid to late March 2019.
Additional Info
Adler Waiver
Adler Allergy Policy
Adler Terms and Conditions
PURCHASE TICKETS
Your all-access pass to our Universe!