A (Very) Brief History of the Atwood Sphere
Header Image: A full carload of visitors is pictured either going into or coming out of the Atwood Sphere at the Adler Planetarium. Credit: Adler Planetarium
---
This November, we're debuting a brand new 5,000 square foot exhibition called Chicago's Night Sky.
This exciting new exhibition will be a celebration of Chicago, a reflection on our relationship with the stars, and an exploration of how communities connect to the sky through myth, storytelling, art, science, and literature.
But we can't talk about our night sky without talking about the historic Atwood Sphere. The Adler is lucky to call itself home to this incredible piece of Chicago history. It is the oldest sky simulator in the world still operating, debuting at the Chicago Academy of Sciences (CAS) in 1913.
Originally called Atwood Celestial Sphere, the planetarium was designed by Dr. Wallace Atwood, an American geographer and geologist, specifically for CAS with the intent to help others learn about Chicago's night sky. The commission of the exhibit cost $10,000, the largest dollar amount paid for any one single exhibit element at CAS to date.
The structure is comprised of a large, rotating sphere made of galvanized sheet-metal approximately five meters (~16 ft.) in diameter. 692 perforated holes in the metal sheeting of the dome simulate stars that are in principle visibility to the naked eye from Chicago. (Although only a few can normally be seen nowadays due to light pollution.). An attendant inside the dome operates an apparatus in order to rotate the sphere, showing how the stars seem to move altogether in the sky throughout the night as a result of the Earth's rotation.
The Sphere spent a couple of decades at CAS, but interest gradually declined from 1930 onwards due to the opening of the more sophisticated Adler Planetarium, which featured the innovative Zeiss projector. During this time, during World War II, the Sphere was placed at the service of the U.S. Naval Reserve Unit stationed on Northwestern University's Chicago campus for instruction in astronomical navigation.
In 1959, CAS would attempt to make alterations to the Sphere to make it more appealing to the public, including painting the outside to look like a terrestrial globe. These alterations would not be enough to increase public interest. Instead, the Sphere would remain dormant for several decades until it eventually would make its way to the Adler Planetarium in January 1997. As a result of this move, the Adler brought the Sphere back from the obsolescence it had originally contributed to. Since this time, guests have been able to experience Chicago's two emblematic planetariums in the same place, during a single visit.
The Atwood Sphere will play an important role in Chicago's Night Sky. It will give people the opportunity to relive a part of Chicago's history and explore our night sky, all while serving as an anchor piece for activities in the surrounding gallery.
But after several years of everyday use here at the Adler, the Atwood Sphere is in need of a little TLC. Michelle Nichols, Adler's Director of Public Observing, is currently underway in refurbishing the interior of the Sphere. The extensive list of materials needed to complete the job includes some unexpected items, including at least 700 toothpicks, UV paint, an LED blacklight, and scaffolding.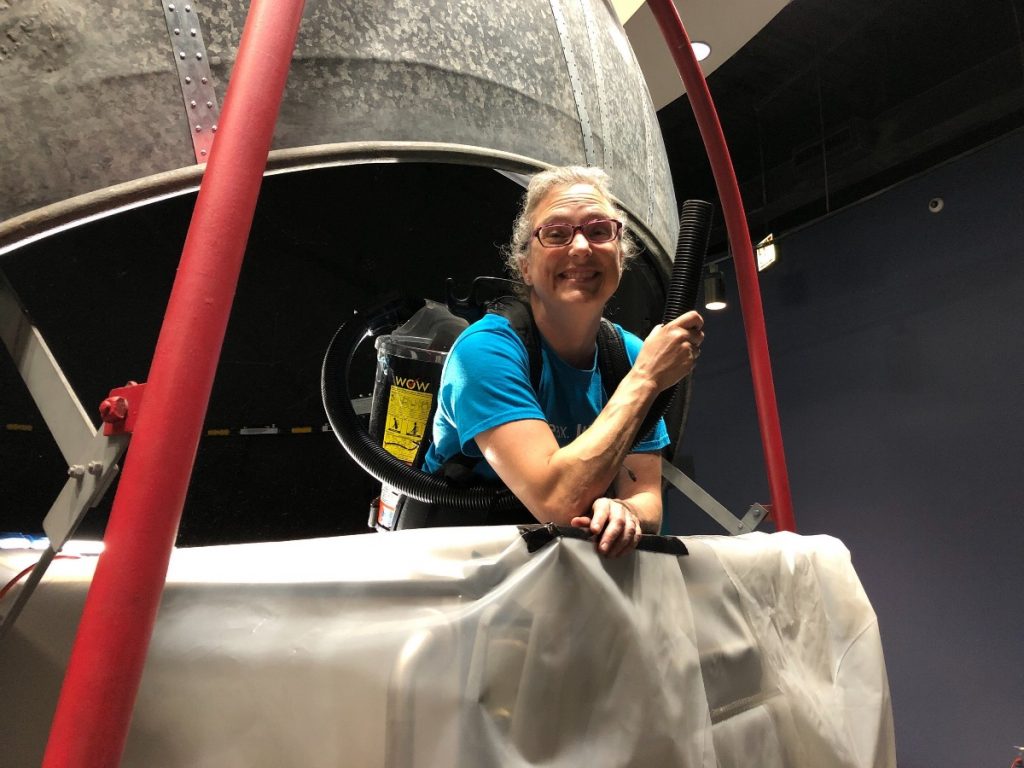 ---
Stay tuned for more details in the coming weeks about how these objects were involved in the Atwood Sphere's restoration process, as well as the debut of Chicago's Night Sky!
Chicago's Black Women in STEAM Series: Meet Felicia
"Chicago's Black Women in STEAM" is a series on The Adler 'Scope that highlights the awesome women of Chicago who are doing amazing things in science, technology, engineering, art, and math fields here in our own community. Meet women of varying ages, backgrounds, and interests and learn their unique stories.
---
Felicia Davenport
Graduate Research Assistant at Georgia Institute of Technology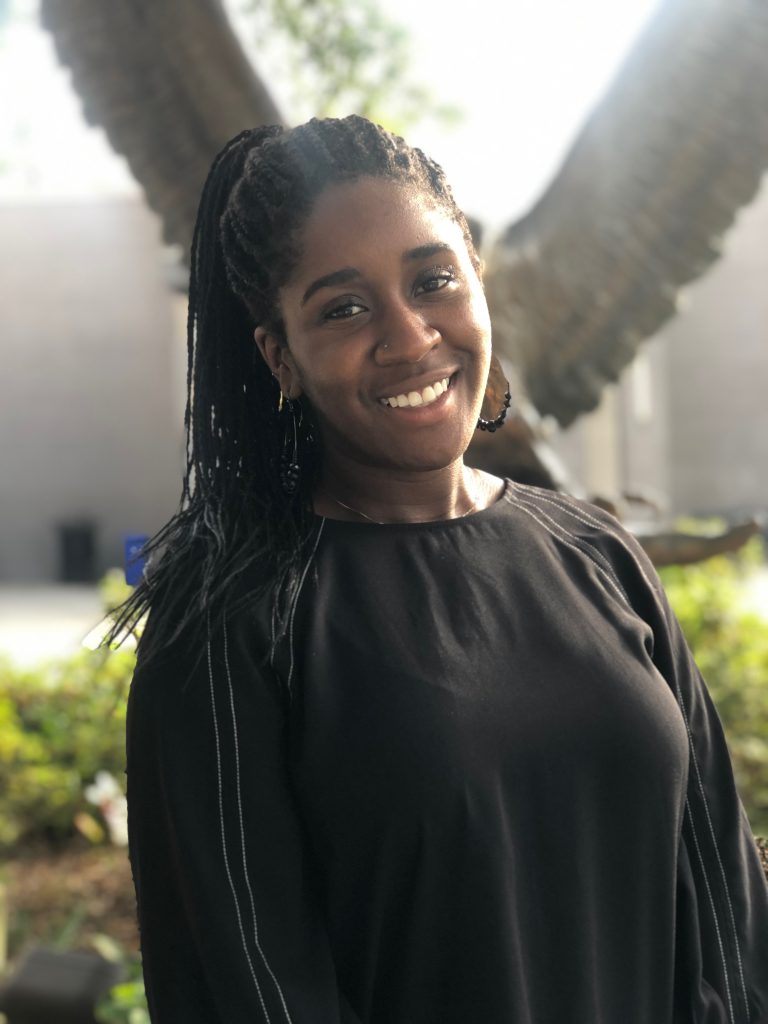 What first sparked your interest in physics and engineering?
My interest in physics and engineering was initially sparked through my experience playing golf, starting around the age of 10. I was always fascinated by the technical details of each move I was making and its importance, which I now know to be the biomechanics of the golf swing.
My sophomore year in high school, I met two new swing coaches who introduced me to a device named the "K-Vest". Using the K-Vest requires wearing straps containing motion sensors on the wrists, upper-back, and waist. This enabled me to look into the biofeedback, and create a personalized training program for an optimized golf swing.
Shortly after beginning my training with the K-Vest, I was assigned a group research project in my "International Baccalaureate (IB)" physics class, where I collaborated with fellow peers studying chemistry within the IB program. Our project consisted of comparing the composition of top, middle, and lower-tiered golf balls and testing their performance using the K-Vest monitor. We then could determine if the cost of each golf ball was true to its overall value. After presenting this work, I then realized I wanted to continue researching sports and biomechanics.
Can you tell us more about your time at Chicago State University as a physics undergrad? What successes and challenges did you face?
Looking back, I'm highly appreciative of my experience studying physics as an undergrad at Chicago State University (CSU). The department offers different curriculum pathways for preparation for the next stage in your life, and I was pleased to learn there was a Biological Science (BIO) option for physics majors. If being a STEAM student wasn't difficult enough, I also had to balance the workload of being a member and captain of CSU's Division I women's golf team, various campus programs (i.e. Honors College and Learning Assistant (LA) Program), and an undergraduate researcher. An introductory chemistry course in my first semester helped me develop essential skills for studying, time management, and conducting research ethically.
As a smaller institution that has encountered unfortunate financial difficulties, resources were limited throughout the institution, including the classrooms. However, the faculty members were eager to go above-and-beyond in providing opportunities to students which allowed their education to be comparable to and competitive with any other institution. The faculty exposed students to research practices and other valuable experiences early in their academic career to better prepare them. They also encouraged student involvement in Research Experience for Undergraduates (REU) programs at other institutions around the nation during the summer.
I was fortunate to be under the mentorship of Dr. Mel Sabella, who helped generate my exposure to these opportunities and allowed me to take leadership in being the first author in one of my two published research articles. Dr. Archibald Peters helped me in my preparation for graduate school in both the application and transitioning process. It is because of such exemplary faculty members that my experience was unforgettable and I was able to graduate with high honors.
What advice would you give to young girls of color who are interested in pursuing careers in STEAM?
It may sound cliché, but I would advise them to always pursue what they are passionate about and what drives them. If they are unsure, they can research various STEAM fields, look into possible careers that may align with their aspirations, and find people (faculty, students, etc.) who are already working in those fields or careers and reach out with their questions. Coming from someone who was, and sometimes still is, quite hesitant to network and reach out, you never know what opportunity could result from being proactive about your future. What better time to start thinking about your future career goals and aspirations than now?
Also, I feel very fortunate to have attended CSU, which was a Predominantly Black Institution (PBI), so I did not feel out of place studying in STEAM. Because of this, it was not until I started my graduate program this August that I became more proactive in finding student organizations that were designed as safe spaces for both women in engineering and Black graduate students. I'm learning how isolating the experience can be at any stage in pursuing STEAM, so I would advise young girls of color to find support groups or even try to bond with that other girl or person of color in your class so that you know you're not alone.
Until the academic culture changes, it is true that people of color, especially women, tend to have to work much harder to prove themselves in any path of life, but especially in studying STEAM. You may get challenged and pushed past your limits, but please don't lose sight of your goals and your self-worth. You are more than capable of doing anything you set your mind to do, just get out there and take charge of your dreams!
If everything went according to plan, what would you hope to be doing in your career in 10 years?
Ultimately, I would love to be a sports scientist. Whether it's helping research, analyze, and optimize the biomechanical techniques of athletes or helping design and alter equipment to enhance their performance abilities.
I also plan to be an active member of outreach programs to help mentor young students, especially those from underrepresented communities. From an academic standpoint, young students of various backgrounds may be discouraged by surrounding influencers from pursuing STEAM majors if it's an uncommon career choice within their community. The same deterrence occurs amongst young athletes, who are persuaded against studying in STEAM fields due to heavy time commitments from academics and athletics. This can lead to many students settling on another, and sometimes less desirable, path.
I want to establish and provide resources for those in this predicament to be able to experience the best of both worlds. Additionally, I would promote programs that expose underrepresented students at a young age to innovative research practices and topics to help better prepare them for the future.
Adler Teen Alumni: Heritage, Community, and the Future
By Rosalía Lugo, Teen Programs Manager, and Colleen Cesaretti
Header Image: 2017 group photo of Adler Interns, including former Adler Teen, Mia Berrios. Credit: Mia Berrios
---
Over the years, many teens have passed through our front doors, and in honor of Latinx Heritage Month, we are celebrating two of our stellar former Adler Teens, David Torrejon and Mia Berrios! We interviewed David and Mia about their experience in our Teen Programs, what their heritage means to them, and how the Adler has impacted their lives.
What program(s) did you participate at the Adler Planetarium?
David: Initially, I became involved with the Adler Planetarium through their volunteer programs as a Teen Special Event Facilitator. Because of my growing interest in astronomy and the supportive relationships I built with the staff and volunteers, my involvement with the Adler grew immensely. I later joined the Adler Planetarium's Astro Journalist Internship, Summer Internship, Youth Leadership Council as well as the Amplify Steering Committee.
Mia: I participated in the Adler's High School Summer Internship and was also a volunteer.
What are you currently doing now?
David: I am an undergraduate student at the University of Michigan at Ann Arbor. I am in the process of working towards my degree in economics through the College of Literature, Sciences and the Arts (LSA). I am pursuing my passions in public policy and economics through student-led organizations; such as the Michigan Foreign Policy Council and Michigan Economics Society.
Mia: I am currently a student at Loyola University Chicago double-majoring in environmental science and political science.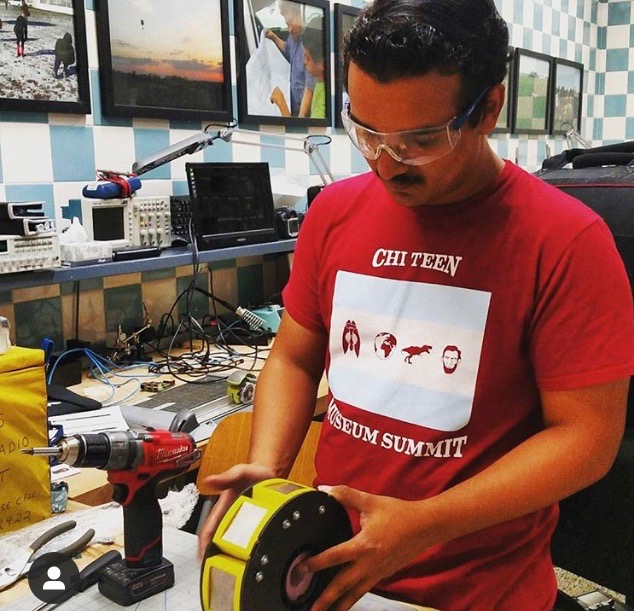 Did the work you did at the Adler impact what you are doing now?
David: Through the projects I became involved in at the Adler, I learned to assist the underserved, under-resourced communities in any way I can.
Mia: Yes! Working as a light pollution intern in 2017 inspired me to further research human impacts on our beautiful night sky, leading me down the path to study environmental science! My goal is to limit our influence on the planet so that future generations have the chance to witness a lively planet and glistening dark sky full of stars.
What does your heritage mean to you?
David: When I think about heritage, I think about the Mexican traditions, customs, language, and cultures that have been passed down to me by my family.
Mia: It means family, culture, and home. Without it, I wouldn't have the strength to keep pushing forward.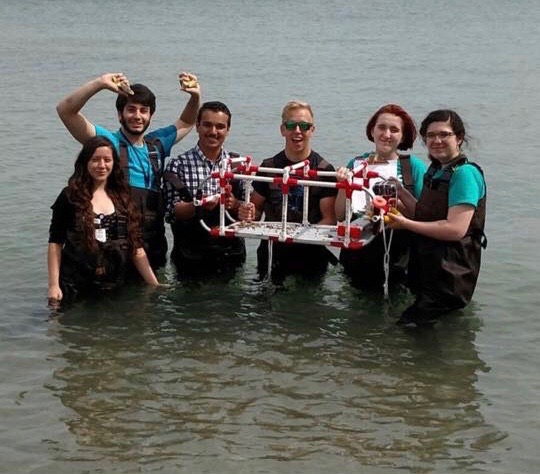 How do you celebrate your identities, specifically your Latinidad (Latinx, Latin@, Hispanic), in your work or school projects?
David: I celebrate my Latinidad with my Latinx peers on campus through "La Casa," which is a student-led organization that creates a safe and welcoming environment for the Latinx student body at the University of Michigan to come together. I have developed a greater appreciation for my Latinidad through "La Casa."
Mia: I speak up on the struggles we've endured and all the great things Latinx people have achieved. I'm proud of my culture and I love talking about it with others who don't share my heritage because it empowers me to know that I'm teaching others to be more respectful.
Ever been the first person from your community to do something? If so, what? If not, what would you want it to be?
David: I am a first-generation immigrant and first-generation college student.
Mia: I want to be the first person in my community to earn a masters degree in environmental science and create a new branch of the local government that focuses on eco-friendly practices and initiatives.
How does your community support your dreams?
David: As a first-generation college student at the University of Michigan, a predominantly white institution, I depend on my community, which consists of my family, friends, teachers, and mentors, for their endless encouragement and support. They remind me of why I am here and what I am working towards, which only further inspires me to continue to persevere.
Mia: My community supports my dreams by encouraging me to continue to achieve higher education and follow my own path because many of them were never given the chance to go to college.
It's a Marvelous Year For a Moondance
Header Image: The far side of Earth's Moon as seen based on data from cameras aboard NASA's robotic Lunar Reconnaissance Orbiter spacecraft. Credit: NASA/Goddard Space Flight Center/Arizona State University
---
Heads up! We're blasting off into a very SPACE (and Moon) themed weekend.
Today, we kick off World Space Week, which runs from October 4-10. This year's theme is "The Moon: Gateway to the Stars." World Space Week is an international effort to celebrate the contributions of space science and technology to the betterment of the human condition. It began as a UN General Assembly resolution on December 6, 1999, and organizations all over the globe participate with events that are open to the public.
Then tomorrow, October 5, it's International Observe the Moon Night! In an effort to bring everyone on Earth together, International Observe the Moon Night offers a shared opportunity to #LookUp at the Moon in order to observe and learn together. It's a worldwide celebration of "lunar science and exploration, celestial observation, and our cultural and personal connections to the Moon."
In short, the Moon is our closest celestial neighbor. And that's kind of a big deal! It was once just an object of curiosity in the sky, inspiring music, poetry, and other works of art. Then humanity looked through a telescope and saw its surface features, and eventually, we recognized it as a place. A place we could possibly one day visit. And in 1969 we did just that.
5 Fun Facts About the Moon
It's fun to wax poetically about the Moon (ha!). And just for fun, here are five fun facts about our celestial neighbor:
1. Despite popular belief, there is no far side of the Moon. It's a myth! Both sides of the Moon see the same amount of sunlight, but due to the Moon being tidally locked to Earth, only one side of the Moon is ever seen from our home planet. The side we consider the "far side" can only be seen from a spaceship!
2. The Moon is moving away from Earth at about the same rate as your fingernails are growing. Every year, the Moon moves roughly 3.78 cm further away from Earth. In just 3,000 years, the Moon will take one extra second to orbit the Earth than it does today.
3. Footprints on the Moon will last thousands of years. Why? Because the Moon has no atmosphere! This means there is no erosion by wind or water. That doesn't mean they won't get knocked out by small asteroids or comets, however.
4. During a lunar eclipse, the surface temperature of the Moon can drop 400℉. This is also due to the lack of atmosphere and the fact that the Earth blocks out light and warmth from the Sun as it passes between the Sun and the Moon during the eclipse.
5. Chicago's CTA 'L' trains travel 238,900 miles—the average distance to the Moon—in just over one day.
We Love the Moon At the Adler!
We've been celebrating the Moon all year here at the Adler—and we're not done yet! We kicked off the year with a brand new sky show, Imagine the Moon. This exciting show explores how the Moon has inspired human creativity, learning, and exploration ever since we have looked to the sky.
This summer, we celebrated the 50th anniversary of the Apollo 11 mission, which resulted in humankind's first steps on the Moon. It's estimated that it took 400,000+ individuals to make this feat happen; some names you might recognize—like Neil Armstrong—and some you might not—like Reatha Clark King and Robert Davidson. (Find out who these incredible individuals are in our "Voices of Apollo" Google Arts and Culture online exhibition!)
And in April 2020, we're looking forward to celebrating the 50th anniversary of Apollo 13. With multiple life-threatening challenges facing the crew of Apollo 13, the astronauts and the team on the ground worked together to solve an almost insurmountable challenge—and the crew made it home safely. We look forward to celebrating this story of human ingenuity and perseverance with our community next year—stay tuned for details!
So what are you waiting for?! Check out one of the International Observe the Moon nights on NASA's official website and #LookUp at the Moon for yourself!
Adler Skywatch: October 2019
Header Image: Orionid meteors appear every year around this time when Earth travels through an area of space littered with debris from Halley's Comet. Credit: NASA/JPL
---
The days are getting shorter and the nights are getting longer this month, October 2019. But the longer nights mean more night-sky objects to observe.
During evening twilight this month, the planets Jupiter and Saturn are readily visible in the south-southwest sky during evening twilight. Jupiter is the brighter of the two, situated between the Teapot asterism that marks the constellation Sagittarius and the predominantly S-shaped constellation Scorpius. To the lower-right of Jupiter is the reddish star Antares, the "heart" of Scorpius; and to the left and slightly above Jupiter is the planet Saturn, floating to the left of the Teapot. The evening of the 3rd, Jupiter appears close to the bright edge of a waxing crescent Moon. And the evening of the 5th, Saturn is near the upper-right of the First-Quarter Moon.
For those of you lucky enough to have a clear sight-line to the west-southwest, there's even more planetary action in store. Soon after sunset, the planets Venus and Mercury are barely above the west-southwest horizon. They are visible for only a short time before they set, following the Sun. Venus is by far the brighter of the two, as it's also the brightest planet in the night sky; but Mercury is brighter than most of the nearby stars as well. As the Sun sets earlier each day this month, the two planets get a little easier to see in the darkening sky. In the early evening of the 29th, a very slim waxing crescent Moon appears above the two planets.
There is one other planet readily visible to the unaided eye; but this month it's not visible until morning twilight. Shortly before sunrise, the planet Mars rises in the east. It's not very bright this month, and it doesn't get far above the eastern horizon before dawn's light blots it from view. With the Sun rising later each morning this month, Mars gets a little higher in the sky and easier to see before sunrise.
The annual Orionids meteor shower peaks this month the night of the 21st into the early-morning darkness of the 22nd. The waning crescent Moon rises shortly after midnight, causing some light interference in meteor viewing. As always, the darker the sky the better the viewing; so if you plan to look for Orionids, find a place away from artificial lights. No special equipment is needed to view meteors—just find a clear place and look up.
A maximum of perhaps ten Orionid meteors per hour is expected if skies are very dark and very clear.
First Quarter Moon: October 5th
Full Moon: October 13th
Last Quarter Moon: October 21st
New Moon: October 28th
Please note that these descriptions are for the Chicago area, using Central time.
AstroFan: The Comet That Came From Afar
Header Image: While C/2019 Q4 (Borisov) is too far away for us to get detailed images, it probably looks something like this image taken on March 27, 2016, by the Rosetta spacecraft, 329 km from the nucleus of Comet 67P/Churyumov-Gerasimenko. The image measures 28.7 km across. Image Credit: ESA/Rosetta/NavCam

---
The Day the Adler Met an Interstellar Comet
On September 12, 2019, astronomers announced the detection of a brand new comet—a visitor from afar that had found itself within a detectable distance from Earth.
The following day, the Adler Planetarium was abuzz with excitement regarding our Solar System's newest visitor.
You see, one of the perks of working at a planetarium that hosts a fully staffed astronomy department, is that you get to be among the first people to learn about breaking news from the world of space-science.
In my short time at the Adler (almost a year!), I have been lucky enough to witness FOUR breaking space-science news moments. It is during these moments of excitement that I truly cherish the fact that I work at such a cultural hub for some of the most cutting-edge ideas in astronomy.
Today's AstroFan is going to focus on this latest discovery—an interstellar comet called C/2019 Q4 (Borisov). But first… let's cover some of the basics about comets.
What Exactly is a Comet?
Comets are celestial objects that are composed primarily of ice, rock, and gas. There are four main components to a comet: a nucleus, a coma, dust tail, and ion tail.
The nucleus is made up of ice and rocky materials and can range from 10 to 100 km in diameter. The nucleus is surrounded by the coma, which is a cloud of gases that forms around the nucleus as it is heated. The gases are normally a mix of water vapor, ammonia, and carbon dioxide.
A comet's dust tail is made of very small (one micron) dust particles that have evaporated from the nucleus. The ion tail is the part of the comet that is always facing away from the Sun, it forms when gas from the comet is ionized by solar radiation
There are thousands and thousands of known comets in our Solar System—but so far there have only been two comets discovered that are believed to have come from outside of our Solar System—which brings us to C/2019 Q4 (Borisov)!

Introducing C/2019 Q4 (Borisov)
C/2019 Q4 (Borisov) was scouted in August 30, 2019, at the MARGO observatory in Nauchnij, Crimea. There are two facts about C/2019 Q4 (Borisov) that have led scientists to believe that it is from outside of our Solar System:
1. The object is moving at a speed (93,000 mph to be exact!) much higher than the velocities of the types of objects that orbit the Sun. In fact, the velocity is so high that the Sun's gravity isn't strong enough to keep the comet from flying away!
2. Many of the objects in our Solar System orbit in the same flat plane, C/2019 Q4 (Borisov) is coming in at almost 45 degrees off of that plane.
Check out the awesome visualization below to see the orbit of C/2019 Q4 (Borisov) in action!
The comet will be close enough to Earth for scientists to make observations until October 2020, after that it will be too far to study.
Since C/2019 Q4 (Borisov) is from another solar system, it will give astronomers the chance to compare its composition to comets from our own Solar System to see if there are any major similarities and differences.
The really cool thing about comets is that they are essentially time capsules that act as a chemical record of the places they were made in. This means that astronomers will have a firsthand look into what other solar systems are composed of!

Did you know that some astronomers believe that comets are partially the reason why life on Earth began?
In recent years, comets have been found to contain amino acids like glycine, a key component to the building blocks of life.
Some also theorize that Earth's oceans formed as a result of icy comets bombarding the Earth's surface and delivering large quantities of water in the process.
Think about this for a second…
Our interstellar visitor, C/2019 Q4 (Borisov) could be on its way to another distant solar system, where a young Earth-like planet patiently waits for the ingredients of life to be delivered to it.
Wherever C/2019 Q4 (Borisov) ends up, scientists here on Earth will be eagerly observing the comet over the next year, before it goes back to being beyond our sight—forever.
Stay tuned for more awesome space facts on the next AstroFan.
Thank you for reading!
—Bianca, a.k.a. AstroFan
---
A special thanks to Adler astronomer Dr. Geza Gyuk for providing information about C/2019 Q4 (Borisov)!

How to Spot the International Space Station
Every summer, Michelle Larson, President and CEO of the Adler Planetarium, loves to attend a star party (or two!) with her family. Star parties are one of those scenarios where groups of people get together and camp out in a place where the night sky is highly visible. People bring tents, blankets, hot chocolate… and telescopes! There's a big no lights rule at night so as not to obstruct telescope viewing. It can be so dark that you can't even see the people camped out next to you—you'll have to identify them by their voice the next morning!
What's one of the best parts about looking up at the night sky with tens—or even hundreds—of other people shrouded in darkness? The chorus of stargazers… the first voice sounds, "ISS!" Second voice from across the camp, "ISS!" And suddenly a whole chorus of strangers, "ISS! Look now!" And everyone scrambles to find their nearest telescope, looking up at once, together.
So, You Want to Find the International Space Station?
Spotting the International Space Station, while not difficult as it is the third brightest object in the night sky, does require that you know when and where to look. Luckily, NASA has made it pretty easy to pinpoint the correct time and coordinates with Spot the Station, an online guide dedicated to spotting the ISS over the next two weeks—from any location!
To start, all you need to do is identify your location in the Explore and Find Sightings Opportunities map located on the homepage of the Spot the Station website. You can type your location in the search box at the top left or move the map around, zoom in/zoom out to find your area, and click on the little pin closest to your location.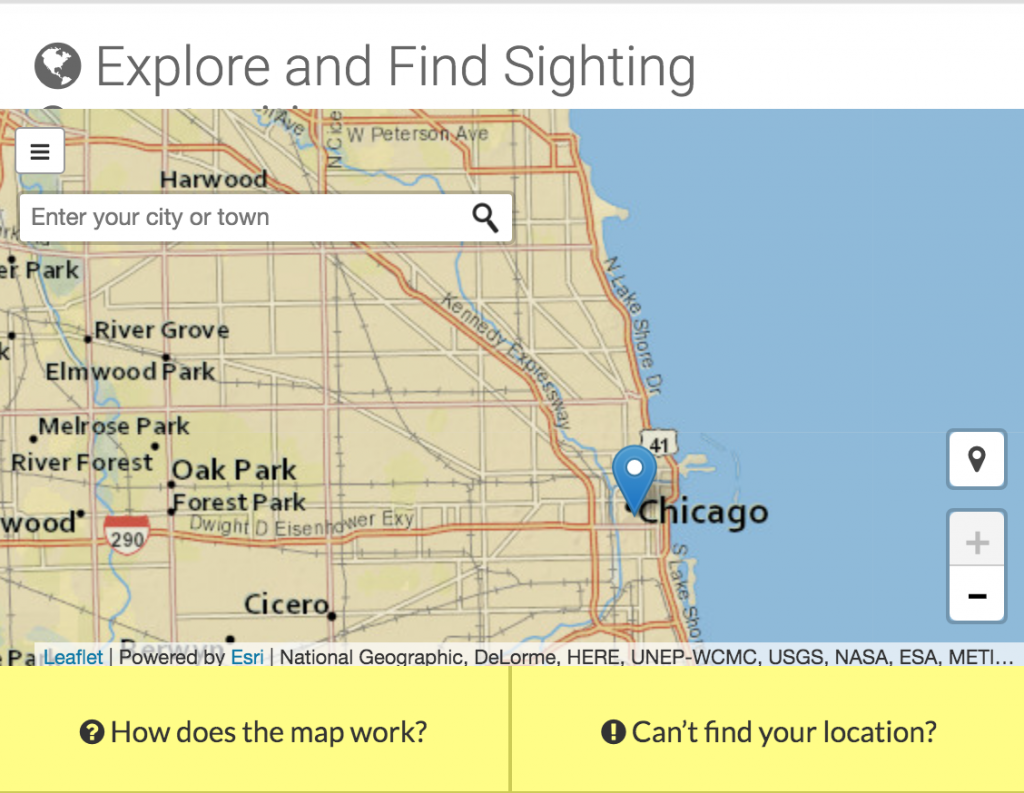 Once you find your location, you'll get the full list of sightings for your area for up to the next two weeks. (Or if you're hoping to observe further into the future, you can set up email or mobile alerts.)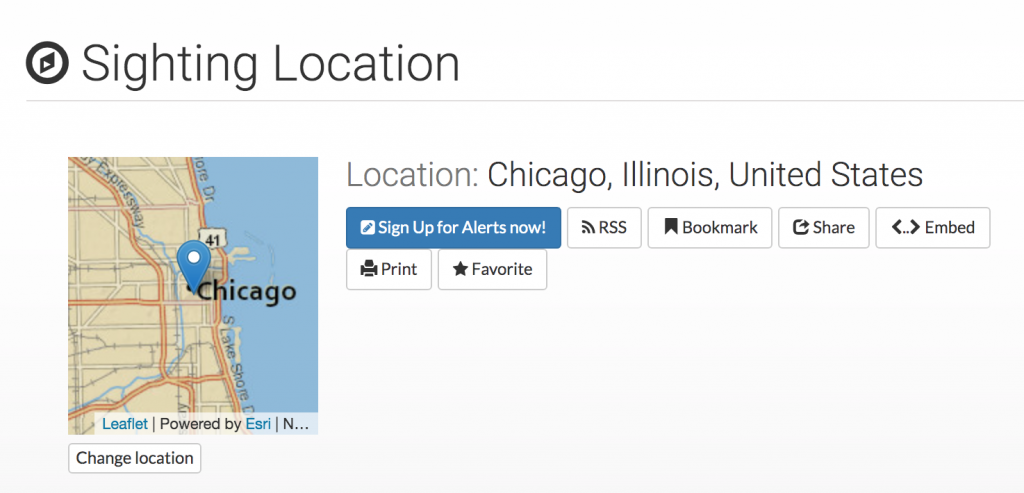 How to Find the International Space Station Using Spot the Station
In the listing of upcoming ISS sightings, you'll see a few key pieces of information that will help you locate the ISS in your night sky using a telescope. You can see the key metrics below: Visible, Max Height, Appears, and Disappears.
But what do these pieces of information mean? Here's a little key to help you on your way:
Visible: This metric refers to the length of time the ISS will be visible in the night sky before it disappears below the horizon line.
Max Height: Measured in degrees, or elevation, max height refers to the height the ISS will be from the horizon line.
Appears: Measured in degrees from the horizon, this metric refers to where the ISS will first be visible in the night sky. The letters represent compass directions. (In the example above, WSW stands for west by southwest.)
Disappears: Measured in degrees from the horizon, this metric refers to where the ISS will leave your field of view in the night sky. The letters represent compass directions. (In the example above, N stands for north.)
Now Go Out and Find the International Space Station!
Feeling confident yet? Don't worry, you've got this!
As you look up, you'll be looking for an object that appears like a fast-moving plane in the night sky. It will be a steady stream of white light, no blinking. And while you don't always need a telescope to see the ISS, you can certainly use one! For information on how to do this, check out this FAQ from NASA!
Happy hunting! Make sure to wave to the astronauts on board!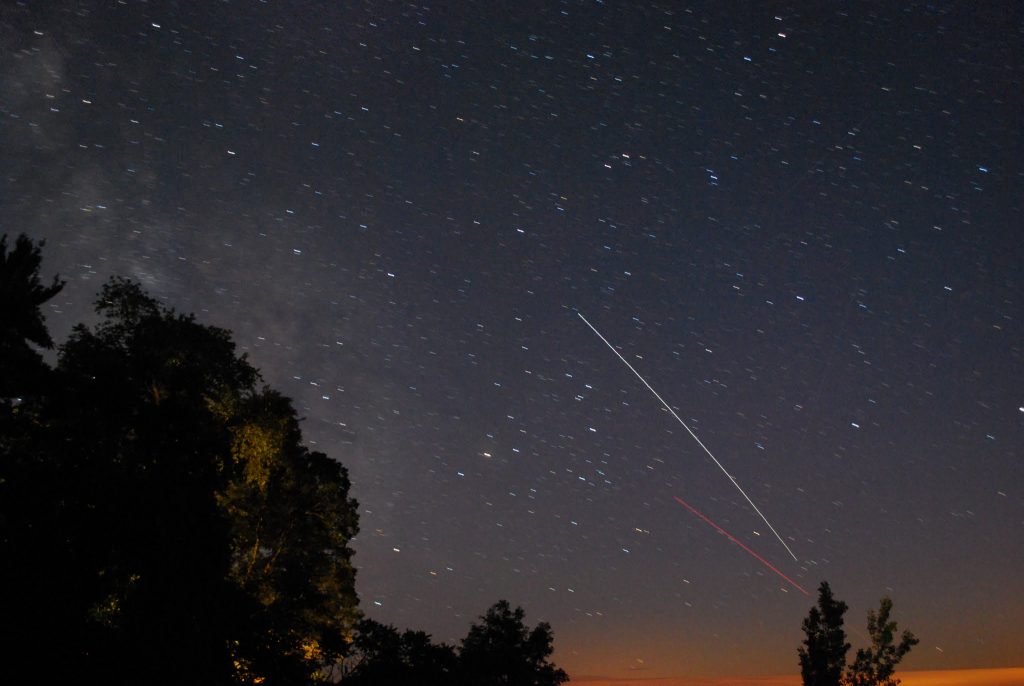 Share your ISS sightings with us via social media by tagging @AdlerPlanet on Instagram and Twitter!
Header Image: Lauren Asta (left) and Shawn Smith (right) pose with their completed "Moonshot Murals" painted by Adler guests during Moon Bash on July 20, 2019
---
Brushes were poised and the smell of spray paint began to permeate the air. The sound of the small metal ball inside the aerosol can rattled around as the artist contemplated her next mark.
The artist in this case was a 65-year-old woman named Rita who hadn't painted in decades. She was one of the 25 people who joined us that night at the Humboldt Park Library—our first stop of seven during our "Chicago Moonshot Mural Project" earlier this summer.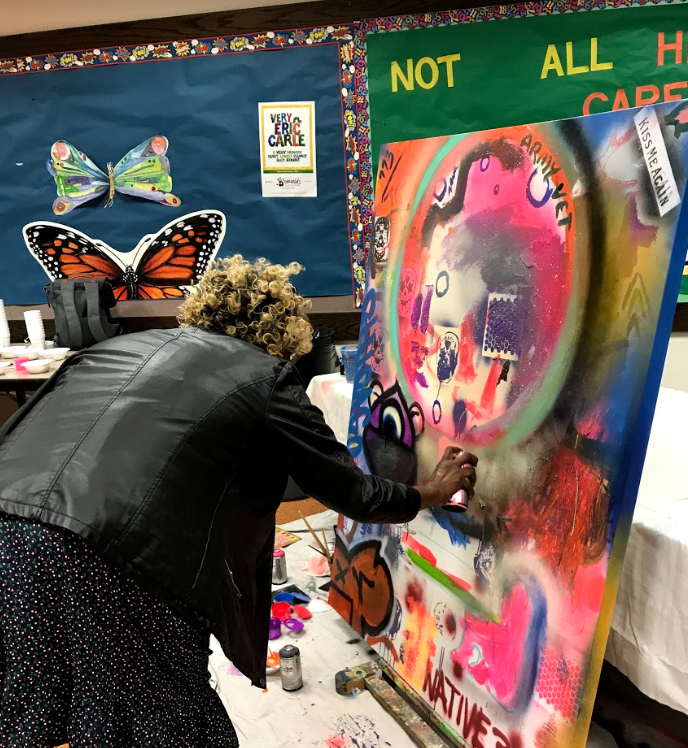 As the senior director of marketing at the Adler, I am involved in a lot of unique projects, but few have brought me as much joy and fulfillment as this project that we did leading up to the 50th anniversary of humanity's first steps on the Moon.
In celebration of the feat of Apollo 11 and the hundreds of thousands of people it took to achieve the country's "Moonshot"—something thought to be impossible, but that can, with teamwork and determination, be realized—we declared a Moonshot of our own: What if we partnered with local street artists to help Chicago neighborhoods visualize their own Moonshots for the future?
So that's just what we did.
Thirteen street artists, six Chicago Public Library events, one Adler Moon Bash, and more than 200 participants contributed to each community's "Moonshot Mural"—a 60×40 line art canvas drawn by a prominent Chicago street artist and painted by neighborhood residents.
The end result was nothing short of magical. West Englewood residents made their mark on "Safer streets" by Anthony Lewellen (aka @antckone) and "More education, earning diplomas, and degrees," by Don't Fret Art. With help from artist Matthew Mederer, the residents of Lincoln Square dreamt of more public art and a spotlight on the area's history.
While only a couple hundred people contributed to our neighborhood Moonshots, they looked just like the hundreds of thousands of people who put Neil Armstrong on the Moon 50 years ago. Residents of all ages and abilities, families and individuals, artists and non-artists alike came together; It was a beautiful gathering of humanity at every location.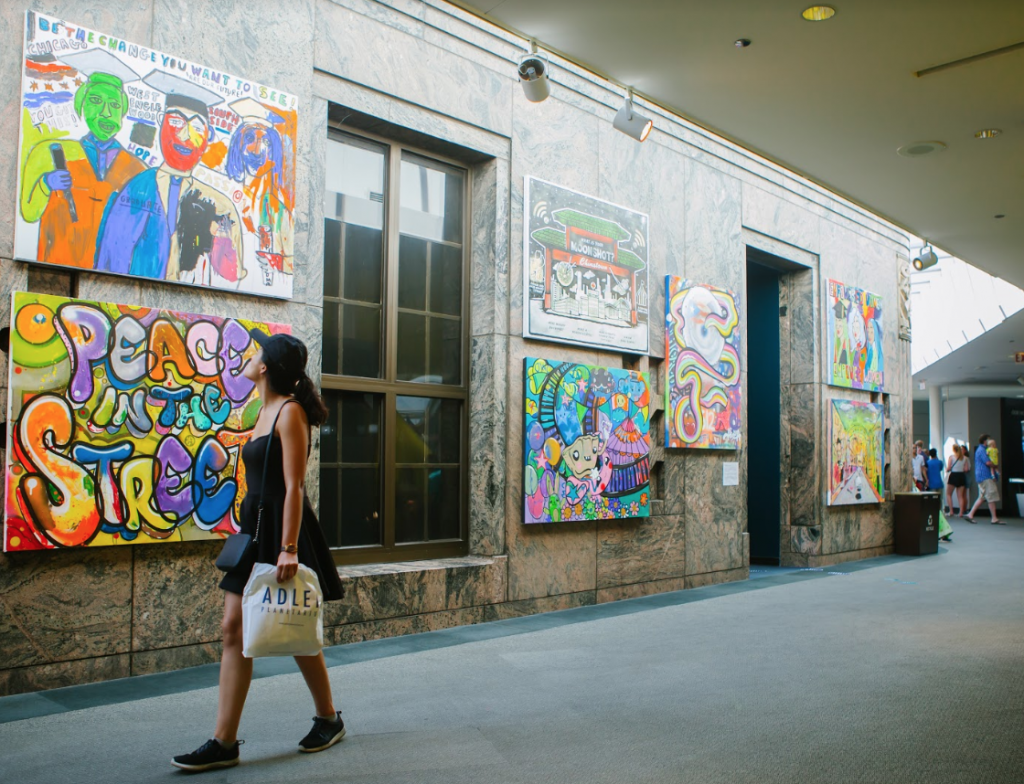 To the residents of the participating communities, thank you. Thank you for celebrating this milestone in history with us and believing in the power of possibility and teamwork. And thank you to Rita. The childlike grin that spread across your face as you left your mark on "Your personal Moonshot" by Keith Smith (aka @afrokilla) and the hug that you gave me as you left our event that night were definitely highlights in my Adler career.
See the creativity of our Chicagoland neighbors in the "Moonshot Murals" currently on display in the hallway next to Our Solar System during your next visit:
Encouraging STEM Education in Underrepresented Groups: An Interview with Dr. Ellen Ochoa
By Brenda Galan, former teen intern in the Collections Department through the Smithsonian's Latino Center Young Ambassadors Program. In her spare time, you can find her writing poetry, watching food and travel shows on Netflix, cooking, and trying to learn a new language on Duolingo!
Header Image: Dr. Ellen Ochoa floating upside down on the Shuttle. Credit: NASA
---
Early exposure to STEM education is becoming a crucial and prevalent part of today's rapidly changing world; however, for many, this is a daunting field due to rigorous coursework and a lack of support for underrepresented communities. As a first-generation college student and Latina, this is something that resonates with me on a personal level.
During my time at the Adler Planetarium, I had the opportunity to interview Dr. Ellen Ochoa—the first Latina to ever fly to space—about her journey pursuing a degree in science, technology, engineering, and mathematics (STEM).
Who was your biggest inspiration when you were younger?
I think the person that had the biggest influence on me, particularly when I was younger, was my mother. She valued education very highly. I think it was because she thought it'd lead to a life where you could have a good job and interesting challenges, but also she loved learning. She was just always interested in lots of different things. When I was growing up, she was raising five kids and didn't have the opportunity to go to college, but she was taking one college class a semester while I was growing up. She graduated from college two years after I did, but for a long time, she just took [classes] because she was interested in learning more. I think all of my brothers, sisters, and I saw that and viewed learning as one of the most interesting things you could do.
Who or what prompted you to pursue a career in a STEM field?
It took me a while to figure that out, but the main way I got into it was through my math classes. When I got to college, even though originally I was thinking of majoring in music or business, I took calculus. I started to explore other subjects and by the time I was finishing up the calculus series, I started looking at subjects that use math. I ended up talking to a couple of professors at San Diego State University and to a professor in the electrical engineering department to find out more about that subject. I didn't know anything about engineering or science at that point and, unfortunately, he wasn't very welcoming. I then talked to a professor in the physics department and got quite a different reception. He talked about things you could do with physics. I honestly didn't know what things you could do with a physics degree. He asked me what kind of math I had taken and I told him I was finishing up the calculus series and he said, "You'll be way ahead if you've already taken calculus… I think you'd do really well." So, I think it's not too surprising that I decided to give physics a try.
Have you dealt with stereotypes about women in STEM? If so, how do you tackle that in the workplace?
It's there, but I would say it's improved in the time that I've been, not only at graduate school, but in the workforce. Over the last decades, it's improved a lot, but it's still there and it's maybe not as obvious; you don't always know when you're facing it. One thing I would say is, hard work and perseverance always help and it doesn't matter what your background is. Sometimes it falls on you to help remove those stereotypes, unfortunately, by showing that you can do the work. In some cases, it's been helpful to show that those stereotypes are outdated and don't make any sense anymore. That can be a difficult thing, particularly at the beginning of a career, when you're just trying to show that you can do the work. As my career progressed, and I got into positions of management and leadership, I had the opportunity as Director of Johnson Space Center, to work on the culture and environment there. I helped increase not only the diversity, but strived to provide an atmosphere that was inclusive and supportive.
Did you ever experience imposter syndrome as it pertains to women or minorities? What advice would you give to other people who are experiencing imposter syndrome?
When I was younger, I often wondered, "Do I have what it takes?" at every step of the way when I was doing something that I hadn't done before. What makes it worse is when you look around and don't see anybody like yourself, then you really wonder. It's something that a lot of people feel, and it's not restricted to women or minorities. When I first declared physics as a major, I was glad the professor had encouraged me because I kept thinking, "I never took physics in high school and everybody in this class knows more than I do." It took a long time and different ways of validating it. I'd get the highest grade in the class and would think, "I need to not psych myself out because I can actually do the work."

When I first joined the astronaut corps, I had made it through a pretty rigorous selection process, which should have given me a fair amount of confidence. Learning to land under a parachute, being picked up out of the water by a Coast Guard helicopter, flying in a high-performance aircraft were all things I had no background in. Whereas people who had been selected from the military were very familiar with that. On the other hand, a lot of the training was like school; we had lectures and stacks of workbooks that we had to read through. I could make notes and study, so that was something I was familiar with after ten years of college.
I tried to look at it as, "I can do well on things I'm familiar with." As for the things I wasn't familiar with… We had trainers and other members of my astronaut class where the idea was, "We want you to succeed, we're helping you learn this stuff because if you're going to do well as an astronaut, this is part of it." It's taking one step at a time and saying, "I've managed to learn a lot of new things in my life and this is just one more new thing."
What do you say to first-generation college students who are interested in pursuing a STEM education?
The first thing I say is we need you, we need your brain. So I want to encourage them to do so. There are different paths you can pursue with a STEM background, and I think the world is becoming a place where different kinds of fields use some kind of science or engineering in their field. Having that background gives you many more options although, not seeing many people like us in that field can sometimes discourage people. I was often in classes, in both undergrad and graduate school, where I was the only woman and the only person of Hispanic background. That gets a little bit tiring, to be honest, but I think there's a lot that people can take advantage of. Almost everybody will have trouble in one class and find it difficult, and if you don't see anybody like yourself, you can get the erroneous impression that you're the only one going through that. A lot of universities now have student chapters of organizations like the Society of Women Engineers or the Society of Hispanic Professional Engineers. These are places where you can see other people like you, form study groups, find resources, and get encouragement.
In thinking about the future what is your biggest hope for women of color who want to pursue a degree in STEM?
I hope that a lot more will choose to do so and that they'll be welcomed into those fields. The numbers are still pretty discouraging although they're higher in some areas of STEM than others. In biology, biomedical engineering, and some of the social sciences, the numbers have gotten better for women overall and a little bit better for underrepresented minorities. Unfortunately, in some of the areas like electrical or mechanical engineering, and computer science, the numbers haven't been growing as much. There's actually a few more women in computer science now than there used to be, so I would hope that we attract more women in those areas. I think part of it is understanding, particularly on the engineering side, that engineering is about solving problems. These can be problems that both women and underrepresented minorities care about because they affect people they know and love. It's about curiosity, creativity, and working in teams; though engineering is not always portrayed that way. Sometimes talking about it in a different way helps to encourage and attract underrepresented minorities who haven't chosen those fields in very large numbers yet.
How has your narrative helped you shape the person that you are today?
It's always hard to separate how one thing affected it more than any other. I had people that discouraged me, but I also had people who encouraged me along the way. Most of those people were men because that was who my professors were, and who my supervisors were when I worked; I actually never had a woman supervisor. Different kind of people can serve as mentors, sponsors, or as people who help you out, so I certainly saw that; people gave me opportunities as I entered the work field. Both my Ph.D. advisor and associate advisor were men who've always been supportive, and I'm still in contact with them, thirty-five years later!
I don't think it's true that only people who look like you can serve as mentors and that's actually good news, because you may not see that many people like you as you go through. Yet I certainly benefited from advice and opportunities that people provided me. So, if you find you are either working for or taking classes with someone who isn't very supportive, "take steps to look around for people who will be supportive because they're out there." It may take a little bit more work to find them but those are the kinds of people that you want to talk to and get advice from.
What has been the biggest highlight in your career?
It's a hard question to answer because I'm so fortunate; of course, to have had the opportunity to fly in space and be part of a team that's trying to accomplish something whether it's a new scientific discovery or building the international space station. Other than that, I would say the opportunity to talk to lots of students, particularly girls, and underrepresented minorities has been a highlight. You probably know I have six schools named after me and I've been at the dedication of each one. So, getting to talk to the students there but also very dedicated teachers and staff has been something I never really could've imagined but has been really rewarding.

Do you have any advice for me as an incoming college freshman?
First of all, I think you have a great start in getting to do this great internship; it's quite an opportunity that I think will help as you start in school. Realize that "Okay, you know I'm gonna work hard but it's not gonna be any harder for me than for other students here." If you run into difficulties understanding something in a class, make sure you take advantage of what's out there, to help you whether it's the professor's office hours, or getting together with student chapters and organizations.
---
Interviewing Dr. Ellen Ochoa has been impactful and something I never could have imagined. Because STEM careers are prevailing in today's world, and often aren't pursued by people of color, my initial feelings about it were unnerving.
As someone from an underrepresented group, speaking to Dr. Ochoa, a woman pioneer, left me optimistic about my future. I knew that for her to overcome adversity and succeed in her field meant that other underrepresented minorities could too. Not only was the conversation empowering, but it shifted my perspective a lot in thinking about engineering. It's extremely crucial that other minorities hear the stories of those same people who've faced adversity and have overcome it. Often times, as college students from underrepresented backgrounds, we face much distress; a common form of distress for us can be imposter syndrome. When you are reminded of others who've helped pave the way for both minorities and women, though, it results in the empowerment of those seeking to attain a career in those fields.

Chicago's Black Women in STEAM Series: Meet Cacey
"Chicago's Black Women in STEAM" is a series on The Adler 'Scope that highlights the awesome women of Chicago who are doing amazing things in science, technology, engineering, art, and math fields here in our own community. Meet women of varying ages, backgrounds, and interests and learn their unique stories.
---
Dr. Cacey Stevens Bester
Assistant Professor of Physics at Swarthmore College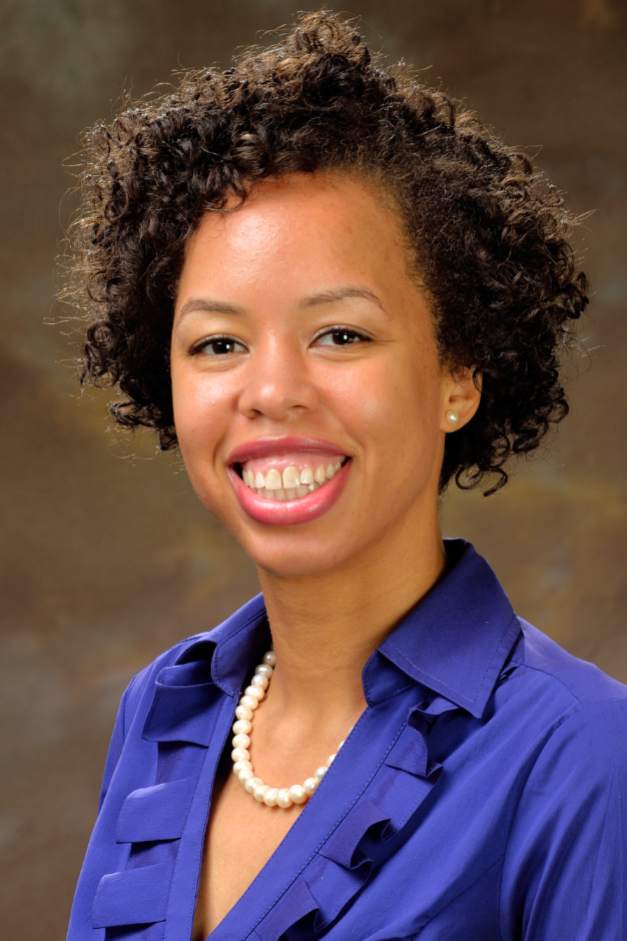 What first sparked your interest in physics?

While in high school, I found math and science classes to be the most interesting and enjoyable. My teachers encouraged me to continue in STEAM since I had a talent and interest in those subjects. During my freshman year in college, I enrolled in a course called "Discovery in Physics" to learn more about the field as I tried to decide on the right major. It turned out that I was the only student enrolled in the course that semester! Instead of cancelling the course, the professor decided to hold a class with one enrollee. It became one of the best learning experiences of my college career. The professor shared great insights about the field with me, and by the end of the semester I was hooked! I knew then that I wanted to become a physicist. That professor is still a wonderful mentor to me and has influenced me at every stage of my career.
Were there any hurdles or challenges you faced while being an undergrad/grad student?

Once I decided to pursue a graduate degree in physics, I needed to move far away from my hometown to start graduate school. I initially felt very lonely, since I was away from my family and was very unfamiliar with the new city that I lived in. In classes, I also felt isolated. I was so different from the rest of my peers. It ultimately helped me to create a study group for my classes. I invited classmates to my apartment for dinner and studying. We all got to know each other a lot better as a result and became friends. I also started a new hobby as a way to take a break from physics and get to know people in the city. Lastly, I did, and still do, travel to my hometown often to see my family and have periods of rejuvenation.
Can you tell us more about the work you did while at the University of Pennsylvania?
While at the University of Pennsylvania, I explored ways to model geological events and phenomena through small tabletop-scale experiments. For example, my experiments involve the physics of granular media, which are large collections of solid macroscopic grains. Examples are coffee beans, cereal, or rice. They can also be sand, sediment, or boulders. Granular media can be rigid like a solid or can flow like a liquid. I am particularly interested in the transition between these two behaviors. By studying the mechanisms behind the transition within lab-scale granular systems, we hope to connect the granular physics to evolution of granular media at geological scales, such as in creeping motion of landscapes or landslides.
In the past, your research interests have included "soft matter physics." Could you expand on what that is?
In physics, the "hardness" and "softness" of substances are defined by their response to external forces. Soft matter typically refers to materials that easily flow and are highly deformable with respect to the forces that they typically encounter. These materials typically have properties that are somewhere between solids and liquids. Examples of soft matter materials include foams, polymers, granular materials, biological materials, and gels, and are found in everyday objects.
What advice would you give to young girls of color who are interested in pursuing careers in STEAM?

As you pursue your interests in STEAM, find individuals who can serve as a support system for you. You will need people to advise, support, and advocate for you during the difficult times.

Do you have a favorite physics fact that you'd like to share?

Yes! Air causes a liquid drop, like a raindrop or spilled tea, to splash. This was a concept that I learned during one of my first physics research experiences. It also exposes the complex physics involved in such (seemingly) simple, everyday moments.