Astro-Science Workshop

Astro-Science Workshop (ASW) at the Adler Planetarium is a fun, intensive program about space exploration designed for high school students in the Chicago area. ASW began more than 50 years ago during the space race and Apollo program and counts numerous scientists, engineers, business leaders, and a former NASA astronaut as alumni. ASW encourages participants to consider pursuing careers in science by offering the unique opportunity to work with astronomers, engineers, and educators at the Adler Planetarium.
This year, ASW will focus on urban light pollution. Through hands-on activities, participants will develop skills in electronic hardware, computer programming, structural design, data analysis, and teamwork. Working in small groups, ASW participants will design, build, and present prototype solutions to mitigate the effects of light pollution.
Astro-Science Workshop is cancelled for 2022.
Thanks To Our Sponsors
This project was made possible in part by the Institute of Museum and Library Services [MA-245279-OMS-20].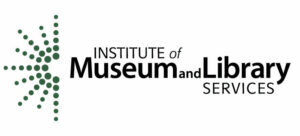 PURCHASE TICKETS
Your all-access pass to our universe!