Astro-Science Workshop

Astro-Science Workshop (ASW) at the Adler Planetarium is a fun, intensive program about space exploration designed for high school students in the Chicago area. ASW began more than 50 years ago during the space race and Apollo program and counts numerous scientists, engineers, business leaders, and a former NASA astronaut as alumni. ASW encourages participants to consider pursuing careers in science by offering the unique opportunity to work with astronomers, engineers, and educators at the Adler Planetarium.
In 2022 ASW will focus on urban light pollution. Through hands-on activities, participants will develop skills in electronic hardware, computer programming, structural design, data analysis, and teamwork. Working in small groups, ASW participants will design, build, and present prototype solutions to mitigate the effects of light pollution.
*If pandemic conditions and/or national, state, or local regulations prevent in-person programming, this program will be run as a virtual program.
YOU SHOULD APPLY TO ASTRO-SCIENCE WORKSHOP IF YOU'RE…
Enrolled in 8th–12th grade during the 2021–2022 school year.
Interested in learning new STEM skills and passionate about science.
A team player who collaborates well with peers.
Able to attend all program sessions.
MEETING SCHEDULE
Monday – Friday, July 5 – July 29, 2022, 9:00 am – 3:00 pm
STIPENDS & TRANSPORTATION SUPPORT
Participants will receive travel support in the form of CTA passes.

Participants who successfully complete the workshop series will earn a $300 stipend.
COLLEGE SCHOLARSHIPS
Three $2,500 college scholarships will be awarded to ASW participants who demonstrate exemplary engagement and leadership qualities during the program. Scholarships will be paid directly to the post-secondary institution upon the student submitting proof of enrollment. 
Applications will open on February 1, 2022.
COVID-19 VACCINATION POLICY
Effective November 8, 2021, we have implemented a mandatory COVID-19 vaccination policy that will require all employees, interns, onsite teen program participants, temporary employees, and volunteers to receive one of the CDC-authorized vaccines, unless a medical or religious reasonable accommodation is approved.
Please note: at this time we are not asking you to provide any information about your current vaccination status, whether you would seek a religious or medical accommodation to the policy, nor for any other medical information – we are only notifying you of the policy if you are interested in moving forward with the application process.
Thanks To Our Sponsors
This project was made possible in part by the Institute of Museum and Library Services [MA-245279-OMS-20].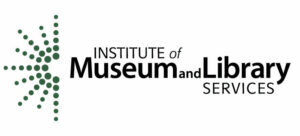 PURCHASE TICKETS
Your all-access pass to our universe!