Sky Observing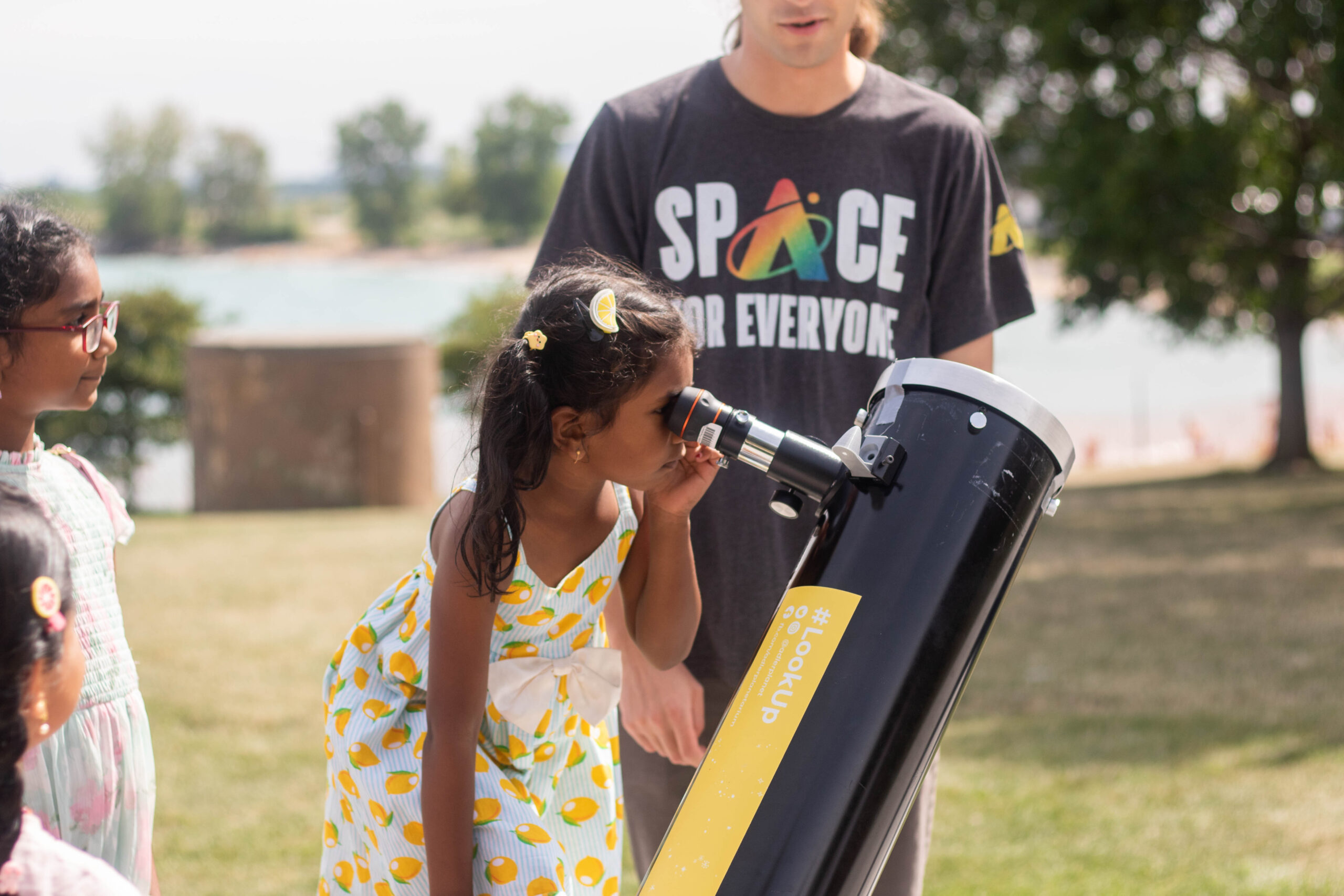 Look Up with the Adler!
Have you ever had a chance to look through a telescope before? Telescope observing is an experience unlike any other. Some have gasped when seeing something through the eyepiece they have never seen before while some have actually cried. What was your first experience seeing a planet, a nebulae, or other celestial object through a telescope? Haven't had your first experience yet? Come along and let the Adler be your guide.
Did you know that the very first astronomers used only their eyes to make observations of the night sky? Launching into astronomy, especially sky watching, doesn't have to be a significant investment of time and money. If you're not sure where to start, then you've come to the right place! Whether you're interested in our plethora of sky observing opportunities or you want to get involved with the astronomy community, this page will be a guide to your venture into our universe.
Here's where you can find us:
LOOK UP WITH US AT THE ADLER
'SCOPES AT THE ADLER
LOOK UP WITH US IN A NEIGHBORHOOD NEAR YOU
'SCOPES IN THE CITY
LOOK UP WITH US WHEREVER YOU ARE
SKY OBSERVERS HANGOUT
SKYWATCH WEDNESDAY
If you're looking for a quick and easy way to jump into astronomy, the Adler's #LookUp Book is designed to ease new skywatchers into the wonderful world of astronomy.
Thanks To Our Sponsors And Donors
A special thank you to the Founding Donor of our public observing programs, The Petrovich Family
More Information
PURCHASE TICKETS
Your all-access pass to our universe!