Day-Of Field Trip Reminders
Check off this list before your visit!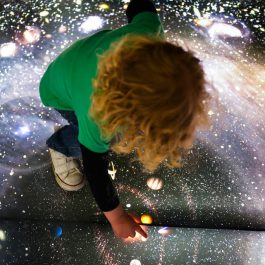 So you're headed to the Adler for an out-of-this-world adventure? Be sure to review these day-of guidelines to ensure you, your students, and chaperones are prepared and ready to go when you arrive.
Inform Chaperones About:
Any scheduled shows and activities (and remind them to show up 15 minutes prior to the start time)
Where and when to meet for lunch
Where and when to meet for departure
Collect lunches in small boxes or coolers labeled with your school's name. Designate a chaperone or teacher to remove lunches from the bus. Lunches will be stored upon entrance to the museum.
Bring your confirmation email for check-in.
Be Prepared With:
The exact count of students, teachers, and chaperones in your group (Including, extra chaperones and students not included in reservation.)
Additional payment (if needed)
Remain on your bus until an Adler Staff Member has greeted your group and provided information about your visit. If you are booked for a sky show, a packet of theater tickets will be provided to the group leader for administration before entrance to the theater.
Unload buses on the north side of the Adler. Look for our bus drop-off and pick-up loading zone signs.
Downloads and Print-Outs
School Groups Map and Chaperone Guide
Day-of Field Trip Reminders
Group Drop-off and Pick-up Map
Questions? Feel free to contact us at schools@adlerplanetarium.org.
Have a blast at the Adler Planetarium!