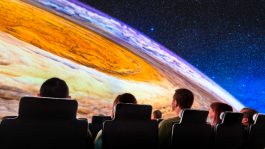 Shows
All shows are 30 minutes in length and take place in one of our domed theaters. Except for One World, One Sky: Big Bird's Adventure, all shows are presented live. Purchase tickets when making your school group reservation.
Experiences
All experiences are free for Illinois schools or included with General Admission. Planet Explorers (available for Preschool – 3rd Grade) is free, but does require advance reservations. Limit of 60 students per 25 minute experience.
All other experiences are hands-on, facilitator-guided, and available to school groups on a first-come, first-served drop-in basis.
Exhibits
All exhibits are free with your admission. Explorer guides, which can be downloaded and printed prior to your visit, are a great way for chaperones to engage small groups of students with objects and ideas while exploring the museum's exhibits together.
Suggested Timing
Length of Trip: 2 – 3 hours
Shows: 30 minutes each
Experiences: 10 – 30 minutes each
Exhibits: 30 minutes – 1 hour
Lunch: 20 minutes
Field Trip Options By Grade Level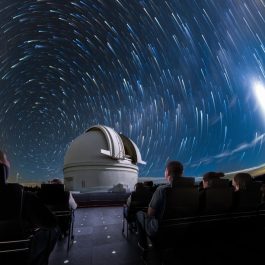 The following planning guides can help you organize your visit. Suggestions are provided by grade level, but we encourage selecting the shows, experiences, and exhibits that will be best for your students and the goals of your visit.
Need help planning? Feel free to contact us at schools@adlerplanetarium.org.