The Adler has many experts available for media interviews in a variety of fields including astronomy, space exploration, science, exhibition and show development, collections and artifact preservation, STEM education, administration and more.
To schedule an interview please contact Jennifer Howell at jhowell@adlerplanetarium.org or 312-542-2424.
Adler Experts Available to Media
Michelle B. Larson, Ph.D.
President and CEO
An accomplished astrophysicist with a passion for science education, Dr. Larson is the Adler's ninth leader. As president of America's first planetarium, Dr. Larson oversees a twenty-first century space science center that includes the institution's landmark museum complex, exhibition galleries, and three theaters; a robust research enterprise; one of the world's leading collections documenting the history of science; and an award-winning education and outreach program. Dr. Larson's professional passion is enabling engagement and communication between scientists and the public. She grew up in Anchorage, Alaska, earned her undergraduate and graduate degrees in Physics from Montana State University, and did her doctoral work in neutron star astrophysics. It was during this time that she discovered astronomy as a vehicle to engage people in science.
---
Marc Lapides
Vice President, Chief Marketing and Development Officer
Mr. Lapides is an experienced digital, retail, and traditional advertising and marketing professional with more than two decades of diverse experience. Prior to joining the Adler team, Mr. Lapides was the Director of Marketing at Cosi Restaurants. He began his career in the Department of Communications at the White House and is a veteran of prestigious Chicago ad agencies including Leo Burnett and Razorfish, where he helped grow such brands as Coca-Cola, Hershey's, the United States Postal Service, and others. Mr. Lapides is also an occasional guest lecturer at his alma mater, the University of Illinois, where he graduated in 1991 with a B.A. in Communications. As Chief Marketing and Development Officer, Mr. Lapides leads the museum's fundraising efforts, marketing and communications initiatives, as well as revenue generating sectors including visitor services, membership, private events, food service, and retail.
---

Sarah Cole
Vice President of Visitor Experience
Ms. Cole comes to the Adler with over a decade of expertise in leadership, visitor experience, exhibitions, and project management. She has a successful history enriching the visitor experience by empowering programming and exhibition teams to transform ways audiences can connect to museums. Prior to joining the Adler, Ms. Cole served as the Director of Visitor Experience at the Carnegie Museum of Natural History in Pittsburgh, Pennsylvania, and multiple roles over the course of five years at The Children's Museum of Indianapolis. In her career, she has been responsible for the conception, development, management and delivery of dynamic visitor experiences that provided excellent customer service and strong content interpretation. Ms. Cole holds a BS in biology from Butler University and an MA in museum studies from Indiana University.
---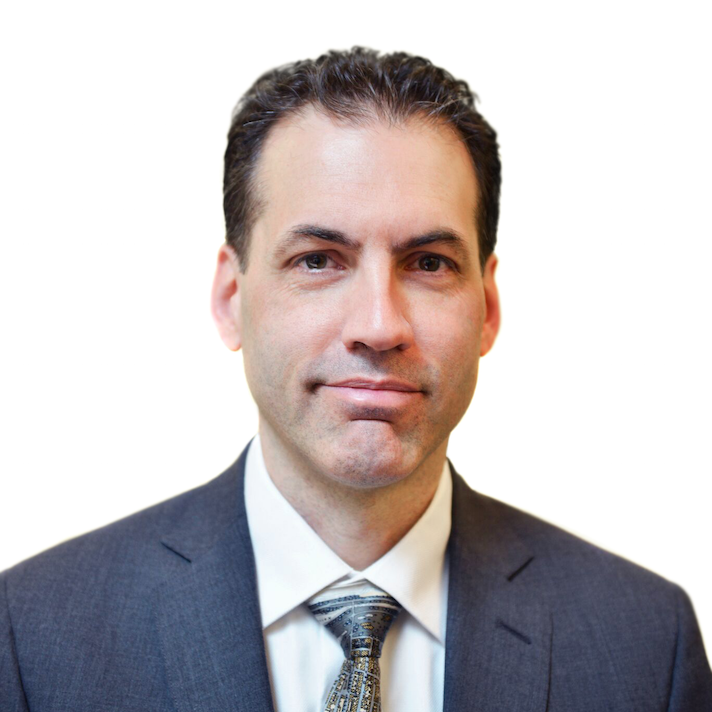 Dr. Andrew Johnston
Vice President for Astronomy and Collections
Dr. Andrew Johnston oversees research at the Adler Planetarium as Vice President for Astronomy and Collections. Johnston also performs research on environmental dynamics and geophysical processes on Earth and other terrestrial planets. He has used satellite remote sensing and field survey techniques to understand land cover change, patterns of human settlement, urban forest cover, forest canopy structure, and planetary landforms. Johnston has authored books, curated exhibitions, and developed planetarium and museum programs. He performs lectures on themes such as space exploration, astronomy, geography, earth science, climate change, and the history of navigation. He received his PhD in Geographical Sciences from the University of Maryland, College Park.
---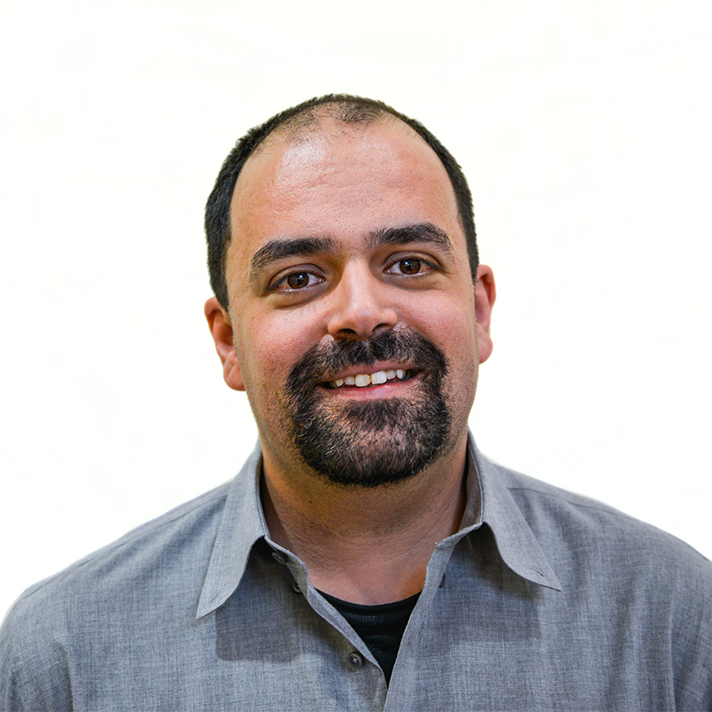 Pedro M. P. Raposo
Pedro M. P. Raposo, DPhil, is curator of the Adler's Webster Institute. He has published on topics such as the history and heritage of nineteenth-century astronomy, the history of colonial observatories, and the circulation of knowledge in eighteenth-century Europe. Pedro is responsible for the use and research of the Adler Planetarium's varied collections of historic scientific instruments, rare books, and works on paper.
---

Chris Comerford
Vice President, Chief Information Officer
Chris Comerford joins the Adler with almost two decades of experience in leadership, strategy, and technology. He has successfully led a series of initiatives to enable organizational priorities through technology in both the academic and private sectors. Comerford was most recently the Senior Director of Information Technology and Administrative Initiatives for the Weinberg College of Arts and Sciences at Northwestern University. He has also held technology leadership roles at Maven Wave Partners, ShopLocal, and the University of Chicago. Comerford earned his bachelor's degree in economics and his MBA in strategy and management from the University of Chicago.
---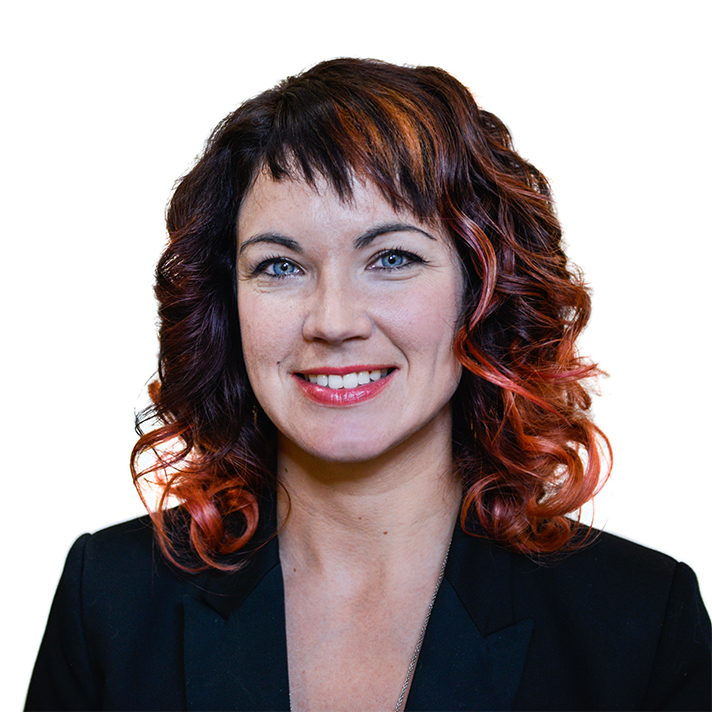 Lucianne Walkowicz
Lucianne Walkowicz is an astronomer at the Adler Planetarium. Dr. Walkowicz studies stellar magnetic activity and its influence on planetary habitability using data from NASA's Kepler Mission. She is interested in the relationship between stellar magnetism (as traced by starspots, chromospheric emission and stellar flares) and fundamental stellar properties like age, rotation and differential rotation. She is also interested in how observations of stars can constrain planetary parameters and habitability, both as inputs to models of atmospheric photochemistry and escape, and as constraints on the system age and architecture. Walkowicz holds a BS in Physics and Astronomy from Johns Hopkins University, and an MS and PhD in Astronomy from the University of Washington. Walkowicz is also a TED Senior Fellow and a practicing artist, working in a variety of media, from oil paint to sound.
---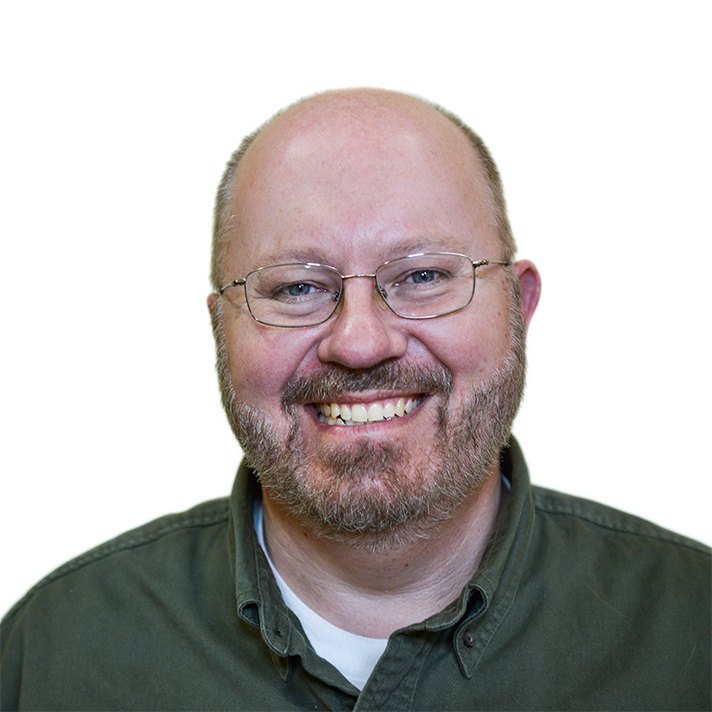 Mark Hammergren
Mark Hammergren is an astronomer at the Adler Planetarium. His research interests include asteroids, comets, meteorites, and their effects on life on Earth, and the history and sociology of the flying saucer phenomenon. He directs the Astro-Science Workshop, a summer program for science-interested high school students currently in its 49th year, and cofounded the Adler's Far Horizons citizen space exploration team.
---
Larry Ciupik
Larry Ciupik is part of the Adler's VERITAS research group. He is involved with implementing and maintaining the auxiliary camera systems on VERITAS that improve the pointing accuracy. He frequently travels to Arizona for data taking shifts. His research interests are in active galactic nuclei and in particular studying the optical emission from gamma-ray emitting AGN. Ciupik has been with the Adler for more than 38 years.
---
Michelle Nichols
Michelle Nichols earned her Bachelor of Science degree in Physics and Astronomy from the University of Illinois at Urbana-Champaign in 1995, and a Master of Education degree in Curriculum and Instruction from National-Louis University in 2002. Michelle has been employed by the Adler since 1995 and has been on many staff teams to develop exhibits, planetarium shows, and fun programs and events for Adler visitors. Michelle currently leads the Adler's 'Scopes in the City telescope outreach program, and she is the education program manager for the Adler's Far Horizons high altitude ballooning and space program.
---
Shane Larson
Shane Larson is an astronomer at the Adler Planetarium. He is also a research associate professor of physics at Northwestern University, where he is a member of CIERA (Center for Interdisciplinary Exploration and Research in Astrophysics). He works in the field of gravitational wave astrophysics, specializing in studies of compact stars, binaries, and the galaxy.  He works in gravitational wave astronomy with both the ground-based LIGO project, and future space-based detectors for NASA.
---
Grace Wolf-Chase
Grace Wolf-Chase, Ph.D. is an astronomer at the Adler Planetarium and University of Chicago, and an Affiliated Faculty Member at the Zygon Center for Religion and Science. A member of the Milky Way Project and GLIMPSE360 science teams, she studies the early stages of star formation in our Galaxy through infrared and radio telescope observations. Wolf-Chase's principal outreach focus is on bringing the wonders of scientific exploration to non-traditional audiences, particularly diverse communities of faith, through the Clergy Letter Project.
---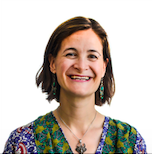 Laura Trouille
Laura Trouille is an astronomer at the Adler Planetarium and Northwestern University. She uses astronomical images to understand the role of supermassive black holes in galaxy evolution. Her education research is on incorporating computational thinking and modeling into high-school STEM classes. As a member of the American Astronomical Society Committee on the Status of Women, she leads Women in Astronomy.