Research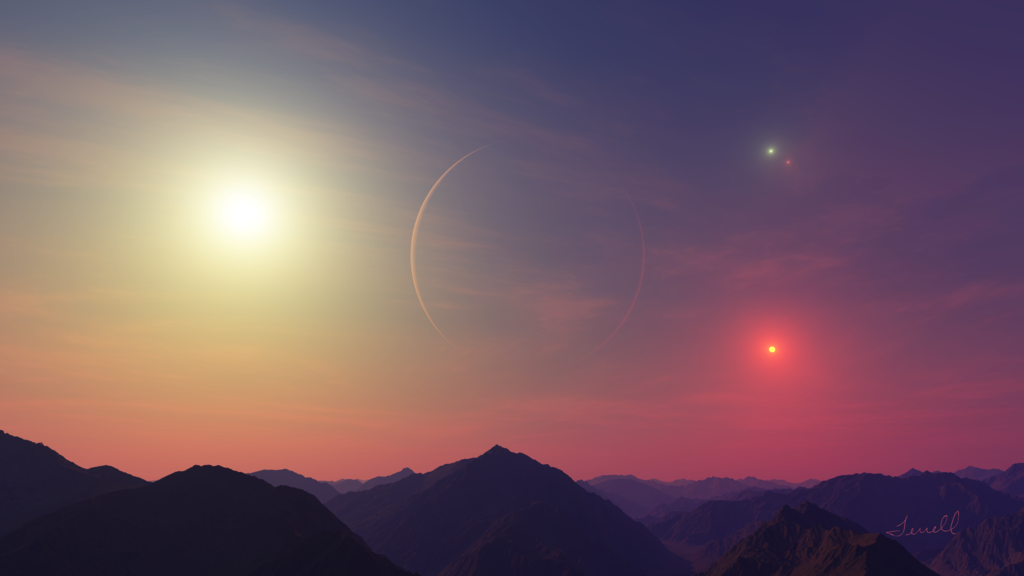 Research at the Adler
Adler's Astronomy, History & Collections, Far Horizons, and Zooniverse teams lead vigorous research programs embedded in the vibrant Chicago research community and beyond, including discovering planets around distant stars, understanding the use and impact of early scientific instruments, carrying out fundamental research in stellar astrophysics, mapping light pollution, integrating machine learning in online citizen science, and more!
Our researchers' passion and expertise provide depth, credibility, and authenticity to our programming and science engagement efforts, from seeding real research questions in our youth engagement efforts to infusing our shows and exhibits with rich stories of discovery to enabling science that otherwise would not be possible through Adler Zooniverse, our premier online citizen science platform. Our in-house historians and curators help cast science as the story of humanity, bringing the human stories behind discovery and the exploration of our universe to life for our guests in the museum and around the world.
Dive deeper into the world of research at the Adler following the links below.
OUR RESEARCHERS
Adler's in-house researchers, engineers, data visualization experts, and data scientists serve as a bridge between the public and the cutting-edge of science. They communicate the process of science not as a dry series of steps, but as a lived experience and a welcoming community inviting the public to participate in the joy, creativity, and awe-inspiring nature of discovery alongside them.
OUR RESEARCH EFFORTS
ASTRONOMY
The Adler has a thriving Astronomy Department with current research strengths in Black Holes, Gravitational Wave astronomy and Active Asteroids. The department has also been active in the fields of Star Formation, Near Earth Asteroids, Very High Energy Gamma-ray astronomy and Galaxy Formation. The Department has close links to Chicagoland colleges, universities, and research institutes, especially Northwestern University where our astronomy staff are Visiting Scholars.
The Adler's astronomers are closely connected to the other research performed at the Adler, especially the work of the Far Horizons, Data Visualization and Doane Observatory teams.
ADLER ZOONIVERSE
Founded in 2007 by the Adler Planetarium and the University of Oxford, Adler Zooniverse connects research teams with more than 2.5 million volunteer "citizen scientists" all over the world. Together, our volunteers analyze data sets too tricky for computers to parse and too big for any research team to tackle on its own. Those data sets come from dozens of active projects across the disciplines, from astronomy to zoology, cancer research to climate science, arts and humanities. Zooniverse projects have led to over 450 peer-reviewed research publications. 
HISTORY & COLLECTIONS
The Adler has one of the largest and most significant collections of historic scientific instruments in the world, as well as rare books, manuscripts, archival materials, models, and photographs. Items from the Adler's collections can be found throughout the museum in our exhibition spaces and our Online Catalog provides public access to our digitized collection of objects, books, historical photographs, and archival materials. In addition, through our partnership with Google Arts and Culture we have created dozens of online exhibitions based on our digitized collections.
FAR HORIZONS LAB
Far Horizons is a scientific research and engineering program at the Adler Planetarium, engaging students, volunteers and the public in hands-on, participatory research projects. This program engages students, volunteers and the general public in current research through high altitude ballooning (HAB) missions and construction of earth orbiting satellites. Having completed over 150 HAB missions, Far Horizons is currently conducting NITELite, a series of flights monitoring time variation and angular dependence of light pollution in the Chicago metropolitan region, and participating in the NightWatch collaboration which is designing an orbital mission to map the Earth at night in unprecedented spatial and spectral resolution. A recent highlight is the Far Horizons leadership in the successful designation of the world's largest Urban Night Sky Place, Palos Preserves, southwest of Chicago.
DOANE OBSERVATORY RESEARCH
While the Doane Observatory is located within light polluted skies, we can routinely produce reliable photometry on V=18 stars. Available research equipment includes a ZWO ASI183MM monochrome camera and ZWO electronic filter wheel with Sloan VBIR filters, a diffraction grating filter, and a methane filter. Current research interests involve photometry to create variable star and asteroid rotational light curves. Future research opportunities include supernovae monitoring, blazar monitoring, exoplanet observations, detecting impacts on Jupiter, and more.
DATA VISUALIZATION & EVALUATION
Adler's in-house data visualization engineers bring depth and visual richness to our planetarium shows, exhibit experiences, and online engagement. In addition to creating visualizations incorporated throughout our exhibit spaces, this team powers our Space Visualization Lab (SVL). Since its inauguration in 2007, the SVL welcomes guests to engage with interactive and immersive visualizations while chatting with astronomers and engineers from universities and research institutes from across the Chicagoland area.
The Adler's in-house evaluation expertise provides business intelligence, data mining, and data analysis vital to addressing Adler's reporting needs and the ability to share the story of our impact.
VISITING RESEARCHERS PROGRAM
The Adler strongly encourages researchers (astronomers, historians, social scientists, education researchers, evaluators, etc.) and science engagement experts (educators, artists, musicians, storytellers, etc.) to participate in our robust Visiting Researchers program, from short stays to longer sabbaticals.
PURCHASE TICKETS
Your all-access pass to our universe!