Teen Opportunities
The Adler's Teen Programs focus on providing technical and professional skills, mentorship, and a welcoming learning environment for Chicago high school students of all backgrounds, interests, and abilities. We offer internships, workshops, after-school programs, and more. Whether you're building a website, programming a robot, blogging about current space science, or facilitating a workshop for other teens, you'll make an impact here!
Want to stay up to date about our teen programs? Sign up for our email list!
---
The Adler Planetarium is grateful to the Bank of America Charitable Foundation, the Barker Welfare Foundation, Baxter, The Dover Foundation, Hive Chicago Fund for Connected Learning at The Chicago Community Trust, The Leo S. Guthman Fund, the Pritzker Foundation, S&C Electric Company Foundation, The Siragusa Foundation, and Wells Fargo for supporting teen opportunities.
What's Going On?
Join the Adler Planetarium's youth programs team after school every Wednesday beginning September 14th  at the Doane Observatory from 4 pm to 7 pm during the school year! Hang out with us, meet new friends, and learn some new skills in science, engineering, and digital media. Design, model, and print objects with our 3D printers. Build and hack technology with Arduino, Makey Makey, or Raspberry Pi. We have laptops and tablets for you to explore these exciting tools, work on projects, or finish homework!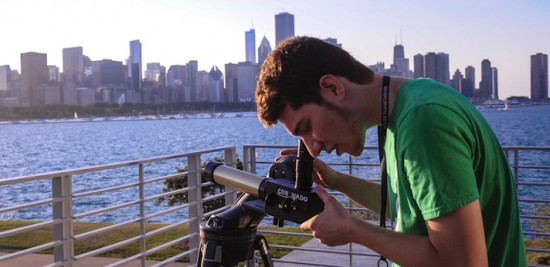 Internships & Volunteering
Are you a high school student and at least 14 years old? If so, you are eligible to join our volunteer team! Volunteers work in almost every area of the Adler, from helping visitors learn more about space to doing behind-the-scenes work. Volunteer hours can also count towards service learning hours.
Opportunities Include:
Do Science Research
Teach guests about Science, Technology, & Space
Build and send experiments to space
Be an Adler Teen Leader
What's Coming Up?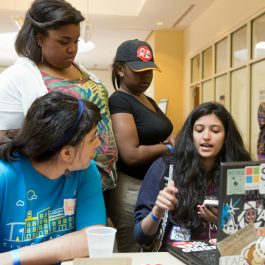 Citizen Science Ambassadors
A collaboration between the Adler Planetarium and After School Matters
Ever wonder how scientists make discoveries? In this program, you'll make your own discoveries by diving into wildlife data from Gorongosa National Park in Mozambique and astronomical data from the Sloan Digital Sky Survey. Teams will work together to create original research questions, analyze data from select Zooniverse online citizen science projects, and share results with different audiences. Participants will receive a stipend for their participation through After School Matters.
July 5 – August 11, 2017
Tuesday – Friday
12:30 pm – 4:30 pm
Apply now! (search for Citizen Science Ambassadors)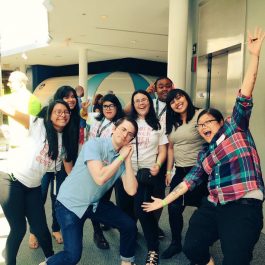 Become an Adler Summer Teen Intern
Every summer, the Adler Planetarium High School Internship Program places students in professional museum roles that vary from engaging with guests, to building experiments, to supporting astronomers in their research. These paid teen interns will work Monday through Friday, from June 26 to August 18. Students who are currently enrolled in high school are eligible to apply.
Applications for the 2017 Adler summer teen intern program are due on Monday, March 20. Find out more about the program via our online flyer, and apply online on our Career Opportunities page.
More information, instructions on how to apply and resources on how to write a résumé are available online here.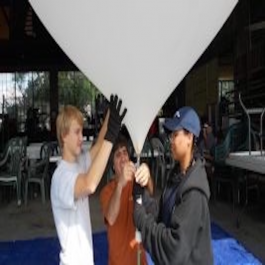 Astro-Science Workshop
The Astro-Science Workshop (ASW) at the Adler Planetarium is a fun, intensive program about space exploration designed for high school students in the Chicago area. ASW began more than 50 years ago during the space race and Apollo program and counts numerous scientists, engineers, business leaders and a former NASA astronaut as alumni. ASW encourages participants to consider pursuing careers in science by offering the unique opportunity to work with astronomers, engineers, and educators at the Adler Planetarium.
Want to learn more and sign up to be apart of ASW? Check out our Astro-Science Workshop page.