Teen Opportunities
The Adler's Teen Programs focus on providing technical and professional skills, mentorship, and a welcoming learning environment for Chicago high school students of all backgrounds, interests, and abilities. We offer internships, workshops, after-school programs, and more. Whether you're building a website, programming a robot, blogging about current space science, or facilitating a workshop for other teens, you'll make an impact here!
Want to stay up to date about our teen programs? Sign up for our email list!
---
The Adler Planetarium is grateful to the Barker Welfare Foundation, The Dover Foundation, Hive Chicago Fund for Connected Learning at The Chicago Community Trust, S&C Electric Company Foundation, The Siragusa Foundation, and Wells Fargo for supporting teen opportunities.
Operation Airlift is a part of the Creativity Garden—a nationwide project of Science-Technology Centers, generously supported by Disney.
What's Going On?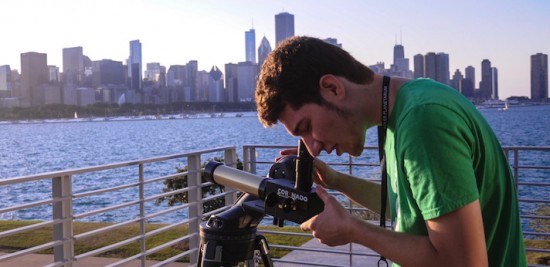 Internships & Volunteering
Are you a high school student and at least 14 years old? If so, you are eligible to join our volunteer team! Volunteers work in almost every area of the Adler, from helping visitors learn more about space to doing behind-the-scenes work. Volunteer hours can also count towards service learning hours.
Opportunities Include:
Do Science Research
Teach guests about Science, Technology, & Space
Build and send experiments to space
Be an Adler Teen Leader
What's Coming Up?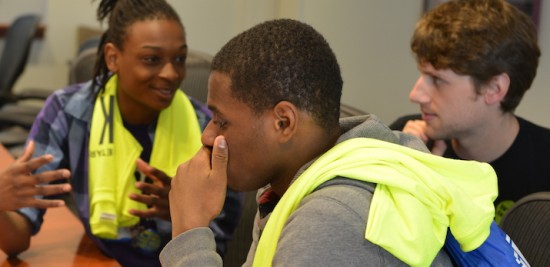 Citizen Science Ambassadors
Get involved with real, current, and innovative science research this summer! Citizen Science Ambassadors will participate in the full scientific inquiry process while learning valuable coding skills. During this program you will:
Explore a variety of citizen science projects through

Zooniverse

, the world's largest online citizen science platform 

Learn the basics of Python and apply those skills to analyze data from a Zooniverse project of your choice

Work with peers to develop research questions 

Share your discoveries through blogs and other social media

Earn a stipend
Apply online here, search keyword "Citizen Science Ambassadors."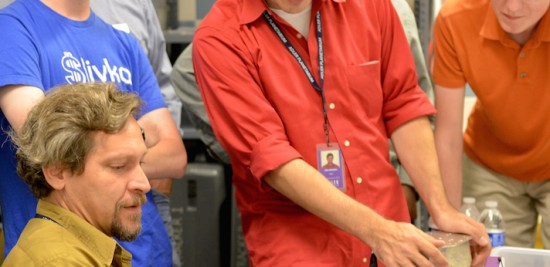 Apply to be a Summer Teen Intern
Every summer, the Adler Planetarium High School Internship Program places students in professional museum roles that vary from engaging with guests to building experiments to supporting astronomers in their research. These paid teen interns will work Monday through Friday from June 27 to August 19. Students who are currently enrolled in high school are eligible to apply.
Applications for the 2016 Adler summer teen intern program are due on Sunday, March 20. Find out more about the program in our information packet, and apply online on our Careers page. More information, instructions on how to apply and resources on how to write a résumé are available online here. 
What's Happened?
Girls Do Hack
Young women enrolled in 9th-11th grade, Female STEM professionals as mentors
Young women and female mentors explore skills needed to pursue a STEM career.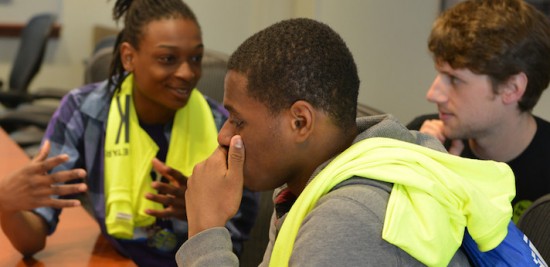 Web-Making Workshops
Want to use the power of the web to make change in your community? From December, 2015, through February, 2016, the Adler Planetarium will offer entry-level web-making workshops to teach you the basics of web development—HTML, CSS, and the collaborative processes involved. By the end of the course, these skills will have helped you build a cause-focused website and allow you to teach those skills back to your peers.

The three-hour workshops will take place on December 28 – 31;  January 9 and 23; and February 6 and 20. Students who complete the program will receive a stipend. For more info on the program and how to apply, check out our online flyer. Applications are due on Monday, Dec. 7.
Hack Your World at Hack Labs
Bored with the things you see every day? Ever think about adding to them, rearranging them, or making them into something new? Apply to participate in Adler's Hack Labs this spring!
Mix environmental sounds into music, create Virtual Reality content, and more

Earn a $400 stipend for full participation

Nine afternoon sessions from March 12 through April 30 (including some over CPS/Noble spring break)