Teen Opportunities
The Adler's Teen Programs focus on providing technical and professional skills, mentorship, and a welcoming learning environment for Chicago high school students of all backgrounds, interests, and abilities. We offer internships, workshops, after-school programs, and more. Whether you're building a website, programming a robot, blogging about current space science, or facilitating a workshop for other teens, you'll make an impact here!
Want to stay up to date about our teen programs? Sign up for our email list!
---
The Adler Planetarium is grateful to the Bank of America Charitable Foundation, the Barker Welfare Foundation, Baxter, The Dover Foundation, Hive Chicago Fund for Connected Learning at The Chicago Community Trust, The Leo S. Guthman Fund, the Pritzker Foundation, S&C Electric Company Foundation, The Siragusa Foundation, and Wells Fargo for supporting teen opportunities.
What's Going On?
After School Teen Hangouts
4:00 pm
Join the Adler Planetarium's youth programs team after school every Wednesday beginning September 14th  at the Doane Observatory from 4 pm to 7 pm during the school year! Hang out with us, meet new friends, and learn some new skills in science, engineering, and digital media. Design, model, and print objects with our 3D printers. Build and hack technology with Arduino, Makey Makey, or Raspberry Pi. We have laptops and tablets for you to explore these exciting tools, work on projects, or finish homework!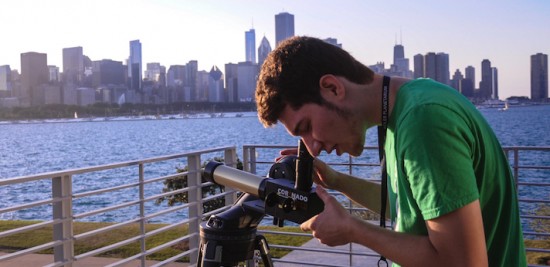 Internships & Volunteering
Are you a high school student and at least 14 years old? If so, you are eligible to join our volunteer team! Volunteers work in almost every area of the Adler, from helping visitors learn more about space to doing behind-the-scenes work. Volunteer hours can also count towards service learning hours.
Opportunities Include:
Do Science Research
Teach guests about Science, Technology, & Space
Build and send experiments to space
Be an Adler Teen Leader
What's Coming Up?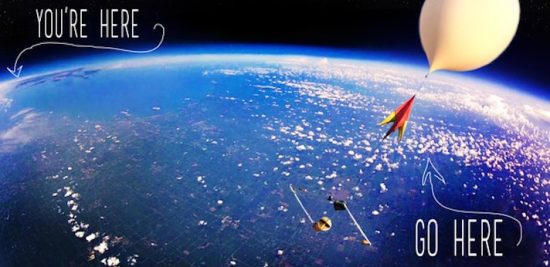 Teem Stratonauts: A Near Space Science Intensive for Teens
Ever send a GoPro higher than Mt. Everest? Ever design and 3D print a work of genius that can withstand 100mph winds and subzero temperatures? Ever wire and code a microcomputer, then send it to the edge of space to measure ultraviolet radiation from the Sun!? …No?!
Well now you can! And we can teach you how. Join the team!
Team Stratonauts is a teen focused, curiosity driven cohort of high school aged space pioneers, part of the Far Horizons Program (The Adler's Space Exploration Program). Not only will participants learn important STEM skills: 3D Printing, Computer Aided Design, Data Analysis, Coding, Soldering, High Altitude Ballooning-BUT they will also be learning alongside Adler STEM Professionals. Learn as a team, build as a team, fly as a team!
The Sky's the Limit at Operation Airlift
Put your design, engineering, and circuit skills to work at the Adler Planetarium's Operation Airlift on Saturday, December 3! At this design-engineering competition, teams of students will compete with each other to design and build the best possible remotely-controlled airship. Join us for this fun day, where you'll get to connect with other students, local scientists, and Adler Planetarium staff. 
This event, open to students in grades 6 through 12, will be held at the Rauner Family YMCA, 2700 S Western Ave, Chicago, IL 60608. No prior experience is necessary!