Teen Opportunities

At the Adler, we believe in the natural curiosity and visionary leadership of Chicago's youth and strive to create a welcoming space for personal growth and scientific experimentation. The Adler Planetarium provides opportunities for young people to engage deeply with STEAM (science, technology, engineering, arts, and math), prepare for a variety of careers, act as community thinkers and change-makers, and meet peers from across the city all while having fun!
Sign Up For Our Email List
COVID-19 Vaccination Policy
Effective November 8, 2021, we have implemented a mandatory COVID-19 vaccination policy that will require all employees, interns, onsite teen program participants, temporary employees, and volunteers to receive one of the CDC-authorized vaccines, unless a medical or religious reasonable accommodation is approved.
Please note: at this time we are not asking you to provide any information about your current vaccination status, whether you would seek a religious or medical accommodation to the policy, nor for any other medical information—we are only notifying you of the policy if you are interested in moving forward with the application process.
Upcoming Adler Teen Programs
For more information, drop us a line at: youthprograms@adlerplanetarium.org
Teen Program Offerings
Far Horizons Teen Captains
Far Horizons Teen Captains is a small curiosity-driven cohort of high school-aged science pioneers embedded in Adler's exploration program, Far Horizons. This year's program will continue to focus on urban light pollution right here in Chicago. Participants will collaborate with educators, researchers, community partners, and engineers to design and pilot a study to collect light pollution data which will be implemented in the spring. They will also take on a leadership role within the Far Horizon spring cohort.
Applications for the 2022–2023 school year are closed.
Youth Leadership Council (YLC)
Youth Leadership Council is a Teen advocacy and leadership development opportunity for young people with an interest in centering "youth voice" within the museum community.
This year's council will oversee the creation of YLC's signature event, BLACK HOLE: Teen Voices at the Adler and partner with teen participants from the Adler's Youth Organization for Lights Out program to help design and curate a photography exhibition about light pollution. YLC members can gain valuable transformational leadership and interpersonal skills, build meaningful working relationships, and play a critical role in ensuring that museum spaces are providing equitable and meaningful experiences for young people.
Applications for the 2022–2023 school year are closed.
Youth Organization for Lights Out (YOLO)
Youth Organization for Lights Out (YOLO) is a hands-on STEAM learning and environmental justice program focused on light pollution. This after-school program takes place at the Little Village Lawndale High School (LVLHS) campus in partnership with Enlace Chicago. Enlace Chicago is a non-profit organization aiming to improve Little Village residents' quality of life. 
Through science and advocacy, teens will learn about light pollution and its impact on human health, natural environments, and communities.
Applications for the 2022–2023 school year are closed.
Operation Airlift
On February 18, 2023, young people in 7th–8th Grade will put their design, engineering, and electronics skills to work! At this engineering design competition, teams of students compete to design and build a remote-controlled airship and complete a series of challenges. Join us for this fun day, where teens will connect with their peers, adult volunteers, and Adler Planetarium staff.
Operation Airlift takes place at the Rauner Family YMCA located at 2700 S Western Ave, Chicago, IL 60608 from 9:30 am–4:00 pm
We invite Chicago-based schools and youth-serving organizations interested in bringing students to apply. All participants will receive lunch, snacks, and t-shirts. No prior experience is necessary! Travel support is available. For full consideration please apply by November 16th.
Summer Internships
Are you looking for a summer job that will be challenging, fun, and eye-opening? The Adler's Teen Internship Program places current high school students in professional museum roles.
Information for 2023 will be posted in February.
2021 & 2022 Teen Program Participants
Summer Teen Interns
2021
Jasmine A.
Giselle A.
Nabiha A.
Ophelia B.
Justin C. D.
Cynthia G.
Erick J.
Margaret K.
Janice M.
Kei S.
2022
Tasnova A.
Ibilola F.
Daisy G.
Babesh K.
Dylan L.
Ryan M.
Chinasa N.
Amir S.
Youth Leadership Council (YLC)
Da'Jai A. YLC
Salsabel A. YLC | Astro Science Workshop
Nabiha A. YLC *2 terms | Summer Intern 2021
Tarisai D. YLC *3 terms
David J. YLC
Dylan L. YLC | Summer Intern 2022
Richa S. YLC
Cynthia S. YLC
Isabella S. YLC
Apoorva S. YLC | Astro Science Workshop
Samyra S. YLC | YLC Program Support Lead * 2 terms
Thanks To Our Sponsors
The Adler Planetarium is grateful to Bank of America, Bears Care, ComEd and the Exelon Foundation, Foglia Family Foundation, Motorola Solutions, Northrop Grumman, Pritzker Foundation, and S&C Electric Company Fund for supporting teen opportunities.
This project was made possible in part by the Institute of Museum and Library Services [MA-245279-OMS-20].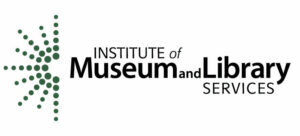 PURCHASE TICKETS
Your all-access pass to our universe!