Tag:
Winter Solstice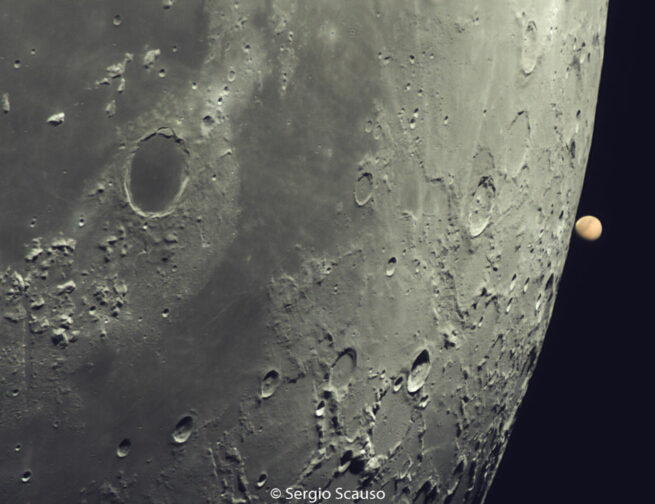 Header Image: Mars reappears on the right side of the moon after an occultation. Image credit: Sergio Scauso An occultation, a meteor shower, a solstice, a planet parade, and Mars' brightest appearance of the year highlight this month, December 2022. Here's your stargazing guide for spotting celestial events. Mars and The Moon – A Rare […]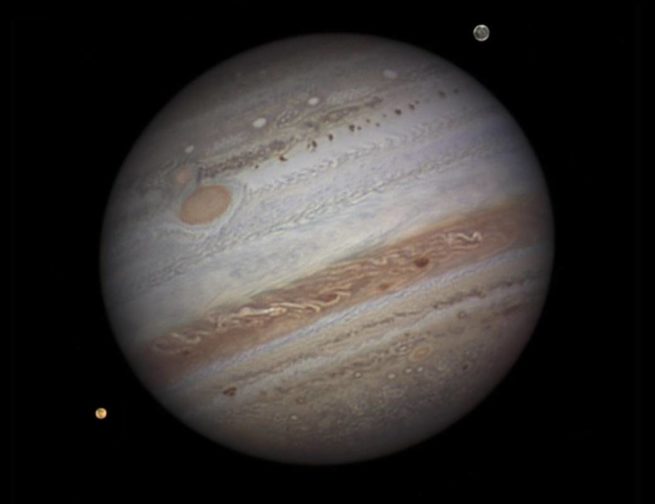 Header Image: Jupiter and two of its Moons, Io and Ganymede. Image Credit: NASA/Damian Peach To end this unprecedented year, we'll all get to celebrate beneath a "Great Conjunction" in December 2020. For the past six months, the brilliant planet Jupiter and the dimmer (but still bright) planet Saturn have appeared several degrees away from […]
PURCHASE TICKETS
Your all-access pass to our universe!