Do Science this Summer with Adler Summer Camps!
Discover new worlds, engage in eye-opening experiments and play next to Lake Michigan this summer during an Adler Planetarium summer camp! The Adler Planetarium offers a variety of unique summer day camp experiences for children ages 3 through 16. Young space and technology enthusiasts alike will have the opportunity to spend part of their summer exploring space, using telescopes, building rockets, seeing immersive sky shows, programming robots, exploring exhibits, launching high altitude balloons, and much, much more. Adler's summer camps introduce kids, teens, and tweens to doing science while engaging their creativity. Children are invited to participate in these unique, memorable experiences during one or more summer camps at the Adler.
Please be aware that summer camp programming is repeated for each session. Registering for more than one session of the same camp program is not recommended.
---
2017 summer camp dates and details will be updated in fall 2016. Please check back!
---
The Adler Planetarium is grateful to Motorola Solutions for supporting Summer Camps.
Featured Camps for Young Scientists & Near-Space Explorers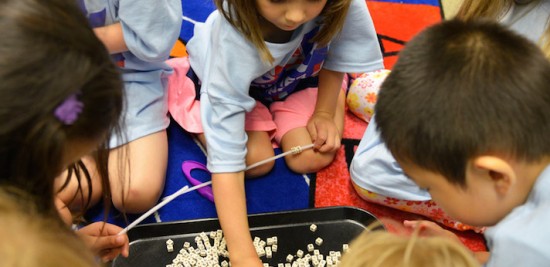 Young Scientist Summer Program
Preschool: 3 & 4 Year Olds
Preschool age children learn about the skills of science exploration through participation in this fun, engaging summer camp designed to spark scientific curiosity.  Activities during the week-long sessions integrate circle time, hands-on investigations, free exploration, snack, art and literacy connections while introducing young children to learning in a museum.
For more information download our Young Scientist Summer Program FAQ.
Date and Time:
Monday – Friday,  9 am – 11:30 am
Sign in your camper at 8:45 am and sign out your camper 11:30 am
Audience:
½ day, full week sessions for preschoolers (3 & 4 Year Olds)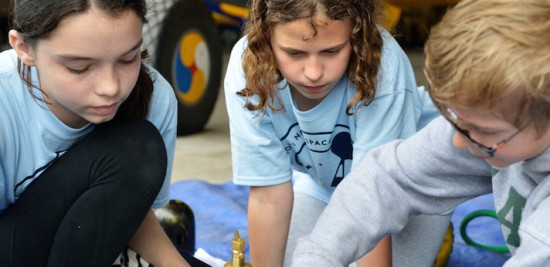 Mission Near-Space: A Team Experience to the Edge of Space!
If you choose to accept this mission, you will become part of a unique team of engineers and astronomers whose goal is to prepare, launch, track, and retrieve a scientific payload sent to the stratosphere aboard a high altitude balloon. The week ends with a showcase in which participants present their exploration results to family members.
Learn more about Mission Near-Space.
Date and Time:
Monday – Friday, 9 a.m. – 3 p.m. with one extended day trip
Sign in at 8:30 am and sign out at 3 pm.
Audience:
Full week session including a balloon launch field experience for 6th – 10th graders
Mini Camps: ASTRO Juniors, Explorers, and Investigators Camps
General Information
Join us for a two-day adventure as we discover new astronomy and space exploration concepts each year! Do hands-on experiments and activities, experience Planet Explorers and other exhibits, see an immersive sky show, and much more!
Date and Time:
Monday/Tuesday or Wednesday/Thursday, 9 a.m. – 3 p.m.
Sign in at 8:30 a.m. and sign out at 3 p.m.
Audience:
Two day sessions for K – 4th graders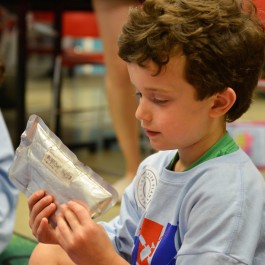 Astro Juniors
At Least 5 years old AND Entering Kindergarten by September 2016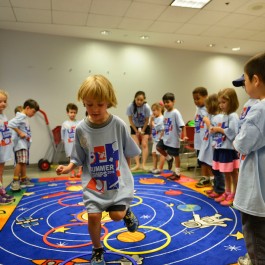 Astro Explorers
Entering 1st or 2nd Grade Fall 2016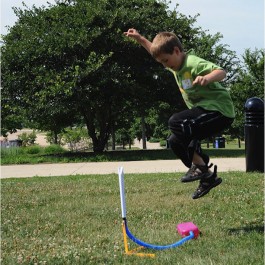 Astro Investigators
Entering 3rd or 4th Grade Fall 2016
Technology Camp: A Week of Geek!
Challenge yourself this summer!  Telescope viewing, lunch by Lake Michigan and cutting edge Sky Shows – all unique to the Adler – are the perfect setting for Tech Camp. Based on age and ability, campers will be exposed to the process of designing, building, testing and redesigning as they use Lego Robotics to overcome escalating challenges. Campers will also be exposed to creative design, documentation and presentation skills through the use of Sketch-Up 3D Modeling, video recording, and editing.
Much of this camp takes place in a classroom setting, please let us know during the registration process if your camper needs any special adaptation in a classroom setting.
Date and Time:
Monday – Friday,  9 a.m. – 3 p.m.
Sign in at 8:30 a.m. and sign out at 3 p.m.
Audience:
Full week sessions for 4th – 7th graders
Summer Worlds Tour
Summer Worlds Tour offers a week of adventures in Chicago's premier museums for children entering kindergarten through fifth grade in the fall of 2017.  Campers will visit Adler, Shedd, and Field, investigating exhibits, hands-on activities, creating original art projects, playing learning games, and having lunch along the shore of Lake Michigan.
For more information, please view 2016's Tour Guide.
Date and Time:
Monday – Friday,  9 a.m. – 3 p.m.
Sign in at 8:30 a.m. and sign out at 3 p.m. at the Field Museum
Audience:
Full week sessions at Adler/Field/Shedd for K-5th graders