Category:
Uncategorized
Celebrate the summer solstice and 25th anniversary of Americas' Courtyard with artist Denise Milan at the Adler Planetarium.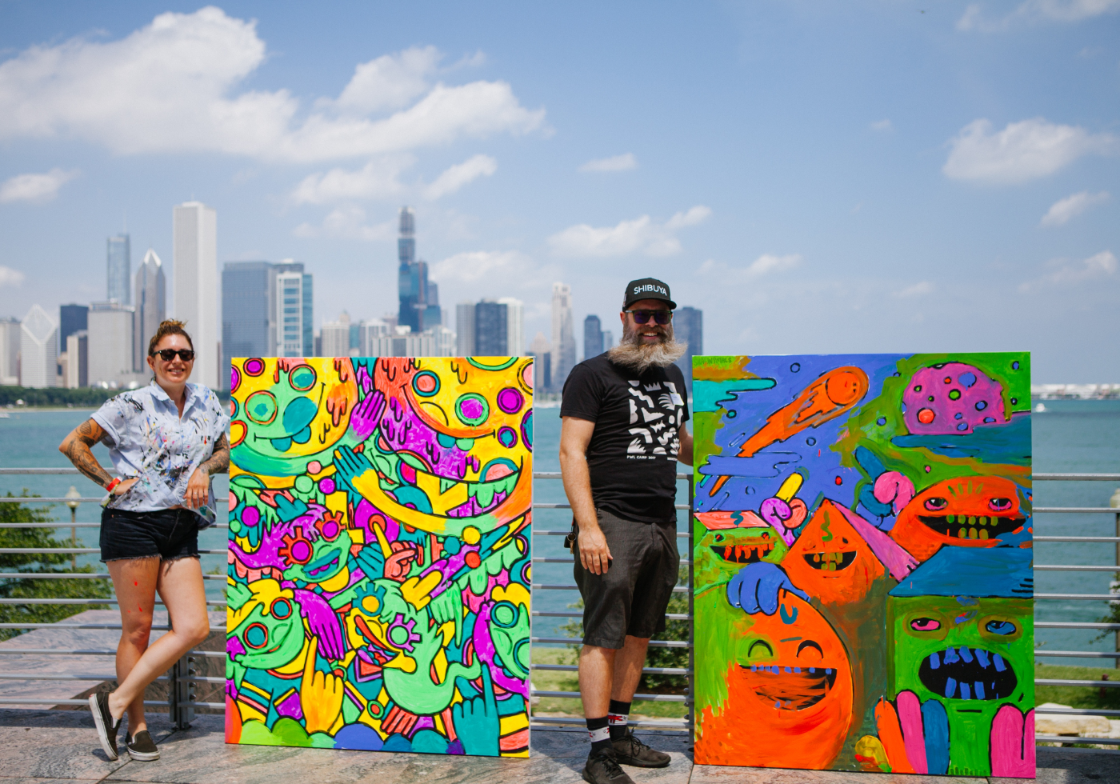 Header Image: Lauren Asta (left) and Shawn Smith (right) pose with their completed "Moonshot Murals" painted by Adler guests during Moon Bash on July 20, 2019 Brushes were poised and the smell of spray paint began to permeate the air. The sound of the small metal ball inside the aerosol can rattled around as the […]
PURCHASE TICKETS
Your all-access pass to our universe!