Chicago's Black Women in STEAM Series: Meet Lisa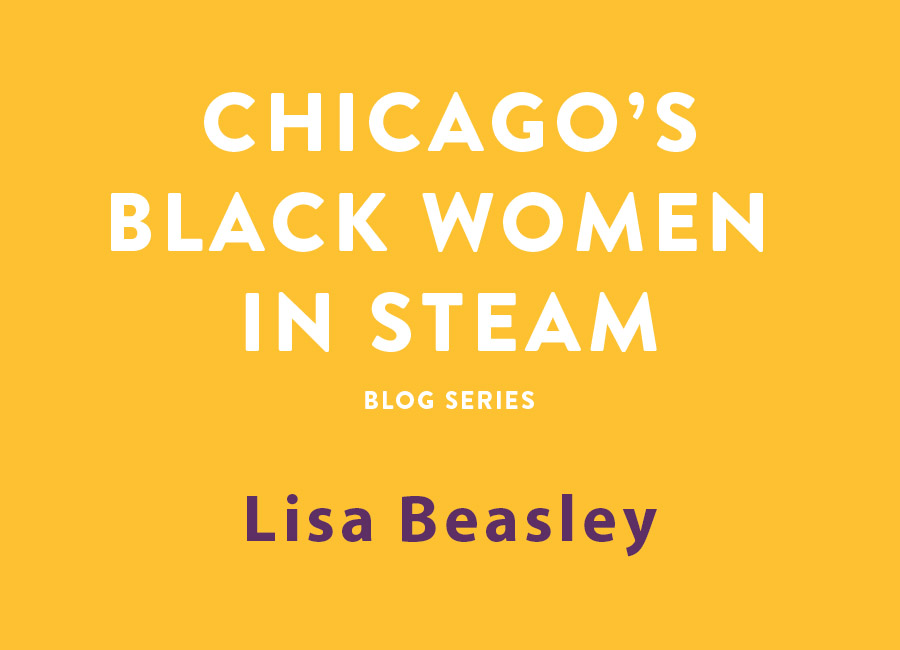 "Chicago's Black Women in STEAM" is a series on The Adler 'Scope that highlights the awesome women of Chicago who are doing amazing things in science, technology, engineering, art, and math fields here in our own community. Meet women of varying ages, backgrounds, and interests and learn their unique stories.
---
Lisa Beasley
Creative Director at The Nova Collective | Writer | Actor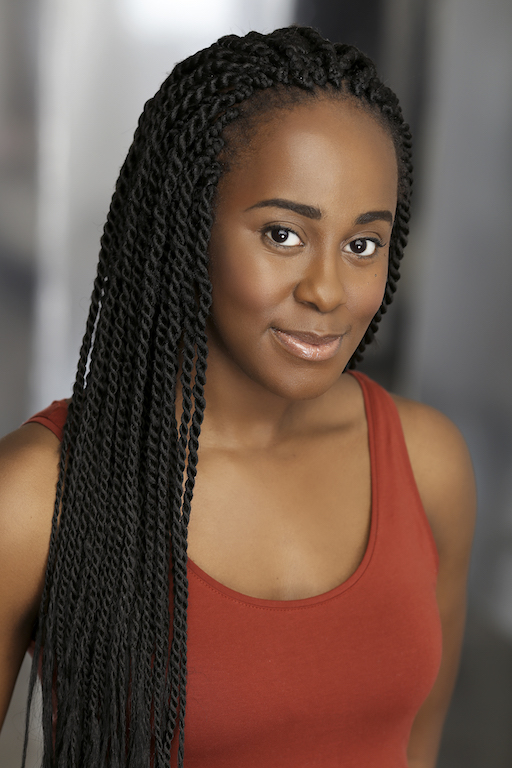 What first sparked your interest in improv/comedy?
I started my theater career in Chicago at the Creative Arts Foundation in 2011 and then went on to work with several theaters in the city. After one of my shows at Black Ensemble Theater, a representative from the Actor's Equity office reached out to me and told me that I should consider going into comedy, namely, working with The Second City.
I went to The Second City to inquire about a job and they pointed me in the direction of their training center. I declined because at that point I had already trained in L.A., was already a working actor, and was looking for my next show. I needed to make money. Not pay money to learn how to make people laugh, something I was already doing 6-8 times a week. So I paused on that journey because I booked a role as Camae in a show called The Mountaintop at Court Theater. When I was done with that show, Second City had launched a new program called The Bob Curry Fellowship that became my launching pad into understanding how the building worked. Through that, I met some of my best friends that I still work with today.
You're the founder of The Nova Collective, a consulting firm that helps companies with diversity, equity, and inclusion training. What inspired you to start this company?
Though respected throughout the nation, the Chicago improv community is a pretty homogeneous group. At one point, it seemed like everywhere I turned there was a white guy in plaid mad at me about something. I was having a lot of trouble existing in those institutions without headaches and that's when I noticed that it wasn't a "comedy in Chicago" problem but a "what it's like to work in corporate America as a black woman" issue that a lot of my friends were also going through at the time.  
It aligned well that my now business partners and I had begun to develop a working relationship and it seemed like I was another link that could be an asset for The Nova Collective as Creative Director. And money. I wanted to make a lot of money. I found myself consulting with companies unknowingly and not getting paid. It clicked. I should be getting paid to make institutions better. It's proven that an investment in diversity and inclusion affects the bottom line and I've made a conscientious effort to no longer grow someone else's bottom line for free.
What has been the most rewarding aspect of being a producer for Wakandacon (a convention that highlights diversity in "nerd culture")?
I get to nerd out about producing! Since my college days, I've always enjoyed putting together purpose-driven events and bringing niche groups together to celebrate what they love. The most rewarding part was seeing everyone embrace the concept and programming so fully.
You've done work with Comedy Central in the past (SO AWESOME). What was it like first finding out that you were going to work with them? What was your favorite part about working with them?
Creating with recognized networks takes way longer than people think. So, to be honest, by the time our digital project dropped, so did some of the excitement because you can only talk to the people that you are working on the project with about it. So it was exciting amongst the teams and surreal in the beginning and then it's about buckling down, taking care of business, and making sure that I don't get so caught up in the hype that I'm not delivering quality work. Working with them was my first big "Ok, you're here, now what?" moment. It's been an awesome ongoing relationship that I hope grows. My favorite part about working with them so far is shooting an episode of their upcoming show, South Side. The location was a few blocks away from my Hyde Park house, everybody on set was so fun, the shoot was efficient and I can't wait to see it. I also enjoy their ability to trust my goofy ass and comedic choices.
You wear many hats: actor, writer, comedian, business owner, etc. What is your advice on how to successfully juggle many different roles?
Mentorship + Self Care. I'm at the point where I noticed my growth would be limited without mentorship and aggressively taking care of myself. After the birth of my daughter, that propelled me to attack my goals because my work is DIRECTLY tied to my income and earning potential. This is not the story of those who have access to generational wealth. With this revelation and a new addition to my family that I'm responsible for, that made me re-evaluate a lot of my priorities. I own that I don't know everything and can learn from people who have done what I am trying to do. And NAPS. I love taking naps and going to bed. Hustle culture makes us believe we'll sleep when we're dead but hustling myself into the ground only makes me a mad mother, unproductive creative, and a stressed-out unhealthy human being prone to breakouts.
And don't overcommit—there was a time when I was saying yes to everything because I thought I could do it. That would lead to uncomfortable moments later because I would under-deliver on the things that I promised. That wasn't cool of me. I noticed that I was dropping the ball on simple tasks simply because I was doing the most. Now, I prioritize my time, projects, and talents in a way that I am comfortable and for now it feels sustainable.
In the United States, women and people of color have fewer work opportunities and make lower salaries both on and Off-Broadway. How have you made sense of this inequality? Have you encountered obstacles that have challenged you from pursuing a career as an actor? How have you overcome them?
As a darker skinned black women working in the film and television industry, I have obstacles all the time. I've been creatively stifled while having that same creativity stolen. I've had my opinions aggressively questioned as people took notes on what I said to implement and make their companies/theater/shows better.
The inequality of paying me less than a man to do the same work will never make sense but there are things that I do to challenge the status quo.
1. I don't audition for stereotypical, one dimensional roles. I just don't.
2. I say no to things people dress up as "opportunities" (i.e. people of color showcase programs that want months of your time unpaid to "teach" you how to do something you already know)
3. I write my own stuff and drive my own conversations.
4. I don't *code-switch anymore. I just don't have the energy, so what you see is what you get and I think that points me in the direction of more authentic relationships and opportunities.
5. I wear clothes that literally say "Pay Me" a lot.
*Code-Switching: When a speaker alternates between two or more languages, or language varieties in the context of a single conversation.