New Fulldome Show Now Playing At The Adler Planetarium: Pink Floyd's 'The Dark Side Of The Moon'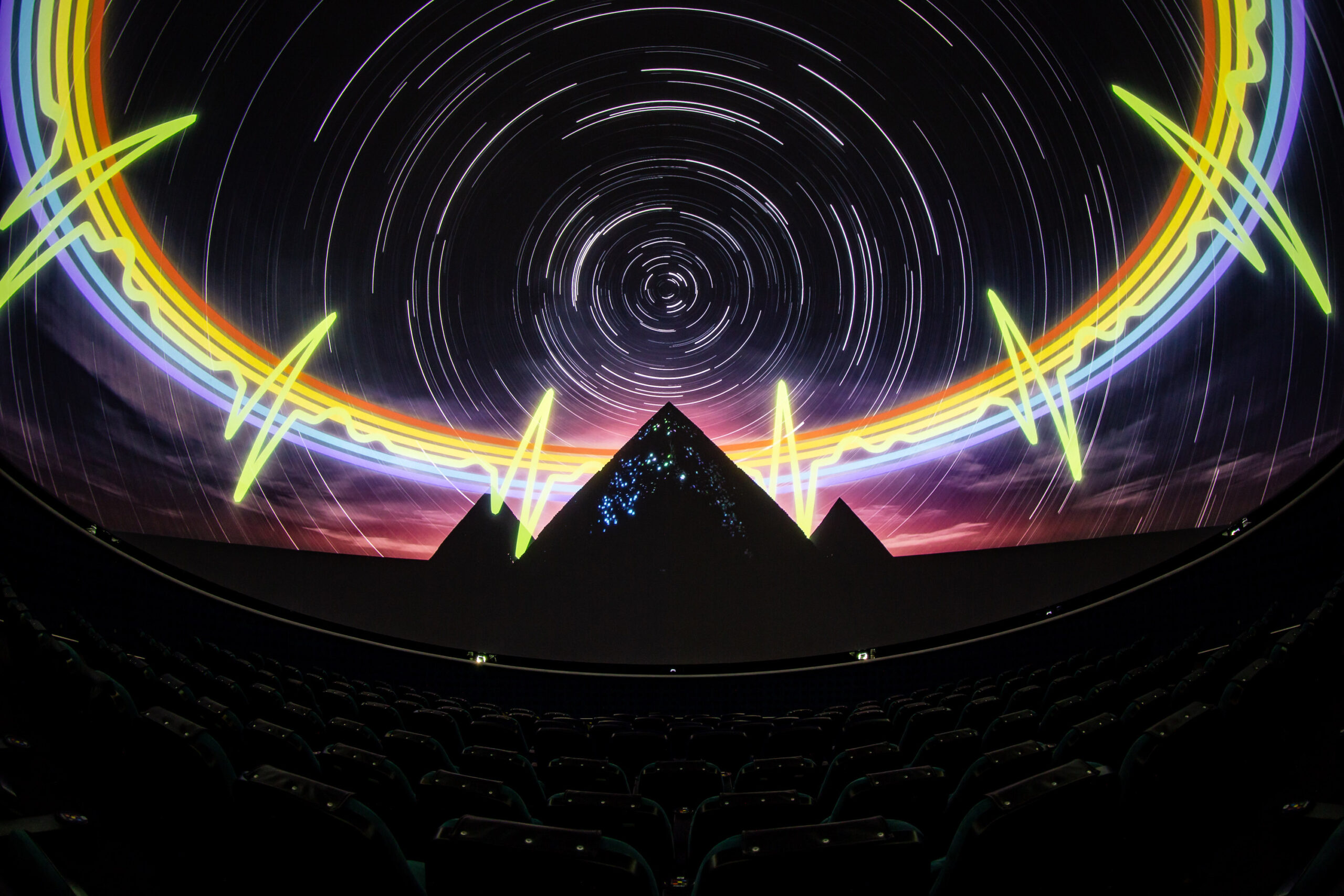 Header Image: A theater with seats that has a 360 degree screen and projected onto the screen is an image of a dark night sky with white star trials, a rainbow heartbeat pulse, and three pyramids.
The Adler Planetarium is excited to announce it has licensed legendary rock band Pink Floyd's new fulldome planetarium show, The Dark Side Of The Moon. In honor of the 50th anniversary of the album by the same name, and distributed in partnership with the International Planetarium Society, The Dark Side Of The Moon will take guests on a visual journey through space against the backdrop of one of the best selling albums of all time.
The 43-minute never-before-seen planetarium show will premiere March 31, 2023! For a year it will play as the last show of the day in the Grainger Sky Theater during our public open hours.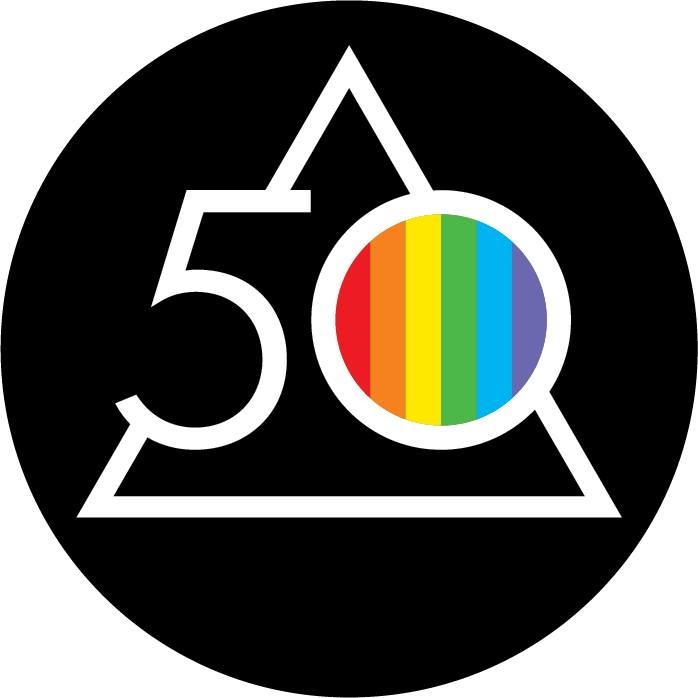 "The show itself will be divided between the 10 tracks on the album, and in chronological order; each having a different theme; some futuristically looking forward and some a retro acknowledgement to Pink Floyd's visual history, all relating to a time and space experience, embracing up to the minute technology that only a planetarium can offer," says Pink Floyd album cover designer Aubrey Powell. "In the modern parlance it's truly immersive; an all encompassing surround sound treat that will transcend reality and take you way beyond the realms of 2D experience."
Tickets to the show are $20, must be purchased in addition to a Museum Entry ticket or as an add-on to any museum admission package. Tickets need to be purchased online in-advance. Last admission to the museum is one hour before close and there is no late seating for sky shows. Viewer discretion is advised due to the explicit nature of some lyrics. Please be advised: this show may also cause motion sickness.