Tag:
Kavli Fulldome Lecture Series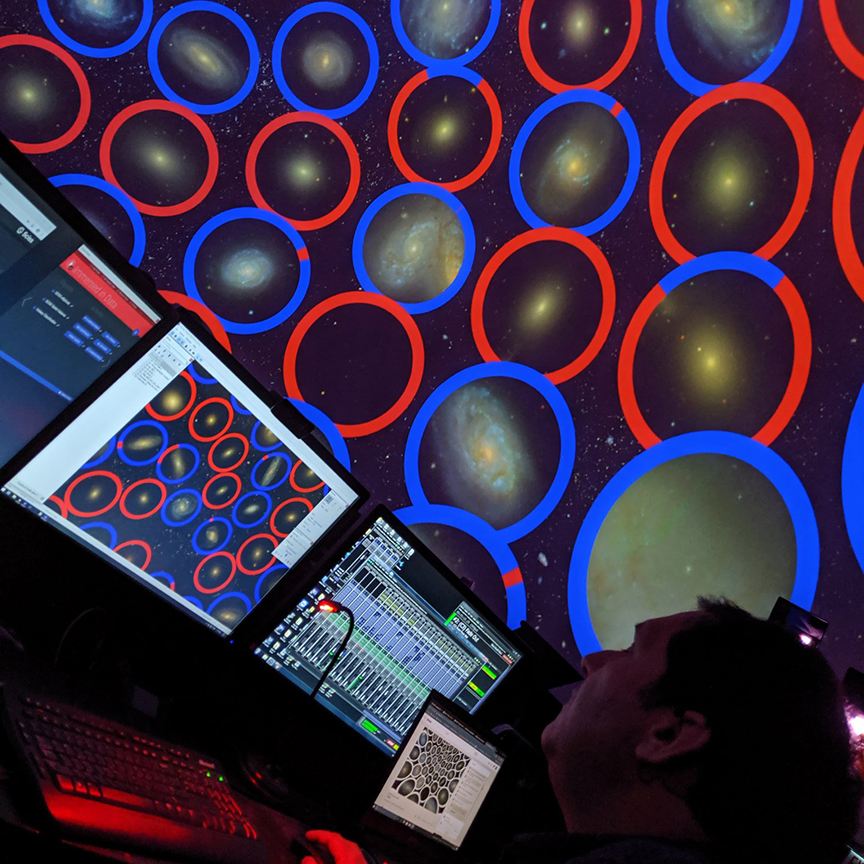 By Mark SubbaRao, PhD and Colleen Cesaretti Header Image: Mark SubbaRao runs the first tech rehearsal for the 2019 November Kavli Lecture, A Universe of Surprises, in the Grainger Sky Theater. Equipped with two fulldome theaters within the Adler's walls, global domecasting has become an innovative way that we connect with other planetariums, countries, and […]
On May 9, 2018, Dr. Daniel P. Schrag, Professor of Environmental Science and Engineering at Harvard University, was a guest lecturer as part of our Kavli Fulldome Lecture Series. Dr. Schrag discussed the increase of carbon dioxide in our atmosphere due to burning coal, oil, and gas, as well as how it represents an unprecedented […]
PURCHASE TICKETS
Your all-access pass to our universe!