Tag:
Titan
Header Image: This montage of images of the Saturnian system was prepared from an assemblage of images taken by the Voyager 1 spacecraft during its Saturn encounter in November 1980. This artist's view shows Dione in the forefront, Saturn rising behind, Tethys and Mimas fading in the distance to the right, Enceladus and Rhea off […]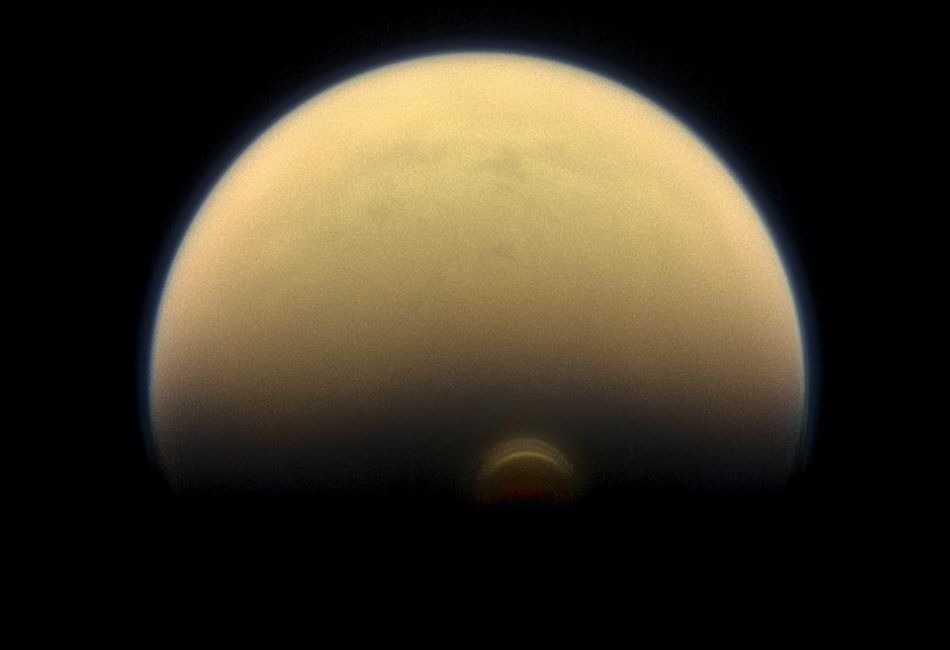 Header Image: Slipping into shadow, the south polar vortex at Saturn's moon Titan still stands out against the orange and blue haze layers that are characteristic of Titan's atmosphere. Photo Credit: NASA/JPL-Caltech/Space Science Institute On the morning of June 27, 2019, NASA announced that a mission called Dragonfly—which will send a drone to explore Saturn's […]
PURCHASE TICKETS
Your all-access pass to our universe!