Contact Us

The Adler Planetarium can be reached via email at guestservices@adlerplanetarium.org. To hear an automated message about our current hours, address, shows, a monthly update on what's up in the sky, and more, please feel free to call (312) 922-7827. We are not taking customer service inquires via phone at this time.
Looking for outreach programming? Refer to our 'Scopes in the City programming page.
Are you a stargazing and telescope fan! Join our 'Scopes with the Adler Facebook group.
Have a question for an Adler astronomer? Ask Adler!
Connect With Us From Anywhere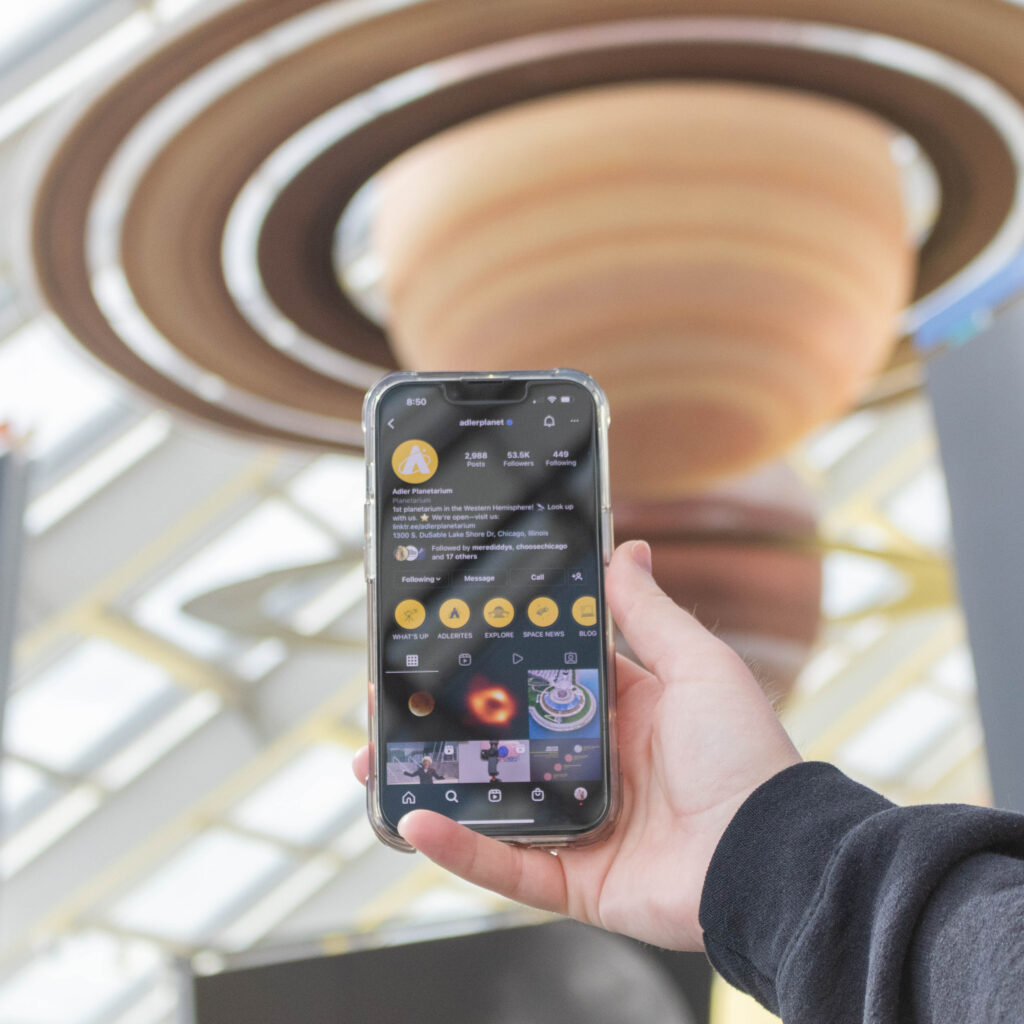 Connect with us, with science and astronomy, with our universe—and with other people—exactly where you are!
Follow us on Facebook, Instagram, YouTube, TikTok, LinkedIn or Twitter for astronomy facts, space comedy, planetarium history, and more.
PURCHASE TICKETS
Your all-access pass to our universe!