Private Events at the Adler Planetarium

Host an Event That is Out of This World
Reserve a front row seat to the Universe in one of the museum's two domed theaters, enjoy a selection of self-directed and staff-facilitated activities, explore 60,000 square feet of exhibitions, and see the sky as you never have before through the Doane Observatory's research-quality telescope.
Recently named one of The Knot's 2019 picks for 'Best of Weddings,' the Adler features unique and beautiful spaces, great food, and a view of Chicago's skyline that will take your breath away. Our experienced event and catering teams will help you design the perfect package to meet your needs. Whether you're hosting a seated event for 50 or a reception for 1,200, your guests will be dazzled by the city lights, the excellent service, and the wonders of the Universe.
Book your event today!
Site tours are offered Monday through Friday by appointment only. To schedule an appointment to view our event spaces, please fill out an event inquiry form and a Food For Thought representative will contact you shortly to schedule your visit.
For the best experience, please ensure you have a reliable connection to the internet while filling out and submitting the private event request form. We also recommend using Chrome or Firefox. 
Events For All Occasions
Corporate & Social Events
Come for the skyline. Stay for the science. The view of Chicago's skyline from the museum is reason enough to get your corporate guests out of the uninspiring hotel conference room. But did you know the Adler is the only private event space in Chicago that invites corporate guests to embrace their inner explorer? Help your guests unlock their creative potential and critical thinking skills with hands-on science activities or a mind-expanding sky show.
Weddings
On your special day, the Universe should revolve around you! With an award-winning view of Chicago's skyline and the entire known Universe as your stage, the Adler is the perfect backdrop for your special event. Our experienced staff will work with you to design a menu and set the mood for your celebration, whether it's a cocktail party or a wedding reception.
Birthday Parties
Blast off on an out-of-this-world birthday adventure at the Adler! We offer special birthday packages that are sure to bring fun for the whole family!
Pricing
Pricing varies by season and party size. See below for basic package pricing. Nonprofit and small group discounts may apply.
January – March
Base Venue Rental Fee $4,000

April – December
Sundays – Fridays $6,200
Saturdays/Holidays $10,200
NYE $13,200
Small Group Rate (Under 100 Guests)
Sundays – Fridays $3,200
Venue Rental Rate includes 6 Hours of Venue Rental, Coat Check, Welcome Gallery Lighting Selection, Custom Welcome Gallery Logo Projections, Branding Opportunity on Solarium Monitor, wifi, Access to Two Museum Exhibits (Our Solar System Gallery and Mission Moon), Private Green Room, Janitorial Services, and Venue Security. 
Extras
Want to make your event truly unique? Take full advantage of your Adler experience by adding a sky show, workshop, astronomy presentation, hands-on science experience, and more! Learn more.
Also be sure to check out our lighting and look upgrades for dome visuals, which can help elevate your special experience!
Event Spaces at the Adler Planetarium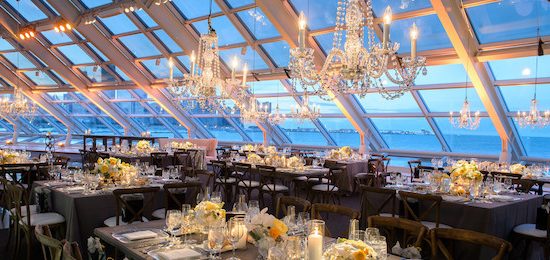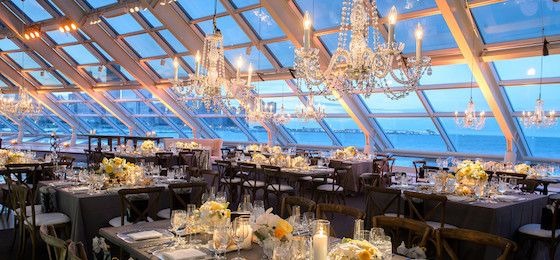 Daniel F. and Ada L. Rice Solarium
Floor-to-ceiling windows overlook Lake Michigan and Chicago's magnificent skyline, making the Solarium the premier event space at the Adler and the most spectacular backdrop for any occasion. Included with the booking of the Solarium are the adjacent terraces to enhance the experience.
---
Photo Credit: Avery House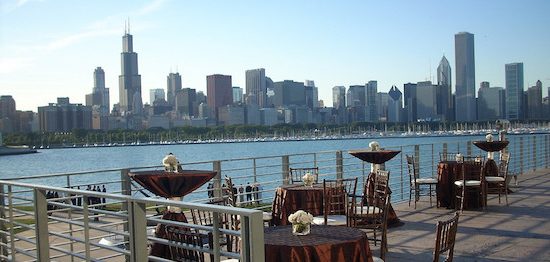 Nancy A. Petrovich Skyline Terrace
Take in the iconic Chicago skyline and enjoy the open air on the Skyline Terrace. This scenic spot is perfect for cocktails, ceremonies, and people-watching.
Event Spaces cont.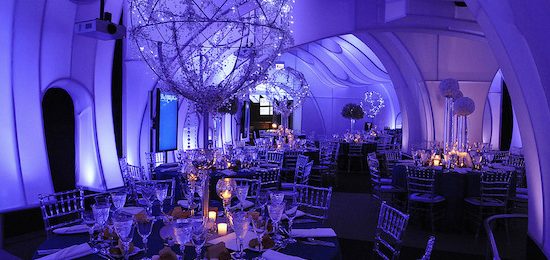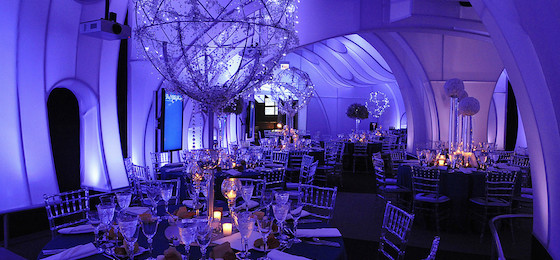 Clark Family Welcome Gallery
This one-of-a-kind venue for cocktails or an intimate dinner features futuristic architecture and colorful lighting that can be customized for any occasion.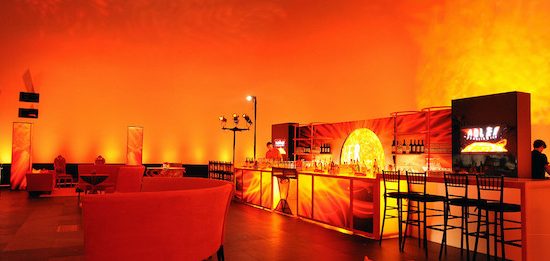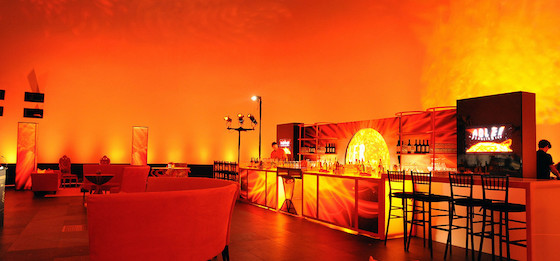 Grainger Sky Theater
Under the soaring 36-foot domed ceiling of the Adler's premier sky theater, your guests will be completely immersed in your event. Ideal for a seated dinner, cocktail or lounge area, dance floor, or presentation, the Grainger Sky Theater provides an experience your guests won't soon forget.
Event Spaces cont.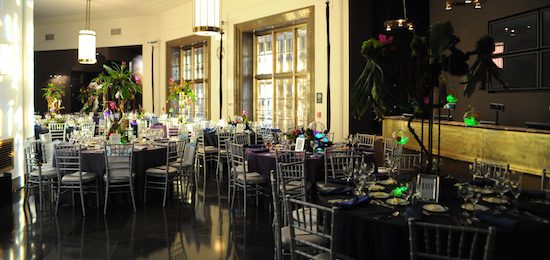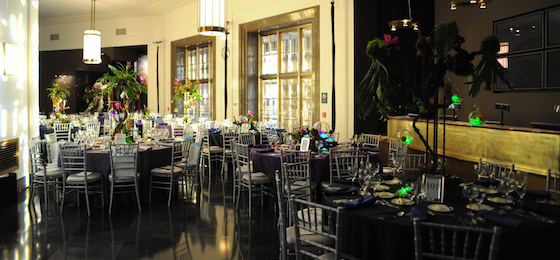 Rainbow Lobby
When afternoon sunlight streams through its prismatic doors, the Rainbow Lobby lights up with a cascade of little rainbows. Use the area for cocktails or as a colorful prelude to your event.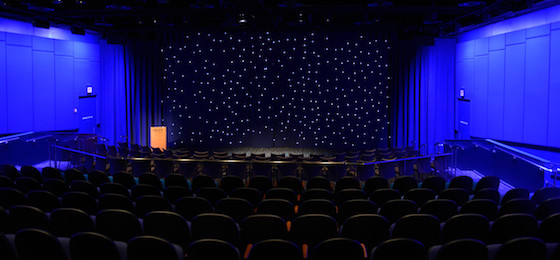 Samuel C. Johnson Family Star Theater
It's no coincidence that Adler scientists use this space to explore astronomy topics with the general public—the Samuel C. Johnson Family Star Theater is the perfect setting for a lecture or presentation.
Contact Our Sales Consultants
For the best experience, please ensure you have a reliable connection to the internet while filling out and submitting the private event request form. We also recommend using Chrome or Firefox. 
For birthday party inquiries, please visit our birthday party webpage.