Staff

Nothing at the Adler would be possible without the phenomenal contributions of our staff. From the Guest Services Representatives who greet you as you arrive to the Theaters Presenters and Technicians who run and narrate our sky shows, and from the Marketing team building all of the Adler's communications and social media posts to the Education staff working with teens and students, everyone working at the Adler plays a crucial role in keeping the Adler a beacon in Chicago.

Full Time/Part Time Staff
Executive Team
Michelle B. Larson, PhD, President & CEO
Andrew Johnston, PhD, Vice President of Museum Experience and Collections
Kate Brueggemann, Vice President of Development
Ryu Mizuno, Vice President of Marketing & Business Strategy/CMSO
Laura Trouille, PhD, Vice President of Science Engagement & Visualization
Accounting
Rachel Biggerstaff
Tawny Lane
Randy Leaver
Andrew Martinez
Sarah Sarka
Chanel Wilson
Collections
Chris Helms
Ana Oberweiser
Development
Andrew Cary
Ann Grant
Cyrus Multhauf
Rob Onorato
Caroline Rasmus
Daisy Rivera
Sarah Warner
Enterprise Strategy & Solutions
Katie Bennett
James Levin
Alan Miller
Tom Morris
Jess Ray
Exhibit Design & Production
John Beckman
Orilla Fetro
Jonesy Jones
Jane Knox
Antonio Lee
QuoVadis Raines
Scott Sedlacek
Experience Development
Emilse Alvarado
Sarah Smail
Meredith Stepien
Facilities & Operations
Christopher Allen
Zephyr Betker
Kevin Brown
Joshua Carey
LeVal Jones
Oliver Kingery
Alexander Mendoza
Dan Milicevic
Brendan Nolan
Julie Sacco
Dawson Schmidt
Brian Turturillo
Guest Services
Shiniqua Alford
Janet Anderson
Esther Carter
Shirley Ellis
Allen Gatewood
Christopher Grella
Joseph Hernandez
Olivia Nevius
Daniel Noriega
Yolanda Porras-Velasquez
Tasia Richie
Olivia Rodriguez
Josh Stewart
Antonio Ulloa
Human Resources
Jenean Featherson
Nikki Ivy
Jennifer Long
Linda Meagher
Interpretation
Madeline Brown
Ilana Bruton
William Helgren
Stephen J. Hobe
Edgar Martinez
Hannah Radeke
Indyia Robinson
Sydney Samoska
Julia Zuniga
Marketing & Communications
Colleen Cesaretti
Aubrey Henretty
Jennifer Howell
Nikki O'Hara
Erin Wilson
Private Events
Natalie Avalos
Daniel Bartell
Kaitlyn Brady
Karen Dominguez-Apaez
David Garcia
Jassaniah Leeson
Nia Oke-Famakinde
Diamond Pondexter
Marlo Shagar
Public Observing
Hunter Miller
Michelle Nichols
Public Safety
David Diaz
Ricky McCoy
Twilia Meeks
Zaira Rodriguez
Nyah Thomas
Kimmya Upton
Quiana Upton
Benjamin Webber
Science Engagement & Visualization
Samantha Blickhan
Mark Bouslog
Delilah Clement
Alexander Gurvich
Geza Gyuk, PhD
Ayse Hunt
Margarete Jadamec
Cliff Johnson
Sean Miller
Caitlin Witt
Zach Wolfenbarger
Michelle Yuen
Teen Programs
Kelly Borden
Waleska do Valle Santos
l o t i Walker
Lauren Wisbrock
Theaters & Visualization
Dylan Borgerding
Steve Burkland
Terrence Dwyer
William B. Kelly
Nick Lake
Aaron Lockman
Patrick McPike
Andrea Minot
Sarah Parker
Charissa Sedor
Mike Smail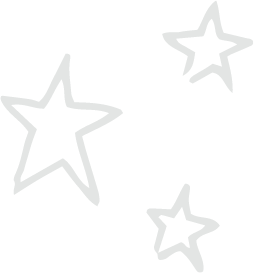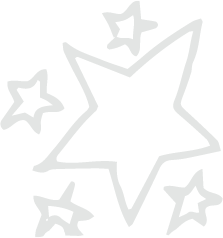 PURCHASE TICKETS
Your all-access pass to our universe!