Teen Opportunities
The Adler's Teen Programs focus on providing technical and professional skills, mentorship, and a welcoming learning environment for Chicago high school students of all backgrounds, interests, and abilities. We offer internships, workshops, after-school programs, and more. Whether you're building a website, programming a robot, blogging about current space science, or facilitating a workshop for other teens, you'll make an impact here!
Want to stay up to date about our teen programs? Sign up for our email list!
---
The Adler Planetarium is grateful to the Bank of America Charitable Foundation, the Barker Welfare Foundation, Baxter, The Dover Foundation, Hive Chicago Fund for Connected Learning at The Chicago Community Trust, The Leo S. Guthman Fund, the Pritzker Foundation, S&C Electric Company Foundation, The Siragusa Foundation, and Wells Fargo for supporting teen opportunities.
What's Going On?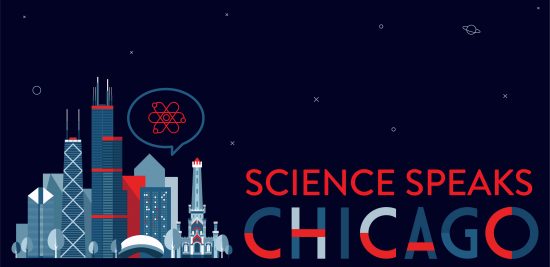 Science Speaks Chicago
Join the Adler Planetarium Youth Leadership Council for our first-ever Science Speaks Chicago! This all-day event will feature sessions of short, dynamic talks by early-career STEM professionals. Science Speaks Chicago aims to connect young Chicagoans with new role models in the sciences. The talks will be focused not only on speakers' research and work, but also their personal stories of how they got to where they are today. Talks will be hosted in the Adler's Johnson Star Theater, and more informal "poster sessions" will be hosted throughout the day elsewhere in the museum.
Free registration is open to young people ages 11 to 21 and one guest, and includes access to the event and general admission to the Planetarium. School and organization groups interested in attending this event should contact youthprograms@adlerplanetarium.org.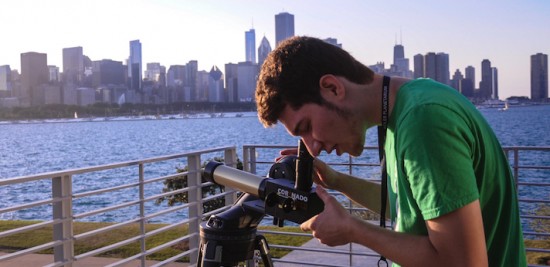 Internships & Volunteering
Are you a high school student and at least 16 years old? If so, you are eligible to join our volunteer team! Volunteers work in almost every area of the Adler, from helping visitors learn more about space to doing behind-the-scenes work. Volunteer hours can also count towards service learning hours.
Opportunities Include:
Do Science Research
Teach guests about Science, Technology, & Space
Build and send experiments to space
Be an Adler Teen Leader