Adler Staff Star: Meet Jennifer!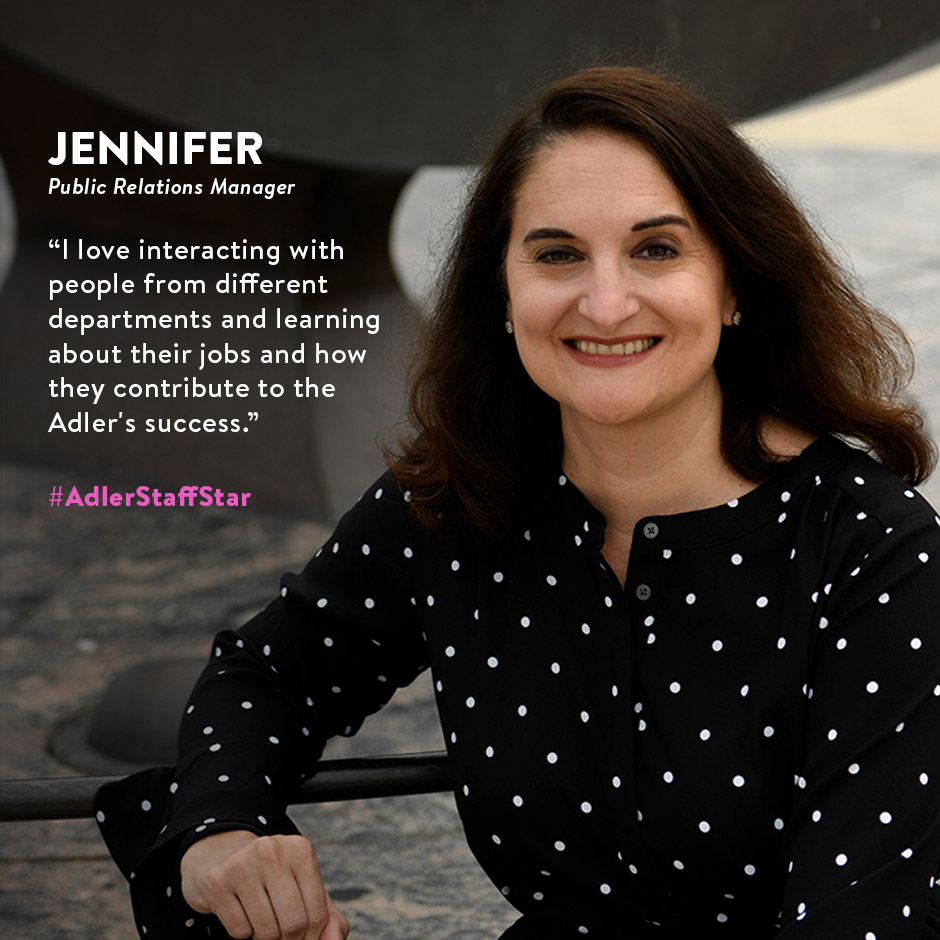 Jennifer H.
Senior Public Relations Manager
What do you enjoy the most about working at the Adler?
I love interacting with people from different departments and learning about their jobs and how they contribute to the Adler's success. The things I have learned from the Astronomy team alone blow my mind on a regular basis.
What is the most interesting thing you've learned about the Universe since working at the Adler?
You're making me pick JUST ONE thing? I think the fact that everyone we know and everyone anyone has EVER known all inhabit this tiny little speck in a vast and infinite universe. It is absolutely astounding how much is out there that is still waiting to be discovered.
What does the Adler's mission mean to you?
Inspiring everyone, no matter their background or interest level, to learn more about the Universe so that they may see their own infinite possibilities.
What is your favorite Adler program or event?
Definitely, our public observing programs because I love seeing the expressions on guest's faces the first time they see the Universe through a telescope. Second would be Adler After Dark because it always reminds me how lucky I am to work at a place that I actually want to hang out at in my off hours too.
Name one fun fact about yourself!
I went to college to study fashion and studied abroad producing fashion shows for London Fashion Week. Even though I don't work in that industry anymore, fashion is still a huge passion of mine. In fact, my teenage daughter and I bond over going to second-hand stores and picking out the best outfits. Currently over half my wardrobe is from second-hand finds!