Adler Staff Star: Meet Neil!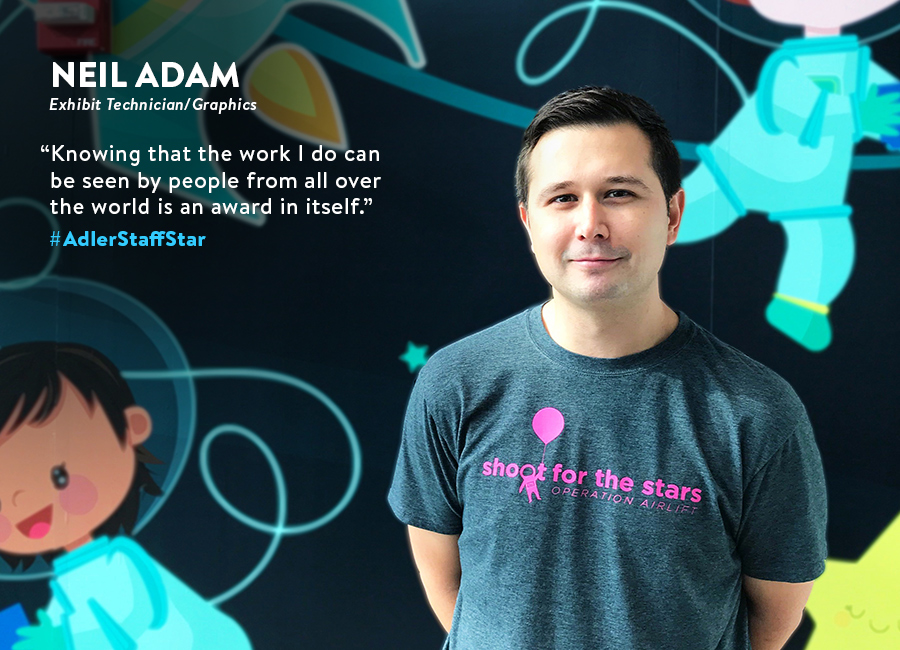 Neil Adam
Exhibit Technician/Graphics
What inspired you to be an Exhibits Technician?
10 years before coming to Adler, I worked at a sign shop. After hearing the Adler had an opening for someone with more of a graphics background, I was immediately interested. Knowing that the work I do could be seen by people from all over the world is an award in itself.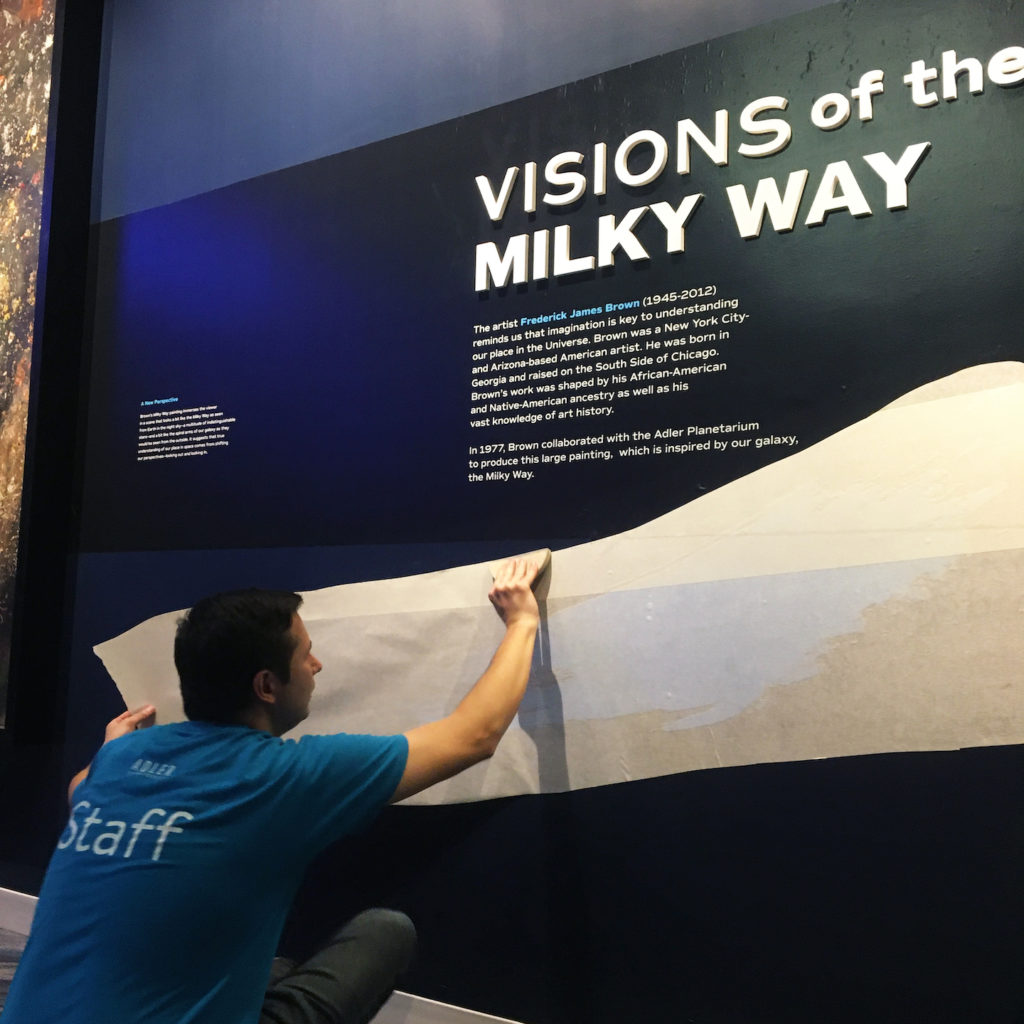 You've been extremely involved in building the Adler's newest exhibit, Chicago's Night Sky (opening November 2019). Can you give us an overview of what that process has been like for you?
Non-stop! There is a lot that goes on behind the scenes for graphics and a lot of prep work before anything can be installed.
Over the years, which exhibit has been your favorite to work on? Why?
It's a tie between the Fabric of the Universe art collaboration and the Apollo 11 wall in the south stairwell. With the Fabric of the Universe install I got to work with some very talented artists who trusted me in the handling of their Woven Cosmos, and it looked very cool at the end. In the Apollo 11 stairwell I installed a large graphic of the Saturn V rocket, my favorite rocket since I was a kid!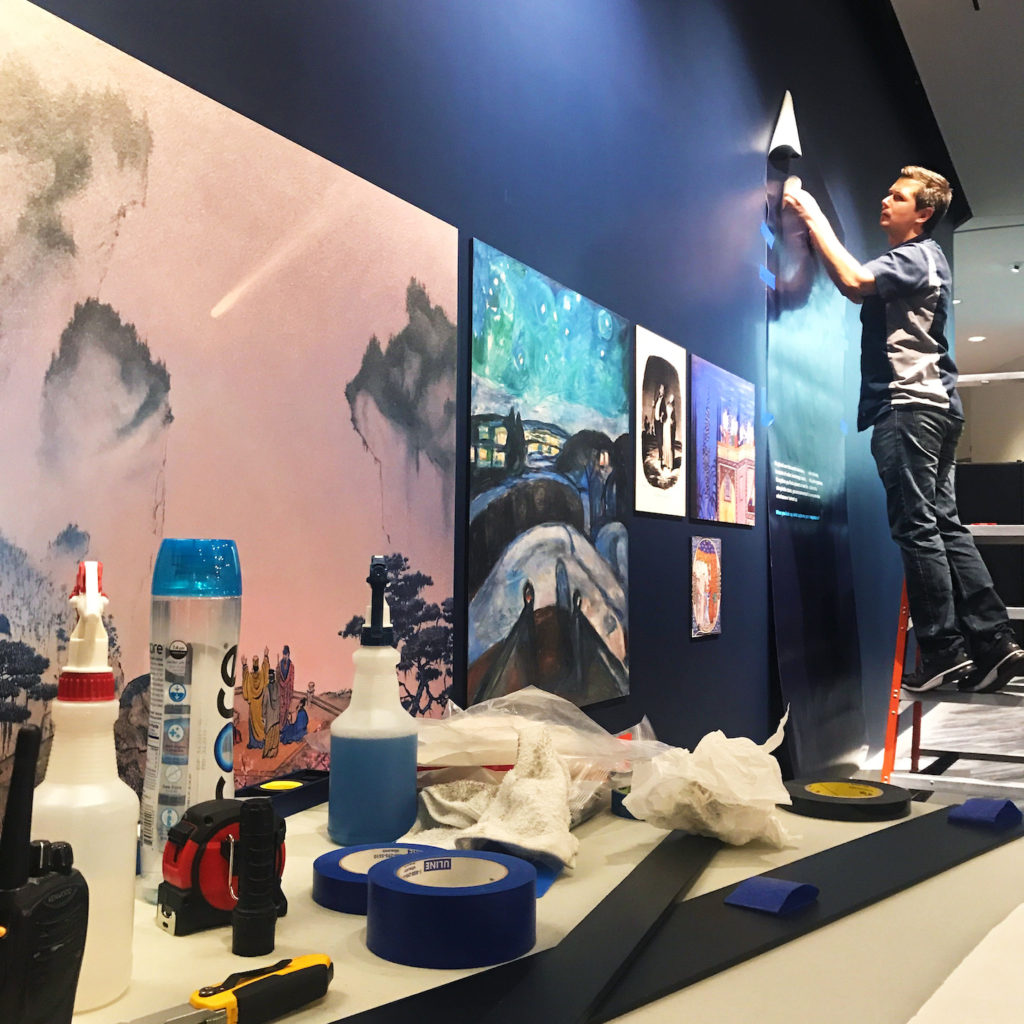 Why, in our opinion, is space freaking awesome?
We have something similar shown in our Cosmology gallery, but there are more stars in space than there are grains of sand on Earth. A simple perspective of just how much is out there!
Tell us a fun fact about yourself! 
I was in a band in high school called Eclipse.