Adler Staff Star: Meet Steve!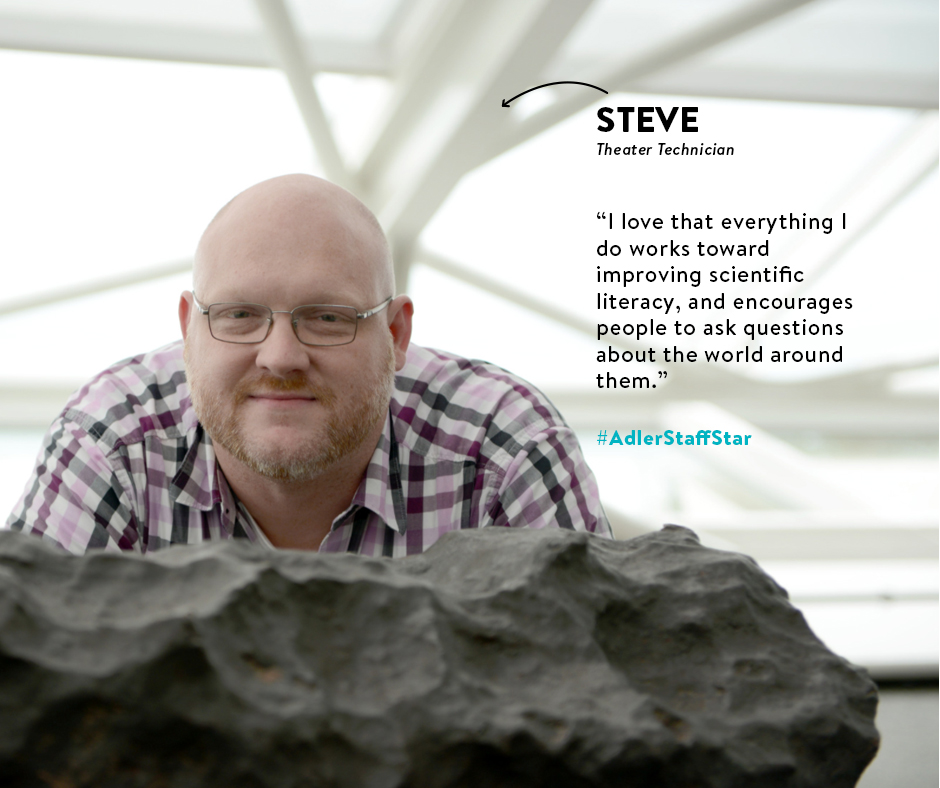 Steve B.
Theater Technician
What do you love about working at the Adler?
I love that everything I do works toward improving scientific literacy, and encourages people to ask questions about the world around them.
What is your favorite exhibition or sky show?
My favorite sky show is definitely Skywatch Live. I get to share the constellations with a theater full of other people, and hear about what they see!
Why, in your opinion, is space freaking awesome?
Space is freaking awesome when I think about the interconnectedness of systems–like Mars being without liquid water because of solar wind, or the orbits of exoplanets inducing wobbles in their stars.
What is your favorite Adler memory?
My favorite memory now is meeting all those amazing teachers and students in southern Illinois, during Galaxy Ride 2017!
Name one interesting fact about yourself!
I started a food and science blog called "The Hungry Physicist", that focuses on using food to explore how and why the Universe works.