AstroFan: Tale of the Drinking Gourd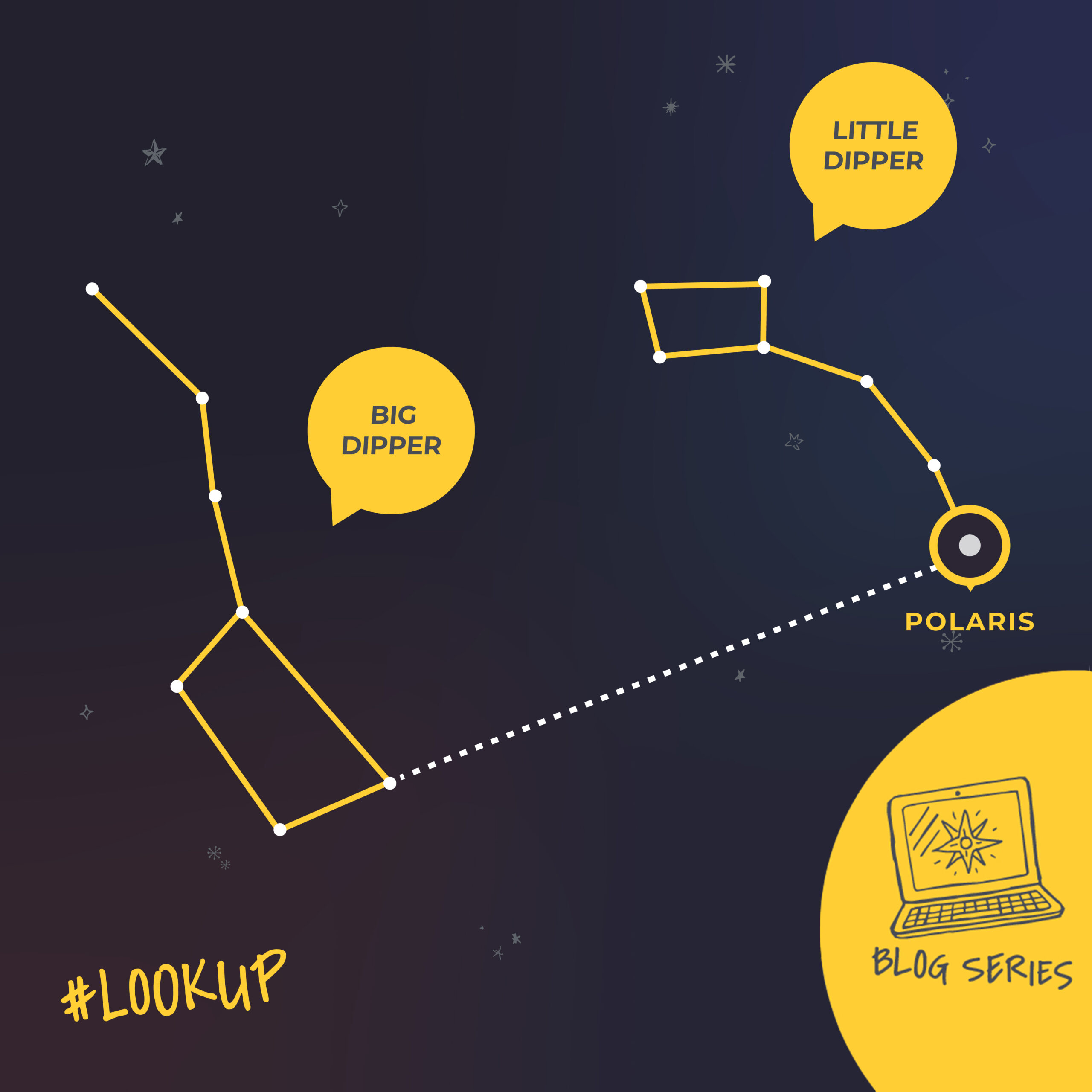 Arguably, one of the most well-known fixtures of our night sky is the Big Dipper. But did you know that this night-sky staple once served as a beacon to freedom here in America during the time of the Underground Railroad?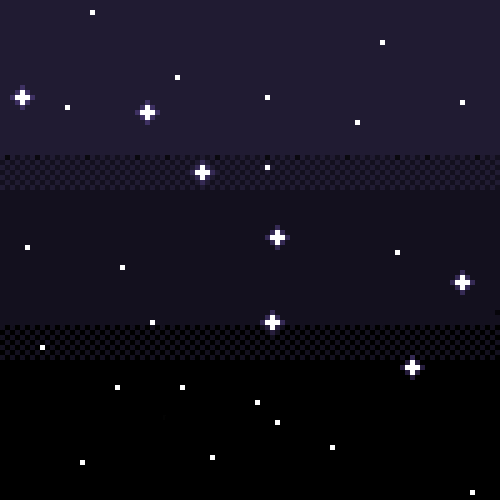 In the early-to-mid 19th century, countless American slaves used the Big Dipper⁠—aka the Drinking Gourd⁠—as a guide to finding the North Star in the night sky, which led them to the northern (freed) states. 
There's even a famous song—Follow the Drinkin' Gourd—that was allegedly created as a way to relay escape instructions. 
Check out the following excerpt and notice how it reads like it came from a GPS navigational:
"Follow the drinkin' gourd
Well the river bank makes a mighty good road
Dead trees will show you the way
Left foot, peg foot, travelin' on
Follow the drinkin' gourd"
Keep in mind that the education of slaves was often discouraged, leaving many unable to read or write. Being able to look towards the stars for directional guidance created a means in which slaves could overcome these unjust setbacks and still find their way to freedom.
More About The North Star
A common misconception is that the North Star is the brightest star in the night sky. This is incorrect. It is actually only around the 50th brightest!
Although it isn't the brightest, the North Star served as the perfect celestial guide for slaves because it remains in the same spot of the northern night sky all year long!
This made the North star a reliable way to know which direction was due north at all times.
Think of the northern sky as a clock with the North Star at the center. If you were to do a time lapse you would notice that all of the stars appear to rotate around it.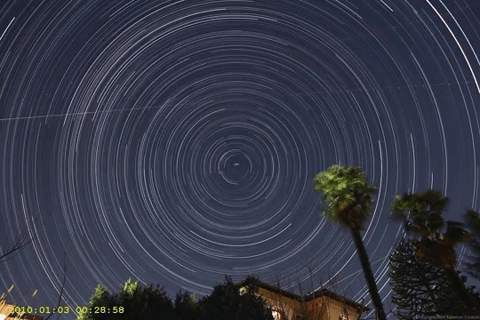 The perceived stillness of the North Star occurs because it aligns almost perfectly with Earth's north celestial pole!
Spotting The Drinking Gourd And The North Star
You too can use the Big Dipper (Drinking Gourd) to find the North Star (Polaris). 
Just follow the line of the outermost part of the Big Dipper until you find the tail end of the Little Dipper and voila, you'll find the North Star!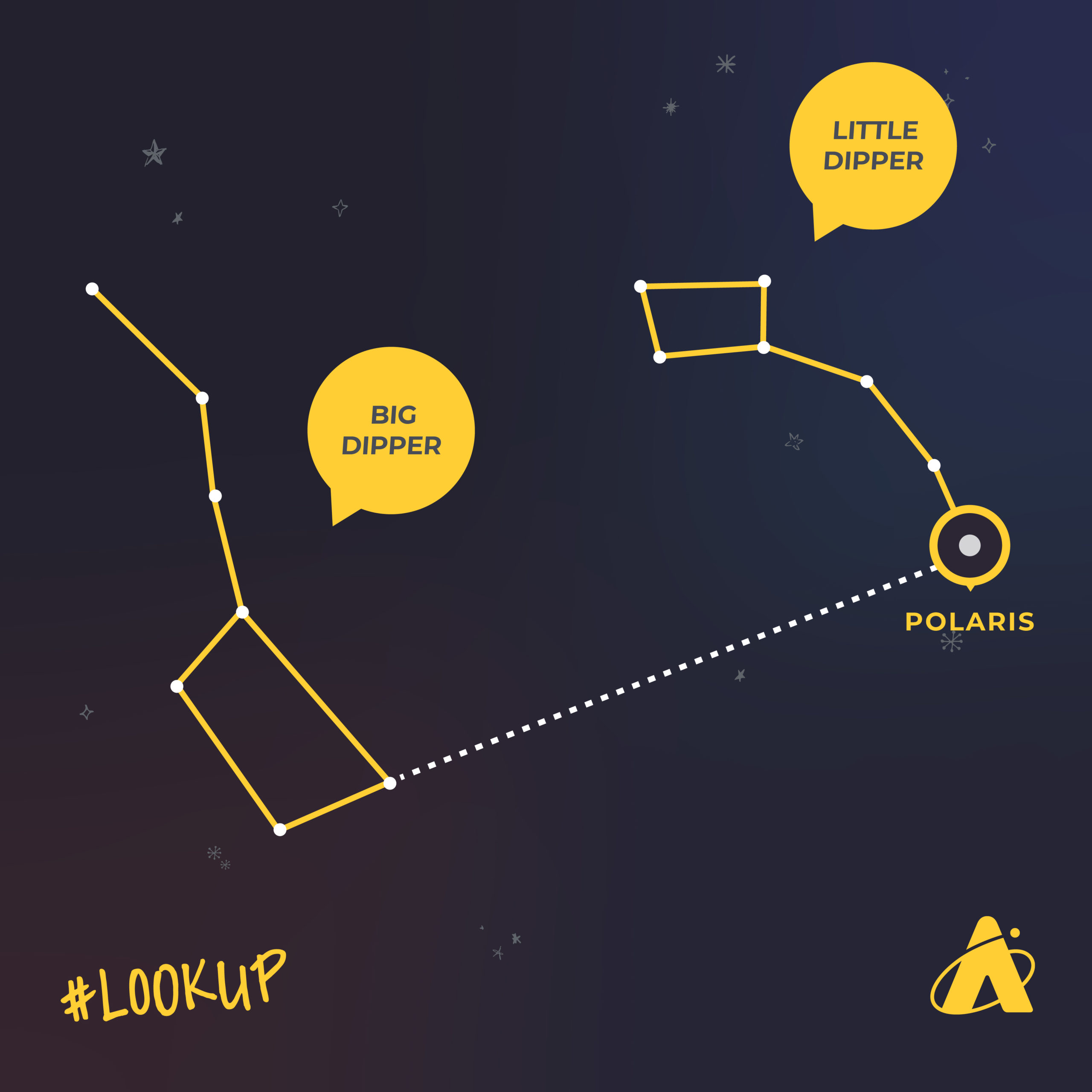 So, the next time you spot the Big Dipper, remember…
The act of looking up has not only inspired awe and wonder for generations of humans but has also served as an aid in navigating towards a better tomorrow.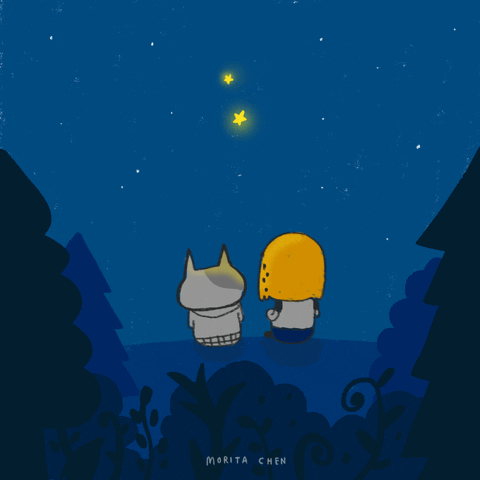 Stay tuned for more awesome space facts on the next AstroFan.
Thank you for reading!
—Bianca, a.k.a. AstroFan