Category:
Announcements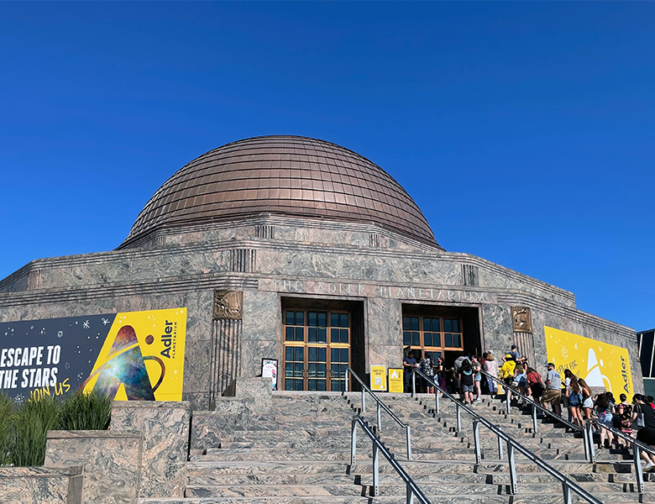 If you couldn't snag tickets for the races, you're probably still looking for a stellar way to celebrate Independence Day weekend. If so, then you're in luck, because the Adler Planetarium will be open to the public during the races, on July 1–2, 2023.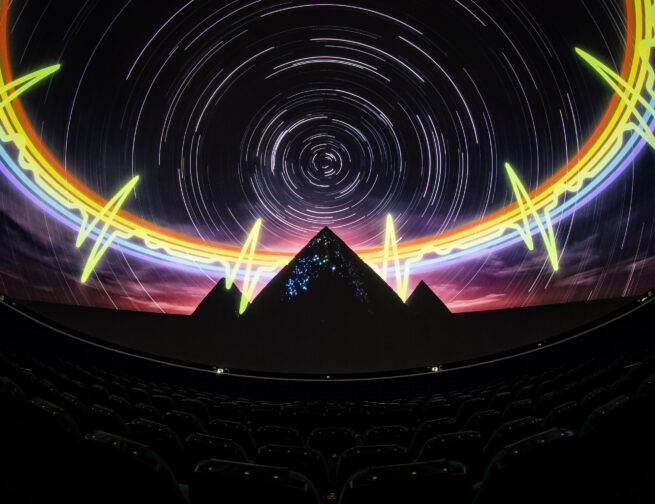 Header Image: A theater with seats that has a 360 degree screen and projected onto the screen is an image of a dark night sky with white star trials, a rainbow heartbeat pulse, and three pyramids. The Adler Planetarium is excited to announce it has licensed legendary rock band Pink Floyd's new fulldome planetarium show, […]
PURCHASE TICKETS
Your all-access pass to our universe!