DIY At Home: Your Night Sky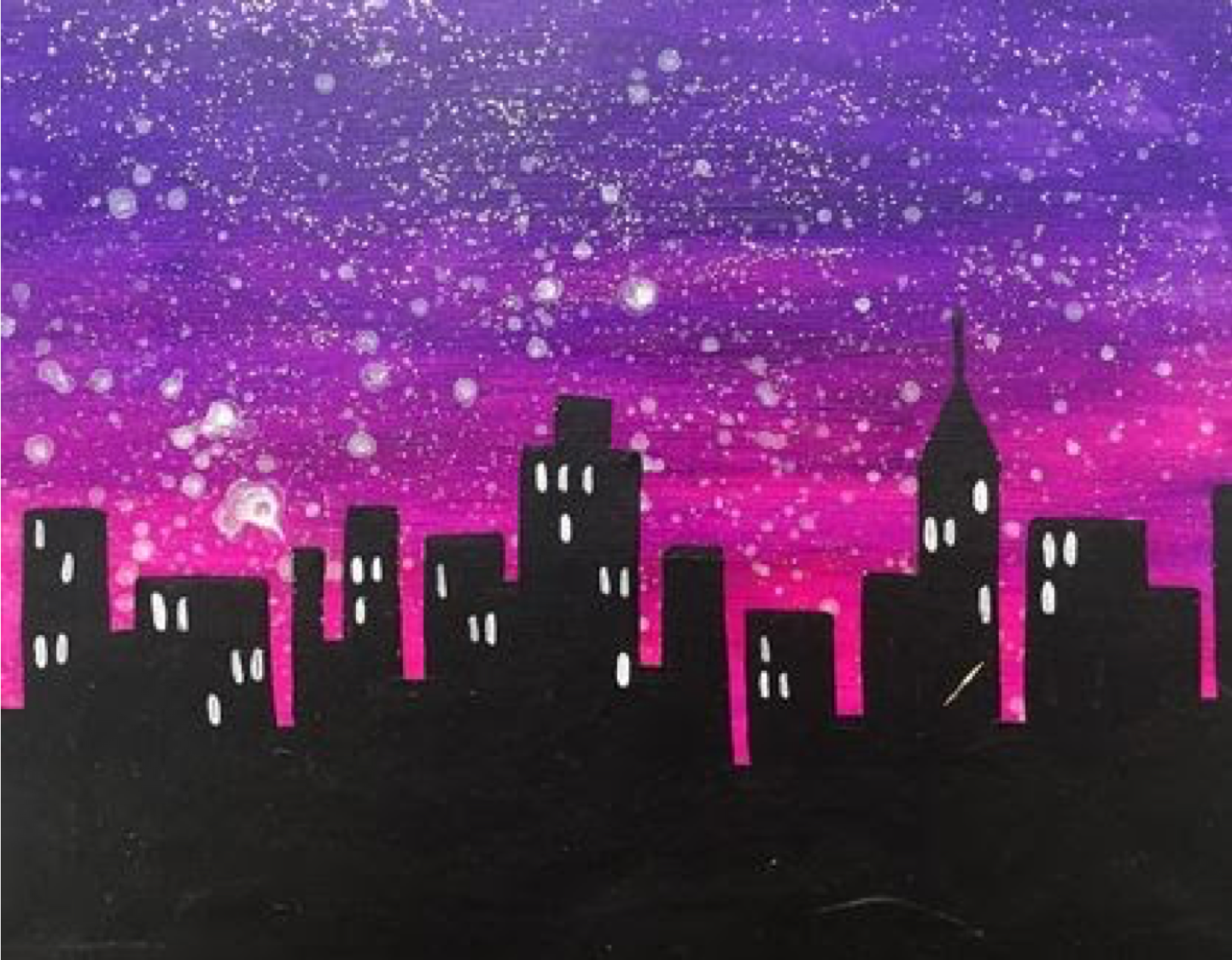 Header Photo: An example of a night sky creation from a guest in the Adler's Star Studio.
---
Even though it can be dark (or full of light pollution), the night sky can be a wondrous and mysterious place.
In this activity, we challenge you to #LookUp at the night sky and design a night scene inspired by your memory or your imagination. Where are you? Are you in the country? The city? Perhaps on another planet?
Once you have your scene in mind, use your creativity and your at-home materials to bring your night sky to life! This activity is recommended for kids ages 6+, but anybody can participate with parental supervision.
Getting Started
This activity is designed to work with supplies you already have at home! Here are some suggestions of materials that could be used:
Variety of paper (printing paper, construction paper, tissue paper, etc.)

Variety of markers, pens, pencils, and crayons

Glue and / or glue guns

Fabric

Magazines / newspaper

Scissors, rulers, and stencils

Chenille stems

Stamps and ink pads

Cotton balls
Creating Your Own Starry Night Scene
There is no right or wrong way to create your star story! Your artwork will reflect your own personal connection to the sky. Everyone's story will be unique to them and their experience.
To get started, imagine your night sky scene in your mind and use the materials you've collected around your home to recreate that scene. The scene could be in 2D, 3D, or could even be a poem!
We also suggest exploring with a mix of mediums. What happens when you mix colors? How can texture enhance an image? How do the materials inspire you?
Here are some night sky scenes created by visitors to the Adler's Star Studio for inspiration.
When You're Done
Encourage your family to share the story behind their artwork! Consider asking:
When did you see your night sky?

What about your night sky is important to you?

How did you decide what materials to create your night sky with?

What other ways could you interpret the night sky? 

Would it be something you could see, something you could hear, something you could touch, or a way to dance?
Share your creations with us! Snap a photo and tag @adlerplanet on Instagram, TikTok or Twitter for a chance to be featured on our social media channels. Watch our watercolor tutorial that walks you through how to paint your very own night sky constellation scene.