Historical Figures Obsessed With The Solar Eclipse Chase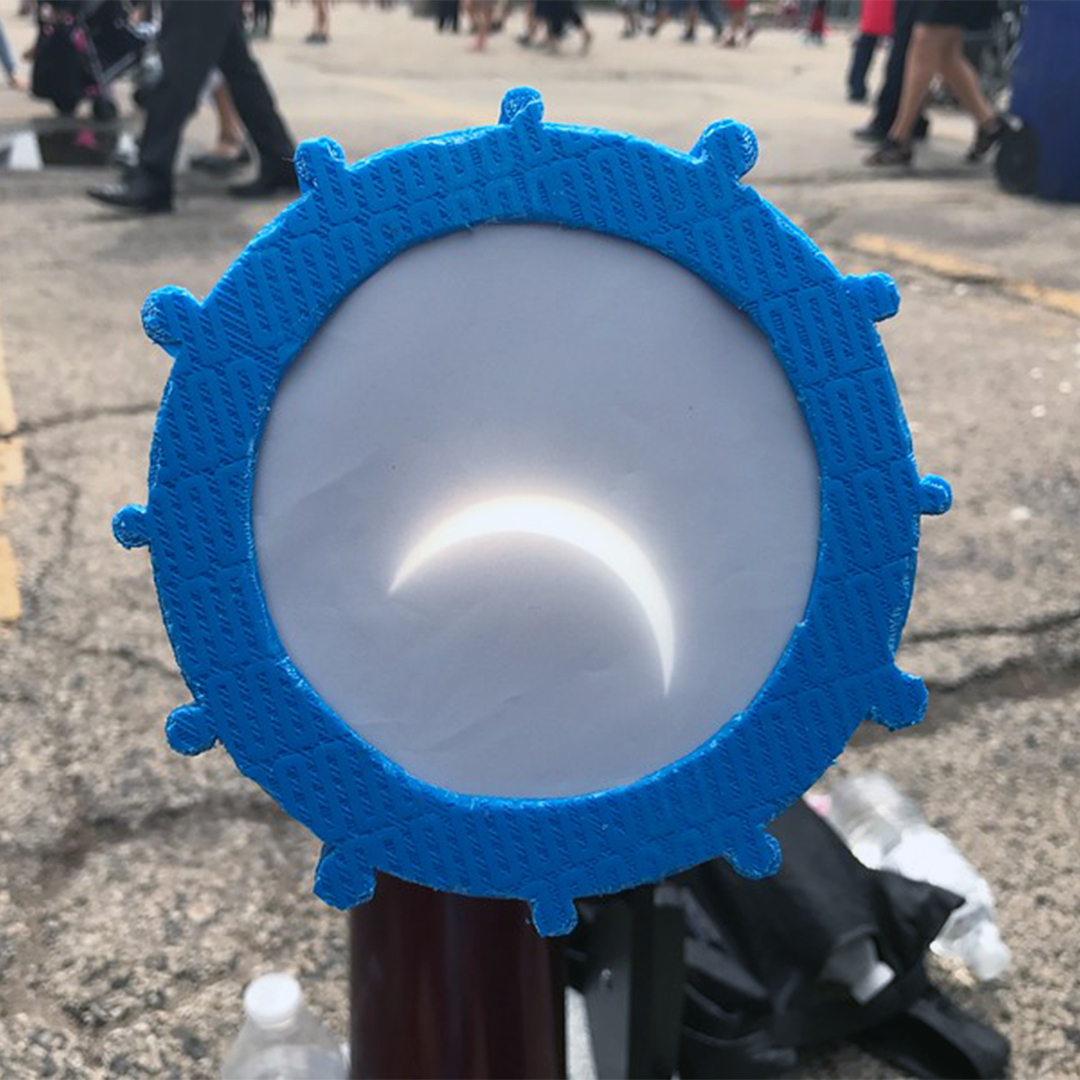 Header Image: The August 21, 2017 total solar eclipse shown through a telescope at the Adler Planetarium in Chicago, Illinois while the Sun is still partially covered.
Have you ever wondered what it would be like to stand in the shadow of the Moon? 
Throughout history, the awe of solar eclipses have captivated both astronomers and non-astronomers alike. Some even dedicated their lives to studying and chasing eclipses! Samuel Williams, Mabel Loomis Todd, and Norman Lockyer are just a few of the folks who lived for the thrill of a solar eclipse!
Samuel Williams
Colonial American astronomer and Harvard professor, Samuel Williams, led the first American eclipse expedition in 1780. Williams led an expedition to Penobscot Bay, Maine in an attempt to observe the total solar eclipse on October 27, 1780.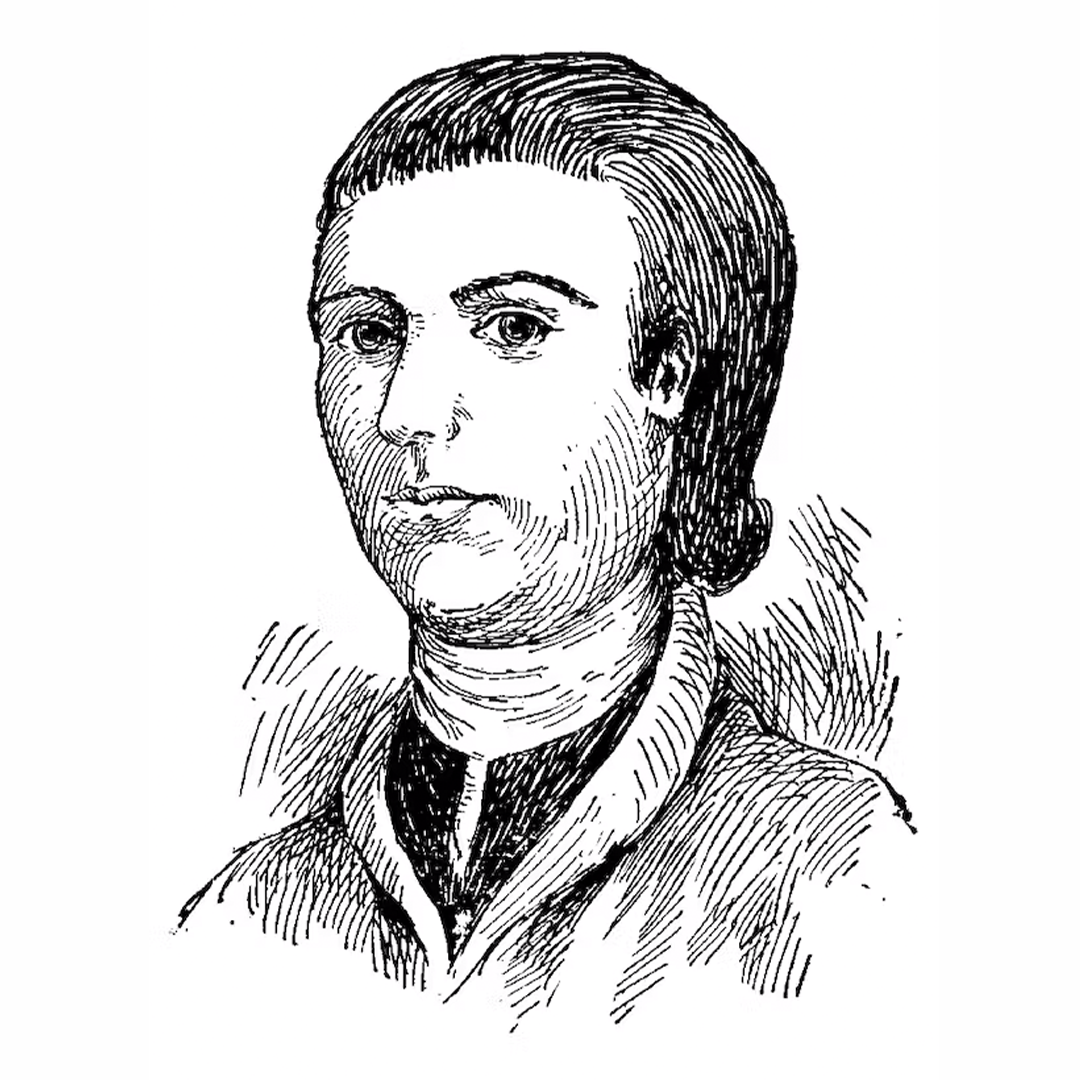 At the time, the Eastern Coast of the newly established United States of America was still rife with war. Penobscot Bay, where they believed totality would occur, was occupied by British forces. 
The American Academy of Arts and Sciences and the University at Cambridge realized that they couldn't let the opportunity to observe totality be missed due to political strife. The governments were able to find a moment of unity in the name of science and discovery, allowing Williams to continue his expedition beyond enemy lines.
Williams wrote in Memoirs of the American Academy of Arts and Sciences, "though involved in all the calamities and distresses of a severe war, the government discovered all the attention and readiness to promote the cause of science."
Unfortunately, his map was incorrect by a half-degree, meaning Williams never saw the Sun's corona in the total eclipse. However, he did discover something just as spectacular—a phenomenon now known as Baily's Beads!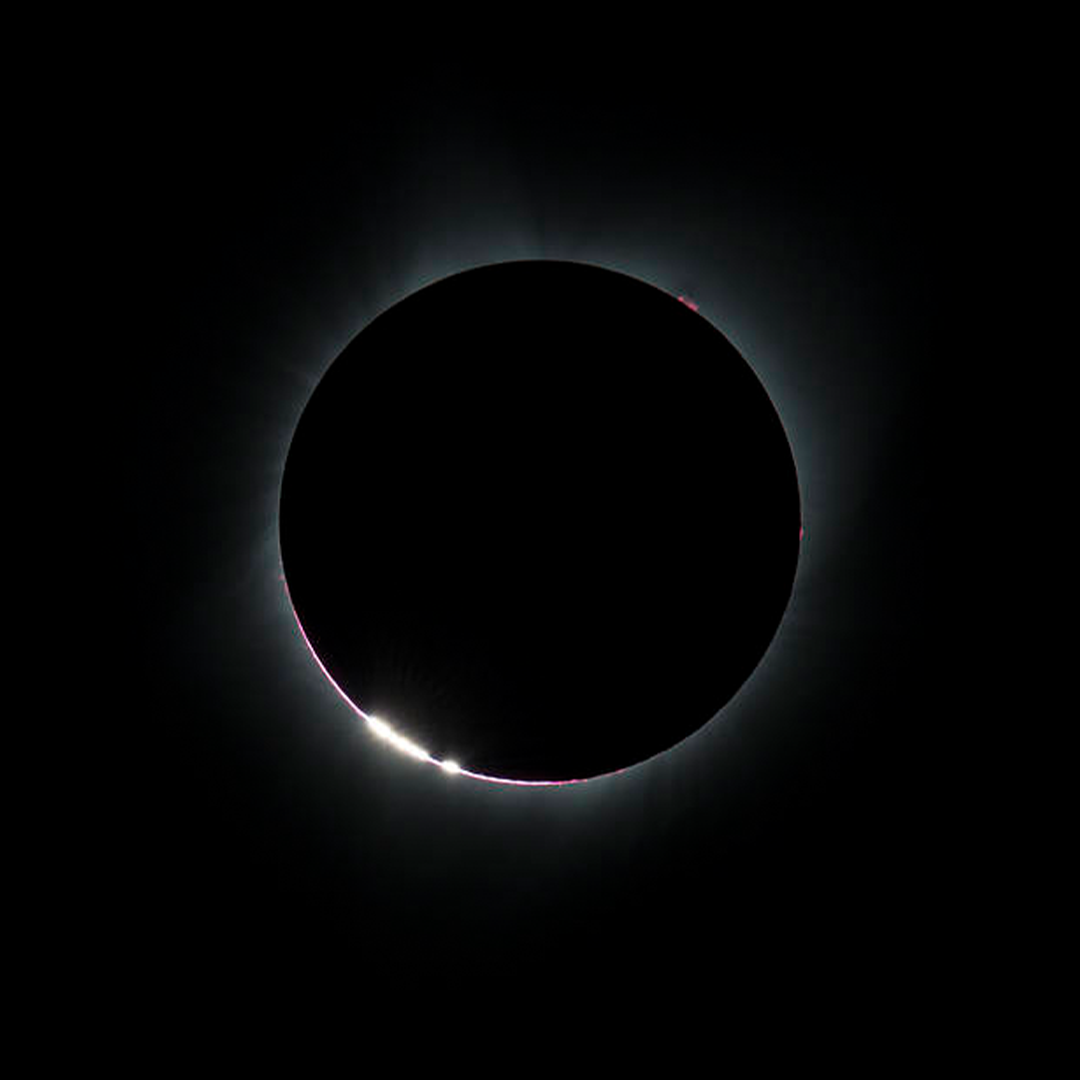 Mabel Loomis Todd
Mabel Loomis Todd is famous for many things, but it is less commonly-known that the American editor and writer was also an avid eclipse chaser.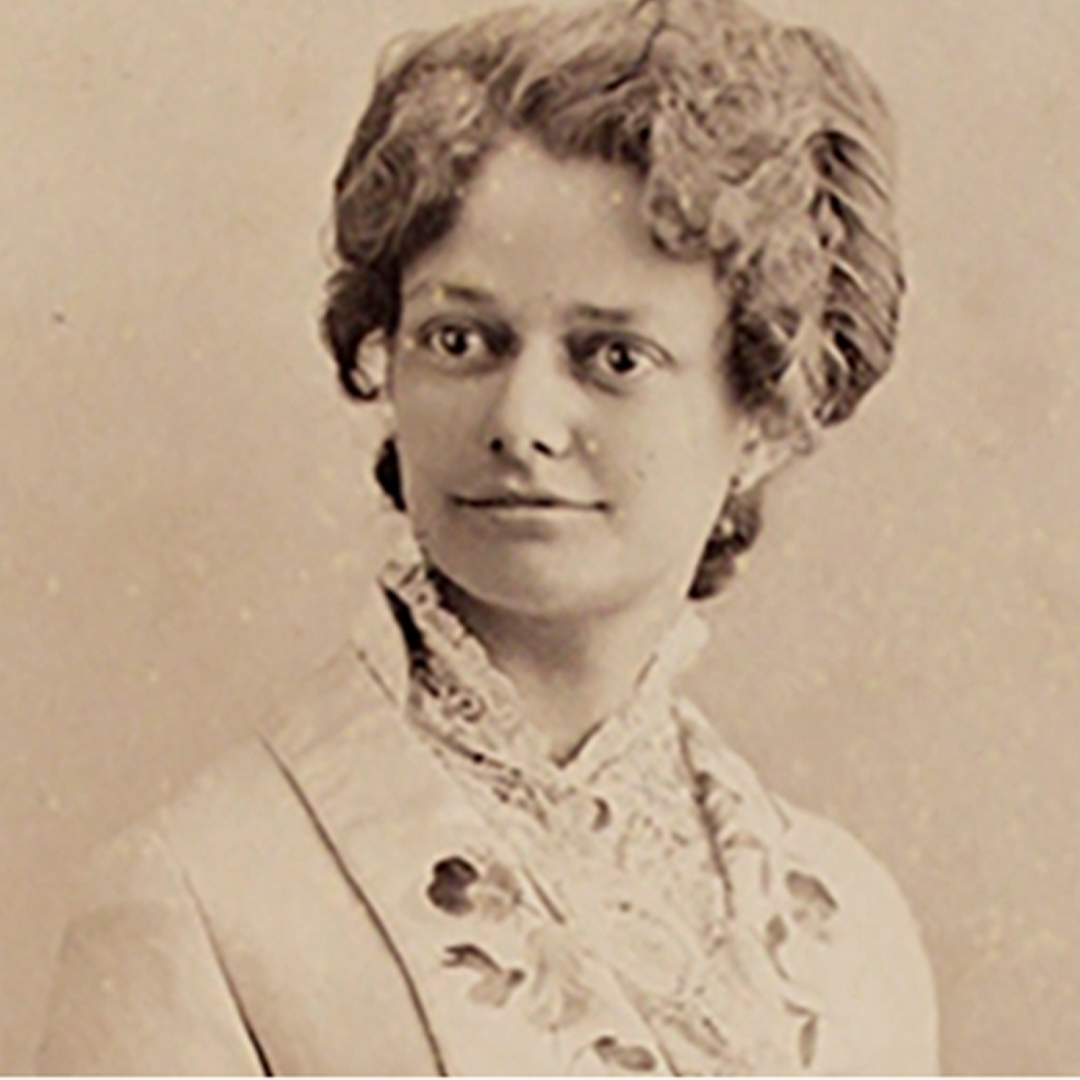 Married to David Peck Todd, an astronomy professor at Amherst College, Loomis Todd traveled from Amherst, Massachusetts to Japan to study the total solar eclipse on August 19, 1887. After this experience, she wrote, "I doubt if the effect of witnessing a total eclipse ever quite passes away. The impression is singularly vivid and quieting for days, and can never be wholly lost," in her book Total Eclipses Of The Sun.
Throughout this and her other book, Corona and Coronet, she highlights her journeys to observe the eclipses, as well as outlining the science behind solar eclipses and the Sun, documenting past eclipses and predicting future ones.
Similarly, Rebecca Joslin wrote a book recounting her experiences of traveling throughout the United States and abroad to see the total solar eclipses of 1905, 1914, and 1925.
Books like Loomis Todd's and Joslin's marked the growth of popular science in the 20th century. This sort of science writing was unusual at the time, especially created by women. These types of publications helped make astronomy, and science in general, more accessible to the general public.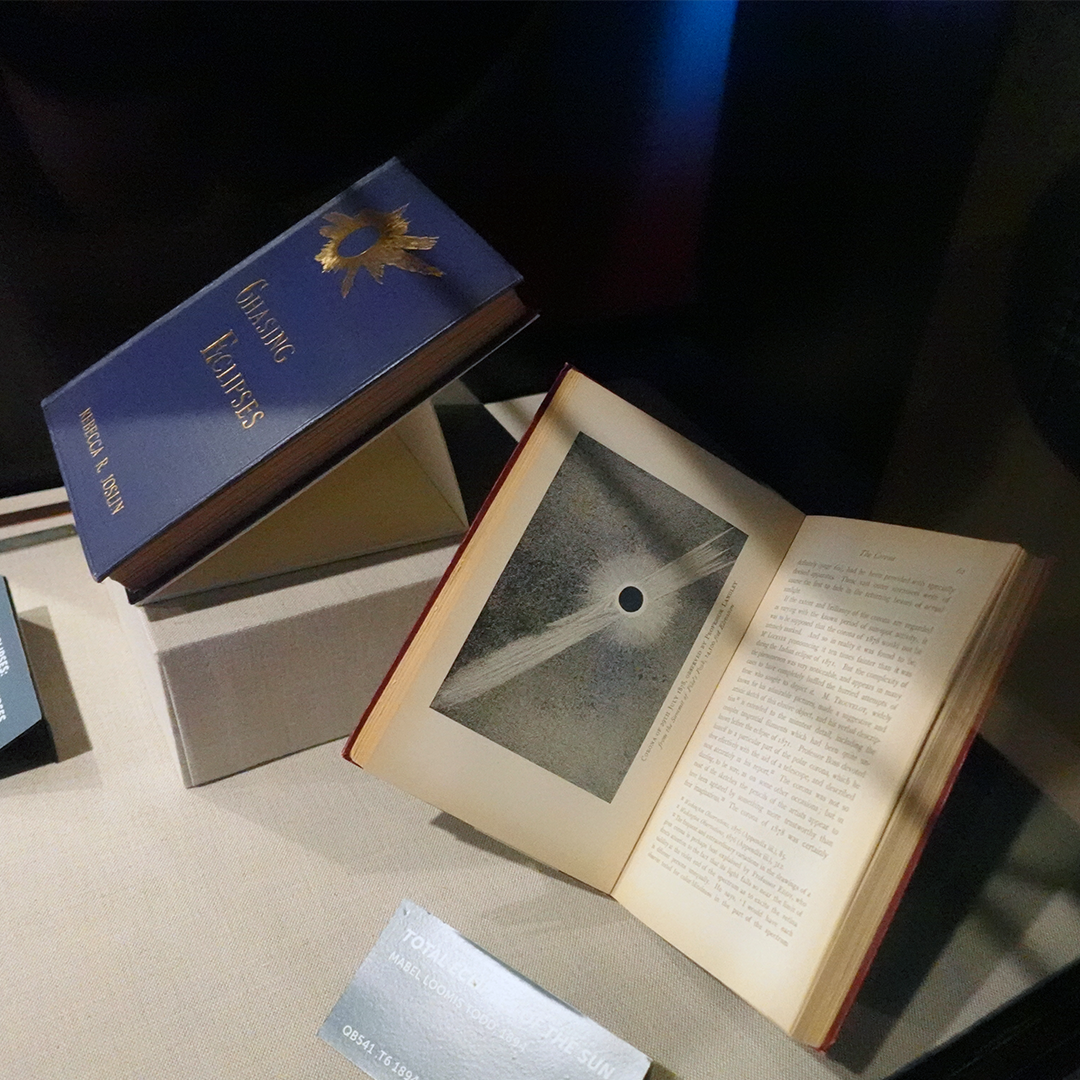 Norman Lockyer 
Norman Lockyer co-discovered helium, the second-most abundant element in the universe, with the help of eclipses and solar observing. After making his name in solar physics with this discovery, Lockyer became obsessed with chasing eclipses. Throughout his career, Lockyer led eight solar eclipse expeditions!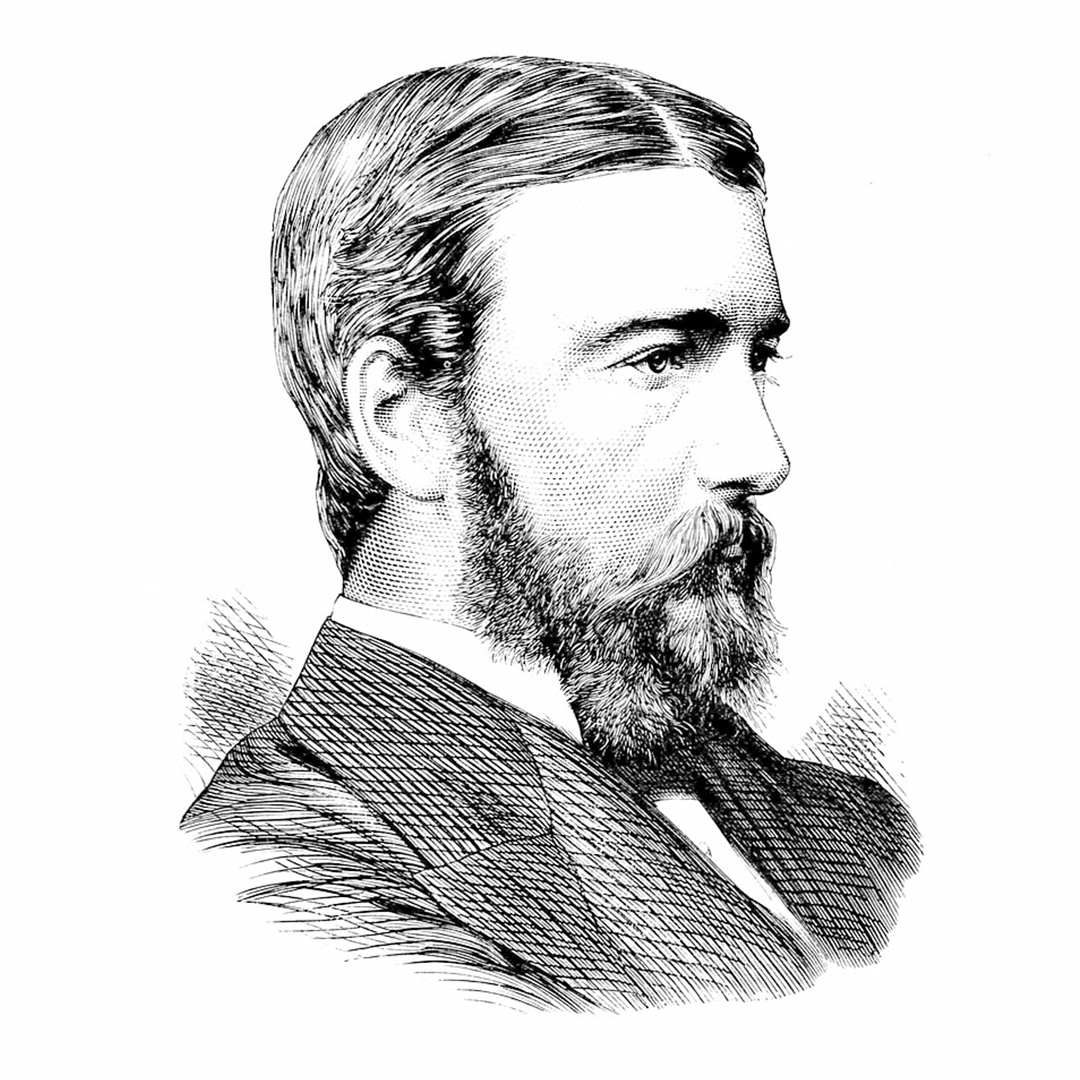 One of these expeditions was to see the 1870 eclipse in Sicily, which Lockyer refers to as the Mediterranean Eclipse. During this trip, Lockyer studied the Sun's corona—which is only visible to the naked eye during a total solar eclipse—contributing a considerable amount of new information on the Sun's atmosphere.
In his book, Contributions to Solar Physics, Lockyer highlights the stories and science of many eclipses, both that he saw first-hand, and studied from others' observations, helping spark interest in solar eclipses.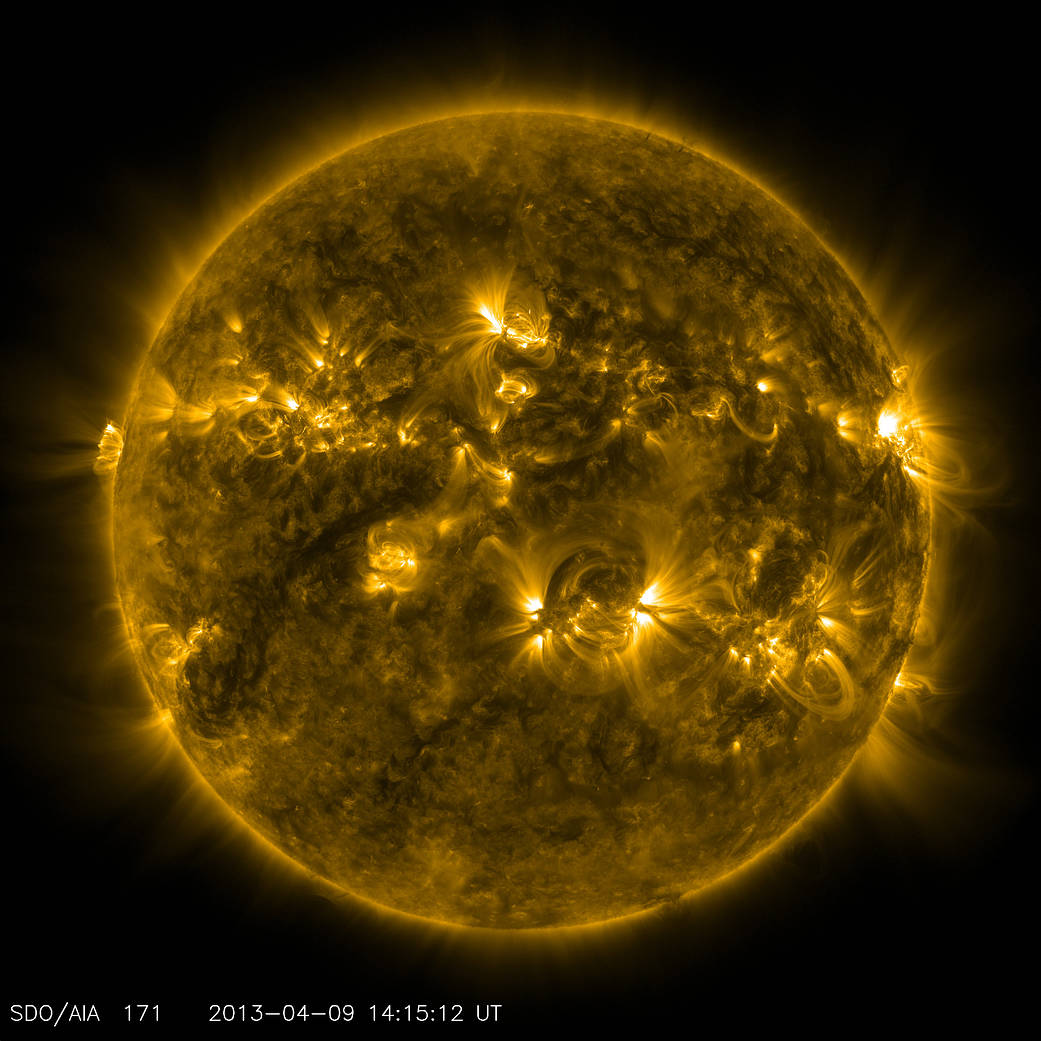 Still Chasing Totality?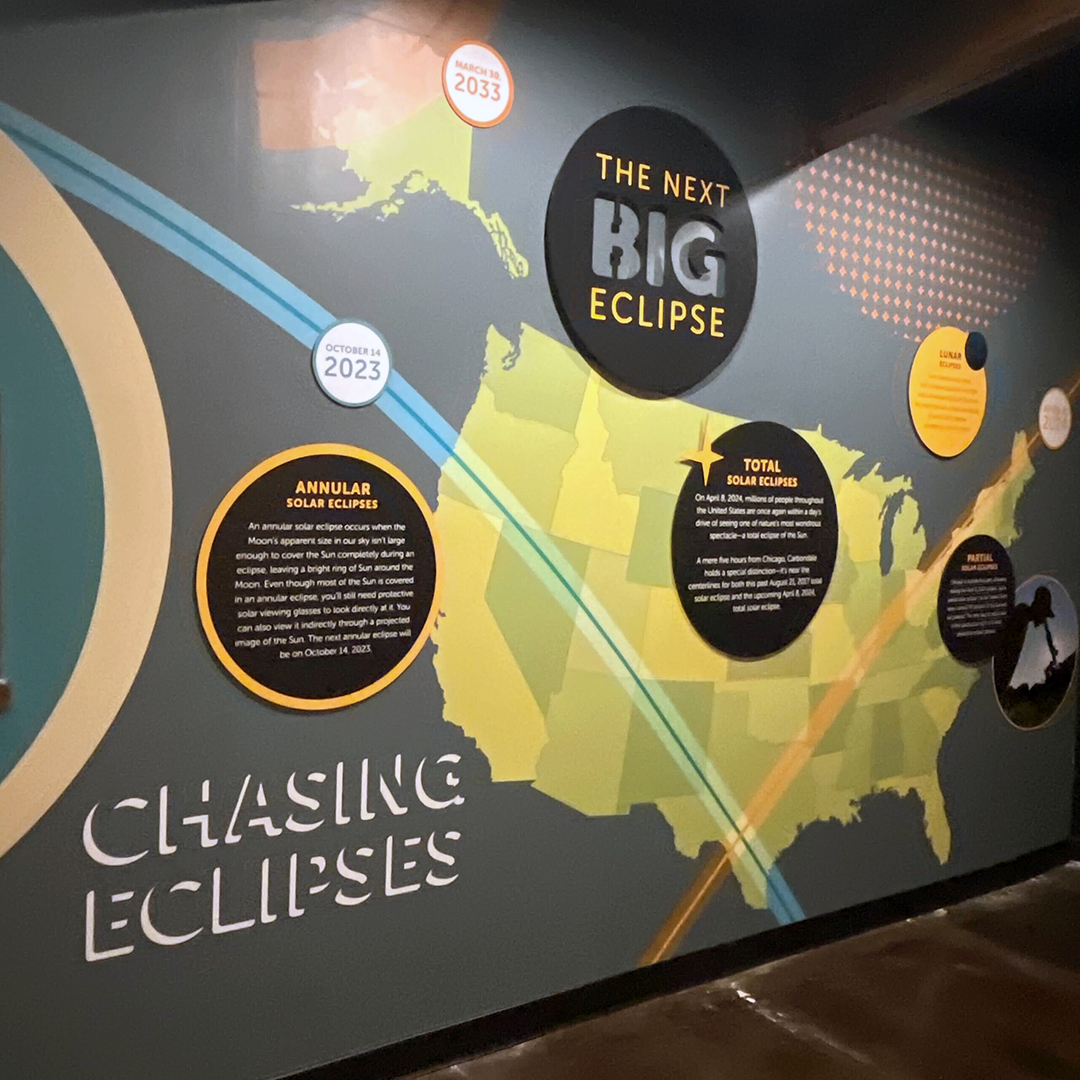 Whether you've stood in the Moon's shadow as often as Mabel Loomis Todd or are still chasing your first eclipse, prepare for the upcoming solar eclipses in our new temporary exhibit, Chasing Eclipses, at the Adler Planetarium.
In this exhibit, you'll discover how people—past and present—have predicted when and where to find totality, explore rare artifacts used for understanding solar eclipses, and prepare to chase down a solar eclipse for yourself. 
Get equipped to eclipse in our limited-time exhibit, Chasing Eclipses! Tickets available now.

Check out our Eclipses Across Illinois page for everything you need to know to get ready for the October 14, 2023 and April 8, 2024 solar eclipses!
Learn From Our Astronomy Educators
Can't see the fall solar eclipse from your location? No worries! Join us on October 14, 2023 to watch the solar eclipse live through our solar telescope—weather permitting—as we experience a partial solar eclipse in Chicago. Our Sky Observers Hangout astronomy educators will guide you through how this celestial alignment occurs, what makes this an annular eclipse, and offer some tips on how you can view the eclipse as it happens!