Tag:
climate change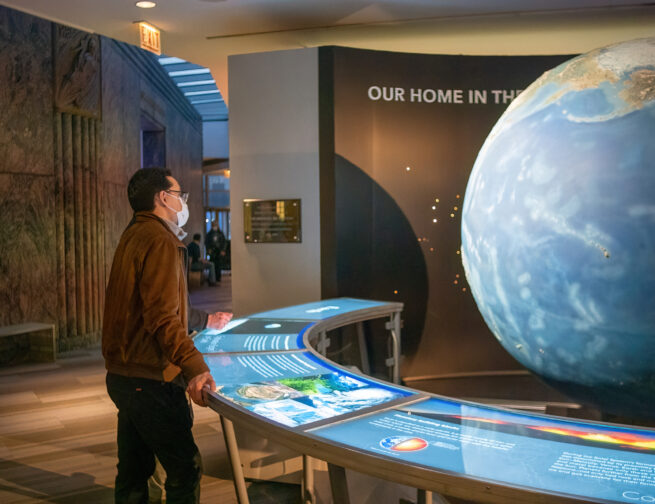 Header Image: Rotating Earth model seen in the Adler Planetarium's Our Solar System exhibit. March 2022. Every planet in our solar system has its charms. Jupiter's a great one if you're into enormously destructive storms that have been raging for hundreds of years. Saturn has those pretty rings. But if you enjoy breathing, eating, and […]
Header Image: NASA's Armstrong Flight Research Center hosted a NASA Social at BLDG 703 in Palmdale, California. Over 90 attendees toured the aircraft inside the hangar as they learned about the five airborne science expeditions targeting air, land, and sea. Image Credit: NASA As my tour group entered the gigantic airplane hangar at the Armstrong […]

Featured image: our beautiful Earth taken from the edge of space by our very own Far Horizons team & Adler Teens! As an astronomer who researches planets around other stars as well as the planets in our Solar System, I often get asked: "What's your favorite planet?" I think many people expect that I'll name […]
PURCHASE TICKETS
Your all-access pass to our universe!