Tag:
Equinox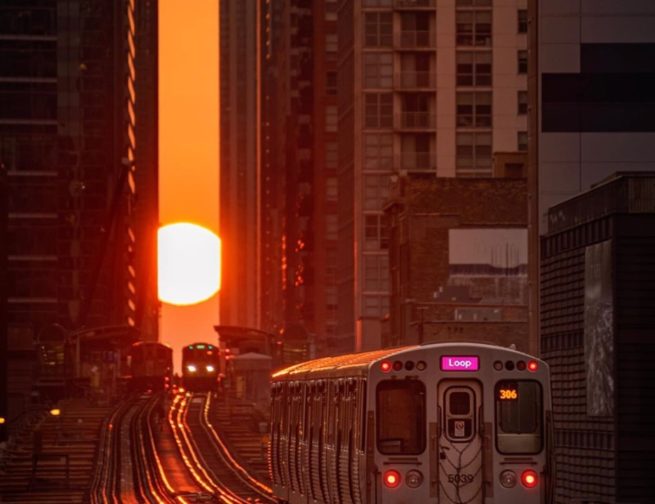 Header Image: The Sun sets during Chicagohenge as a CTA train in Chicago, Illinois travels towards it. Image Credit: @cdats It's a great month for planet viewing and observing the Earth-and-sky occurrence known as "Chicagohenge", in September 2020. Start your planet viewing during evening twilight by looking low in the southern skies to see the […]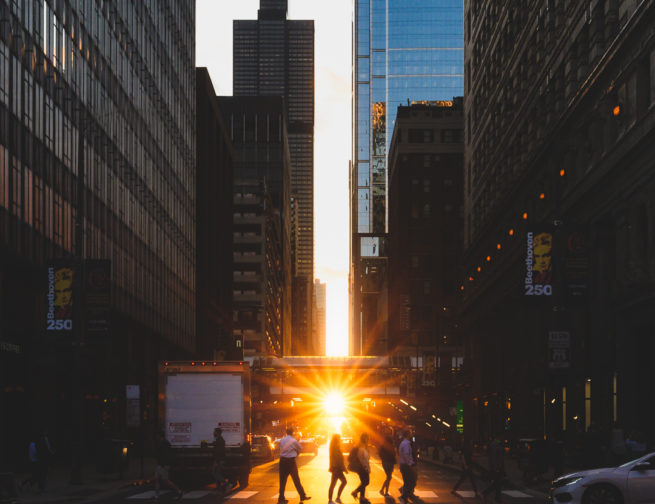 Header Image: Chicagohenge as seen from West Adams Street. Image Credit: Tim Hara Update: This blog is revised each year with updated dates of Chicagohenge and the equinoxes. Greetings fellow Chicagoans! It is almost that time of year when nature and architecture harmoniously come together to create the phenomenon known as Chicagohenge. For those who […]
PURCHASE TICKETS
Your all-access pass to our universe!