Tag:
exhibits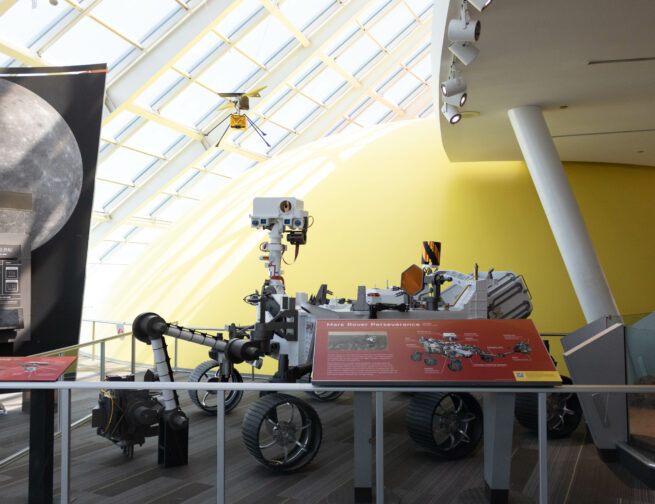 Image Header: NASA's Roving with Perseverance traveling exhibit in the Adler Planetarium's Our Solar System exhibit.  If you work at the Adler Planetarium, you'll be part of some pretty interesting things. But it's not every day that you get to be part of a new exhibit installation, especially one from NASA! There is so much […]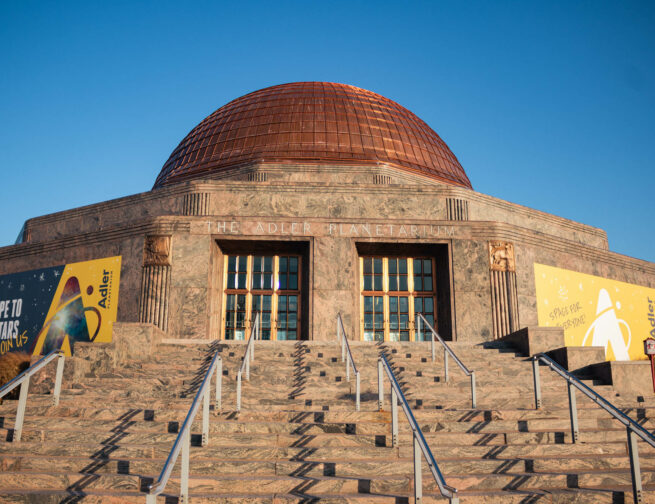 Header Image: Adler Planetarium December 2021. As the first planetarium in the Western Hemisphere (and one of the historic attractions located on Chicago's Museum Campus) we've got some pretty stellar exhibits you don't want to miss during your visit! Read on to check these experiences off your Chicago museum bucket list and learn some behind-the-scenes tidbits […]
PURCHASE TICKETS
Your all-access pass to our universe!