5 Things At The Adler Planetarium You Don't Want To Miss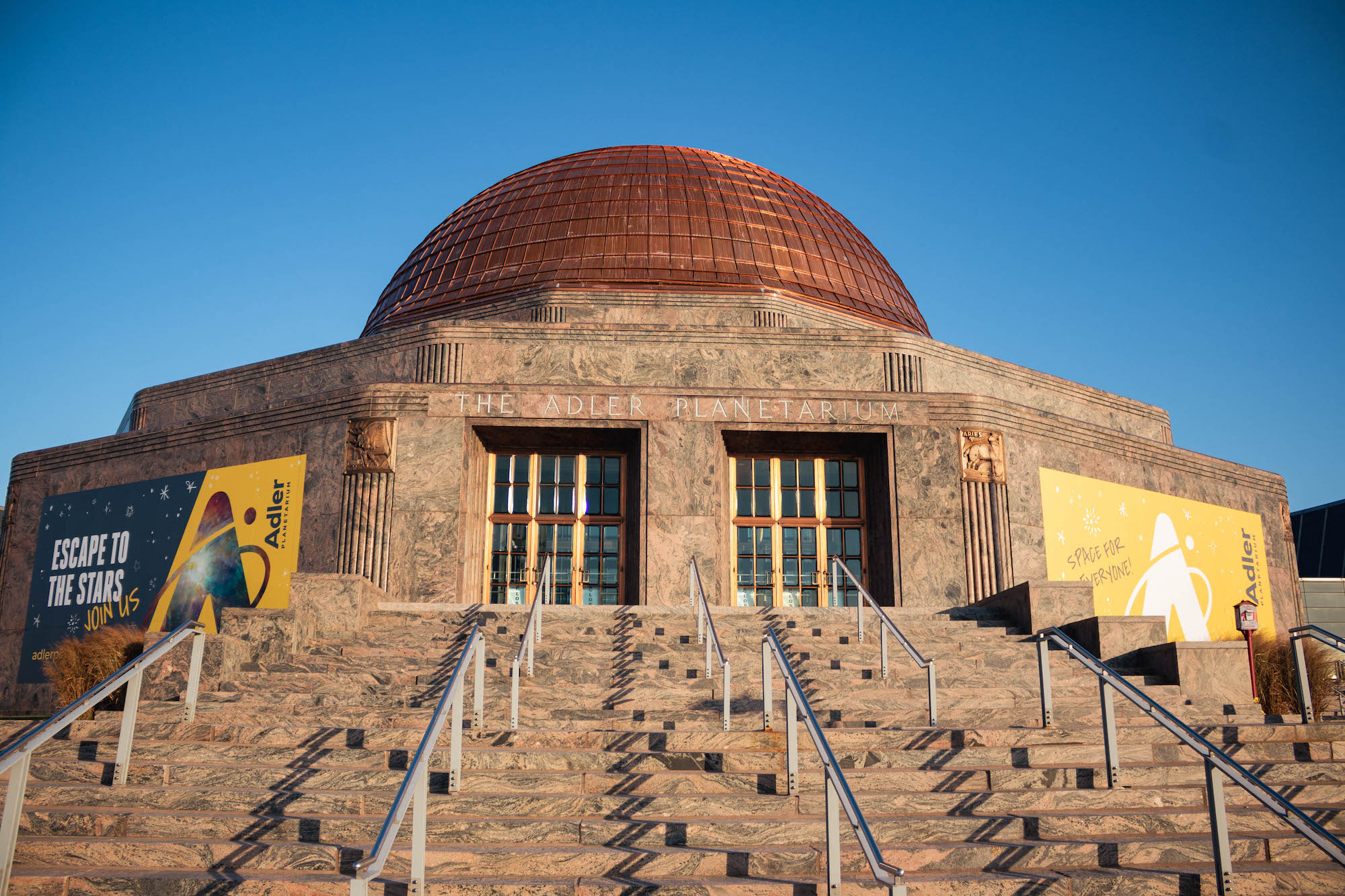 Header Image: Adler Planetarium December 2021.
As the first planetarium in the Western Hemisphere (and one of the historic attractions located on Chicago's Museum Campus) we've got some pretty stellar exhibits you don't want to miss during your visit! Read on to check these experiences off your Chicago museum bucket list and learn some behind-the-scenes tidbits along the way.
#1 Our Newest Exhibit: Chicago's Night Sky
Did you know in a dark sky, you can see about 4,500 stars with the naked eye, but in Chicago's sky, you can see only about 35? Debuting in 2019, this exhibit explores the wondrous human tradition of looking up through artwork and astronomical objects, while also showcasing the work Adler Teens have done to raise awareness about light pollution and protect our dark skies. Our historic Atwood Sphere—aka the oldest operating sky simulator in the world—is located in this exhibit, and gives you a look at Chicago's starry sky back in 1913.
#2 Sky Shows Under A Dome Theater
One of the coolest things about the Adler Planetarium is that we have not one, but two dome theaters! Fun fact: we were also the first planetarium in Chicago to open a dome theater back in the day. When you step inside a planetarium dome theater and take a seat, you become immersed in spectacular space visualizations that transport you across time and space. Imagine the Moon is a sky show that explores how the Moon has inspired human creativity, learning, and exploration ever since we have looked to the sky. Skywatch Live! turns down the city lights and cranks up the stars to show you the night sky over Chicago like you've never seen it before. Pluto is not our solar system's ninth planet, but might there be another planet lurking in the outer depths of our solar system? Watch the sky show Planet Nine to find out!
#3 Say Cheese and Take A Selfie
We love our solar system, you love learning about our solar system, so we have an entire exhibit dedicated to our celestial neighbors! When exploring Our Solar System, there are a couple of awesome selfie spots where you can take pictures with large models of Saturn, Jupiter, Neptune, and Uranus hanging from the ceiling. Don't forget to stop by the real meteorite from the Arizona desert and snap a picture with it. This summer, a 3-D model of the Mars Perseverance rover and helicopter Ingenuity will also be in this exhibit so you can take a selfie with our friend Percy!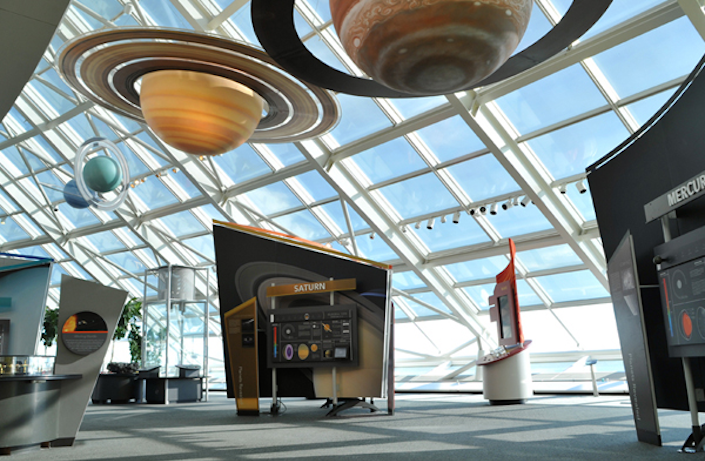 #4 Astronomical Objects Everywhere
The Adler has the best and most comprehensive sundial collection in all of North America, but we also have a ton of other collections objects too! You can learn about different cultures through these objects like astrolabes and celestial globes on display. We've also got a lot of space artwork featured throughout the museum. In Chicago's Night Sky there is a stellar piece of artwork by Frederick J. Brown titled, "Milky Way." This work of art weighs in at about 375lbs. To secure it to the wall we used a series of special hooks and 5 staff members to lift it up!
#5 City Views
There's lots to look at on the inside at the Adler, but what about the outside? We've been located on Chicago's lakeshore for almost 92 years, and the views of the city are unbelievable! Fun fact: there is a huge sundial out in front of the Adler. Have you seen it before?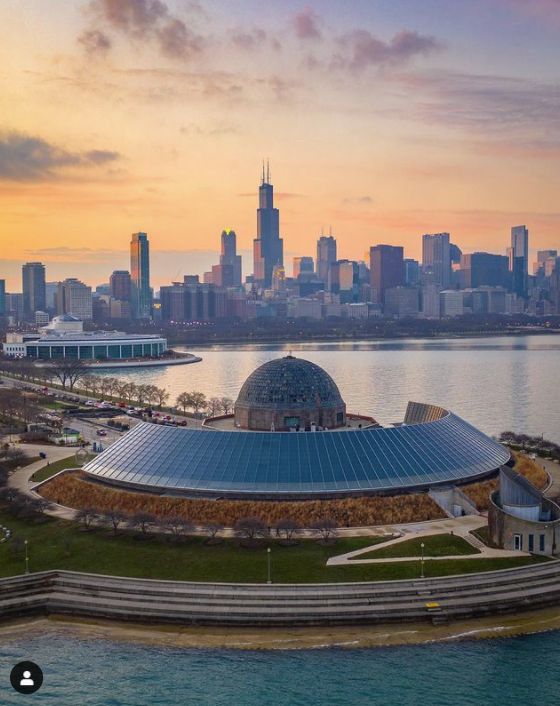 Image Caption: Sunset shot of the Adler Planetarium via a drone with the Chicago skyline in the background Image Credit: Drone Media Chicago
Choose Your Space Adventure—Get Tickets
The Adler Planetarium is ready for a safe reopening on March 4. Tickets for your next space adventure are on sale now!