Design an experiment and launch it into space!
Far Horizons has a mission: bringing real space exploration down to Earth and into the hands of students, volunteers, and the public. For over ten years, we have designed and built experiments with participants of all ages and sent them to the stratosphere aboard high-altitude balloons. We mentor, experiment, design, launch, and explore.
---
The Adler Planetarium is grateful to Bears Care and the Peggy and Steve Fossett Foundation for supporting Far Horizons.
Where We Started
Far Horizons started in 2006 as the brainchild of astronomers Geza Gyuk and Mark Hammergren. They were excited by the opportunity high-altitude balloon missions offered as a hands-on science and engineering experience. Over the next ten years, the team grew and has since launched approximately 100 stratospheric missions with hundreds of experiments on board. Experiments are designed and built by students, volunteers, and researchers. What started as an interesting exploration by two Adler astronomers has grown to engage hundreds of students, volunteers and participants every year in over a dozen programs.
Where We're Going
The original dream of Far Horizons was to use high-altitude balloon missions as a test bed for designing, building, and launching our own orbital satellites. The knowledge and experience from ten years of high-altitude missions has lead to our first CubeSat mission proposal. Far Horizons submitted a proposal to the 2015 NASA ELaNa (Educational Launch of Nanosatellites) program. Work has already begun and we're looking for interested students and volunteers to join the team to make this dream a reality.
Fly With Us!
Do you want to follow our high-altitude balloon flights live? Check out our upcoming flight schedule. Most flights launch between 11:00 am and noon. A typical flight takes about two hours. To follow live, go to aprs.fi and enter KC9LHW-11 or KC9LIG-11 in the "Track Callsign" box during the flight. By mousing over any of the points along the flight you can see the altitude, velocity and direction of our payload!
The Aquarius Project
Join in the hunt for a sunken meteorite!
The Aquarius Project is a teen-driven underwater ROV meteorite hunt led by scientists from the Adler Planetarium's Far Horizons program, and experts from the Shedd Aquarium, The Field Museum, and NASA.
Meet The Team
Geza Gyuk
Dr. Geza Gyuk founded Far Horizons in 2006 to provide students, volunteers, and Adler members with a chance to participate in hands-on space exploration. Passionate about working with students, he is trained as an astronomer and earned a PhD in physics from the University of Chicago.
Mark Hammergren
Dr. Mark Hammergren co-founded Far Horizons in 2006 and has run Astro-Science Workshop in conjunction with high-altitude balloon flights ever since. His primary research is in asteroids, comets, and NEOs (Near Earth Objects).
Ken Walczak
Ken Walczak is the Far Horizons Senior Manager. He helps keep Far Horizons running. That includes mentoring students, connecting Far Horizons with industry, and keeping the balloons running on time. He uses his experience in design, management, and a life-long passion for science for each Far Horizons mission.
Cynthia Tarr
Cynthia Tarr is the Far Horizons Program Specialist. She keeps the lab running, trains new participants, and maintains a database that tracks more than nine years of Far Horizons flights and experiments. She helps orient new participants and drafts the guides and references used on every flight. Over the past 1½ years she has helped to manage and support the FH program's efforts toward completing its first CubeSat mission.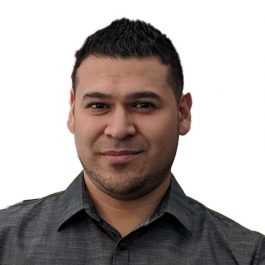 Jesus G. Garcia
Jesus is the Far Horizons Electronics System Design Engineer and Educator. He earned a B.S. in physics from Illinois Institute of Technology. Jesus supports the development of the scientific and engineering projects used for underwater and earth-space exploration. With his many years as a STEM educator, Jesus engages students, volunteers, and participants in science exploration through hands-on projects. He is particularly proud to be instrumental in the Adler's first space-orbital mission in 2019.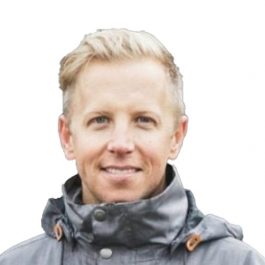 Chris Bresky
Chris is the Teen Programs Manager for Far Horizons. He helps connect teens across Chicago with the endless hands on science offered by Adler's Space Exploration Program. Whether it be helping students launch tardigrades to the edge of space, or inspiring them to dive into the depths of Lake Michigan in search of meteorites, Chris is passionate about finding creative, meaningful ways for teens to engage in science.