The Aquarius Project

Adler Teams Up With Museum Campus Partners and NASA to Hunt for Sunken Meteorite
On Monday, February 6, 2017, at approximately 1:30 am CST, a 600-pound meteorite streaked through the midwest sky and landed in Lake Michigan, around 10 miles off the coast of Sheboygan, Wisconsin.
Later that day, Adler astronomers began an email conversation regarding the news, including the possibility of retrieving fragments of the meteorite at the bottom of the lake using a robotic device.
While seemingly far-fetched, the thought sparked the interest of Chris Bresky, the Adler's Teen Programs Specialist, who couldn't shake the idea. Could something like this really work? The possibility was too good to pass up.
Introducing The Aquarius Project
About the Project
The Aquarius Project is a teen-driven underwater ROV meteorite hunt led by scientists from the Adler Planetarium's Far Horizons program, and experts from Shedd Aquarium, Field Museum, and NASA.
Podcast
When a meteor crashes in your backyard, you pick it up. When your backyard is a 22,000-square-mile Great Lake, you call your friends and improvise… follow along with us as the story unfolds in this six-episode podcast series! If you need more reasons to listen, read this first.
Listen to The Aquarius Project Podcast
Adler Astronomy Live
Adler staff and teens began the Aquarius Project with the hopes of retrieving fragments of this meteorite at the bottom of the lake. Now, years later, the team is working to analyze the contents they've recovered and even more questions keep bubbling to the surface. Join us to find out how the search is going and all the unexpected turns it has taken along the way!
Field Notes
Hear from the teens in their own voices as they document what it's like to participate in this incredibly unique journey.
Explore Field Notes
Online Interactive
Curious how scientists tracked the path of the infamous Aquarius Project meteorite into Lake Michigan? Now you, too, can track the asteroid's final orbit before entering Earth's atmosphere! Using your mouse or touch device, fly around our solar system, watch objects move over time, and see just how this wild and crazy journey called he Aquarius Project first began!
Test Out Our Interactive
Today Show Exclusive
Watch the exclusive Today Show feature of the Aquarius Project results!
Awards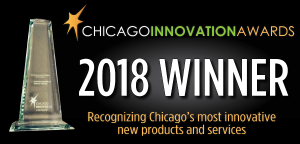 PURCHASE TICKETS
Your all-access pass to our universe!