Adler Space Tours
Welcome to the Adler Space Tours travel agency. We're your guide to the stars!
Feeling a little claustrophobic here on planet Earth? Ready for a summer vacation that will take you places literally no one has ever visited before? Adler Space Tours understands. There's never been a better time to escape to our universe!
Discover your planetary neighbors, explore mysterious worlds, and get ready for galactic adventures throughout space (and time).
Space may be infinite, but summer is not, so blast off with our exclusive vacation packages today. Your destination awaits!
Say "goodbye" to conventional travel and map out some memories.
Space is meant to be explored. With so many incredible sights, unusual attractions, and can't-miss stops along the way, you'll want to book your next trip before you've finished your first!
Adler Space Tours vacation packages include one featured adventure and suggested popular attractions.
Our summer vacation series has ended, but you can still explore our universe by revisiting our getaway destinations below!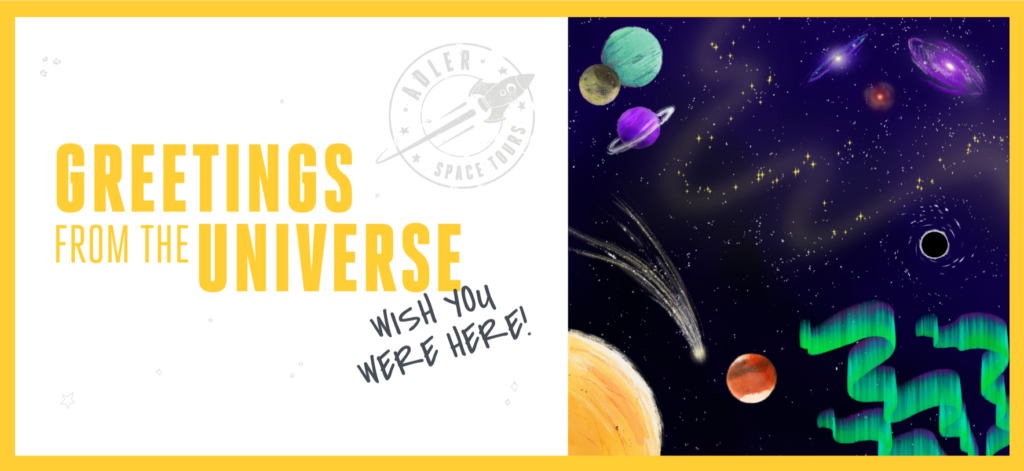 Featured Destinations
PURCHASE TICKETS
Your all-access pass to our universe!