Do Science this Summer with Adler Summer Camps!
Your campers won't ride any horses or capture any flags at the Adler, but they will have the whole Universe at their fingertips. With tools like telescopes, programmable robots, and high-altitude balloons—and new friends around every corner—Adler summer campers share adventures of cosmic proportions.
The Adler Planetarium offers a variety of unique summer day-camp experiences for campers entering preschool through 10th grade. Young space and technology enthusiasts can use their imaginations, get creative, and explore their Universe together just like scientists do.
Registration for the 2019 Summer Camp season has come to an end! We look forward to seeing you next year.
Please note that summer camp programming is repeated each session. Each type of camp will have the same curriculum each time it is offered. Registering for more than one session of the same camp program is not recommended. However, if your young child benefits from repetition, you are welcome to register for multiple sessions of the half-day Astro Camps.
Browse Camp Sessions By Age
Adler kids reach for the stars (and grow) with us!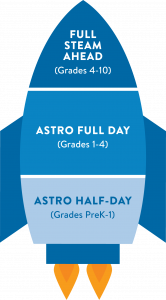 Adler camps and teen programs are designed to challenge, delight, and support children of all ages—and appeal to individual kids as their minds grow and change.
This year, a kindergartner loves to look up at the Moon. Next year, she may want to learn about the technology that made it possible for people to walk on it. A few years later, she'll be programming robots. And by the time she's in high school, she can design an astrophotography experiment, launch it into the stratosphere, and snap a space-based picture of a lunar eclipse.
Registration
Registration for the 2019 Summer Camp season has come to an end! We look forward to seeing you next year.
Scholarships
The scholarship application period has now ended.
Cancellation Fees and Refunds
Please be aware that once you submit your registration, there are no full refunds. Cancellations made until and including May 1 will incur a 10% cancellation fee. There will be no refund for cancellations made after May 1.
The Adler may cancel a camp due to low enrollment up to 72 hours before it is scheduled to meet. In these (rare) cases, full refunds will be issued to all registrants.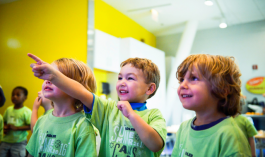 Questions?
Adler Camps Contact Information
Summer Worlds Tour Contact Information
Special thanks to