Adler Staff Celebrate Black American History and Future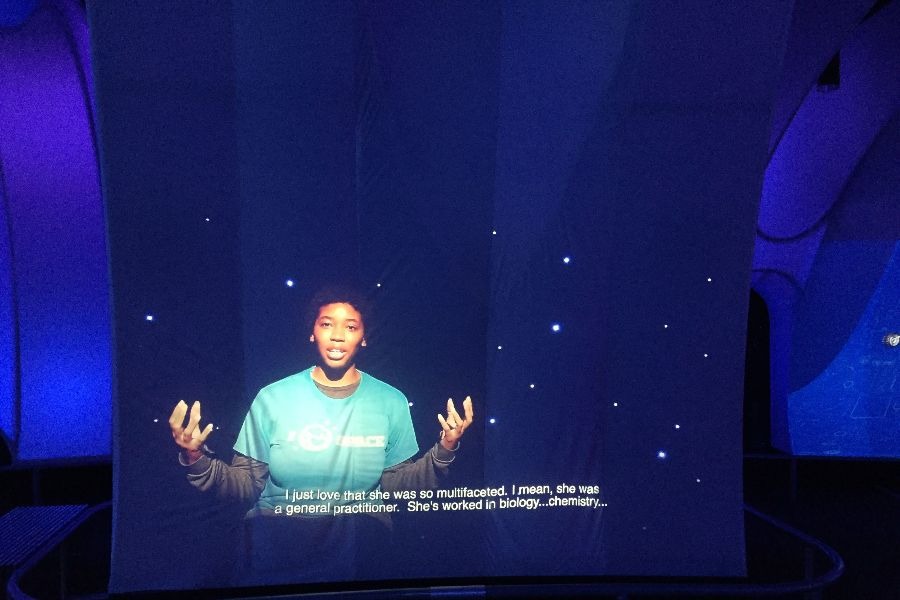 During the month of January, Adler staff members were invited to participate in a video project to talk about the importance of Black History Month. Sign-up sheets were circulated around the museum, and one by one, names appeared on the list. We were ready to talk about the following questions:
1. What does Black History Month mean to you?
2. Who are your Black heroes in space science?
When the time came, staff members made their way to the Adler's Johnson Family Star Theater, where the lights were adjusted to frame an empty chair positioned in front of the theater's starry backdrop. A video camera sat on a tripod facing the chair.
"This is a safe space! Take a seat whenever you're ready," said staff member Meredith Stepien encouragingly. Meredith had coordinated the sessions and went above and beyond to make participants feel comfortable, safe, and relaxed before they got on camera.
As people began to take the spotlight, the conversation grew and evolved. We are delighted to be able to share that conversation with you today!
This video will be played in the Adler's Welcome Gallery for the month of February in honor of Black History (and Future) Month. We will also be continuing the conversation at Adler After Dark: A Night in the Afrofuture, during Pop-Up Programs on President's Day, and all month long with new and exciting content around the museum. (And keep an eye on our Google Arts and Culture site for a special new online exhibition!)