Why The Adler Planetarium Will Only Ever Use The Initials JWST When Referencing The Most Powerful Space Telescope Ever Created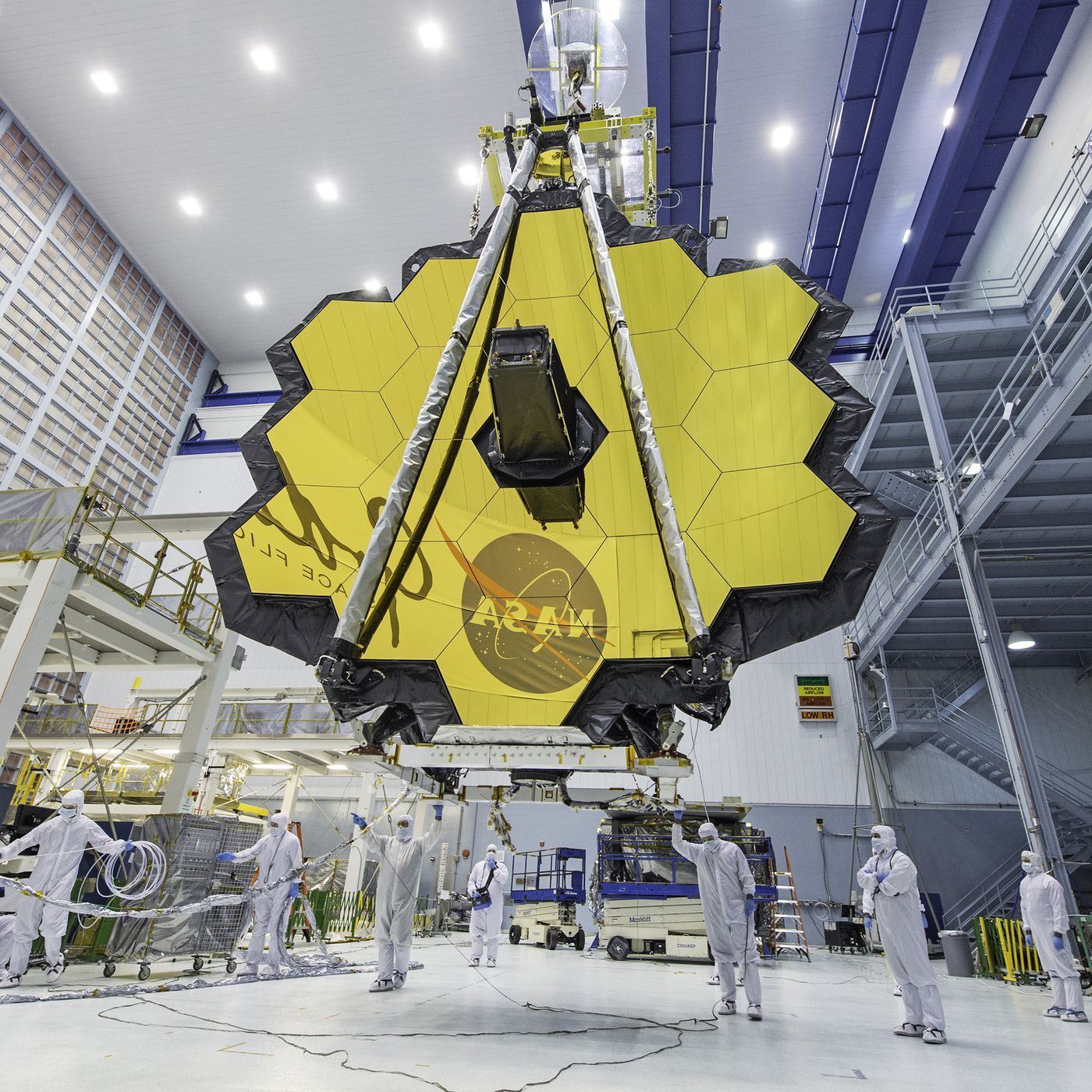 Header Image: The JWST is being lifted into a clean room at NASA's Goddard Space Flight Center before it was launched in December 2021. Image Credit: NASA/Desiree Stover
In July 2022, the first images from the JWST captivated people all over the world, including here at the Adler Planetarium. This massive, collaborative effort to explore the most distant parts of the universe (and our own distant past) is a stunning example of what we can achieve when people with different skills and backgrounds work together. As we await even more breathtaking images and discoveries from Earth's newest space telescope, we wanted to take a moment to explain why we refer to it only by its initials. 
The telescope's full name is the James Webb Space Telescope. It was named for James Webb, NASA's lead administrator during the 1950s and 60s. After the telescope name was chosen, a group of scientists—including former Adler astronomer Dr. Lucianne Walkowicz—wrote an op-ed illuminating the Webb administration's active participation in the exclusion of LGBTQIA+ people from NASA and started a petition to rename the telescope. 
Webb held a leadership role at NASA during a period of systematic harassment, intimidation, and investigation of NASA employees who were suspected of—and eventually fired for—belonging to the LGBTQIA+ community. These campaigns of discrimination were part of the Lavender Scare, a moral panic that swept the United States government during the Cold War. During this time, government officials asserted that "homosexuals" posed a national security risk and needed to be purged from official ranks.
The sciences have not always been welcoming, inclusive places. At the Adler, we are trying to change that. When we talk about making space for everyone, this is what we mean: We want all kinds of people to feel welcome in the scientific community and here at the museum with us. We also know that we need everyone to contribute their ideas and talents to the work of exploring our universe.
To learn more about the people who started the petition to change the name, Webb's involvement with the Lavender Scare, the incredible telescope at the center of this discussion, and how to take action, we recommend these resources as a starting point.
Behind the Name: James Webb Space Telescope Documentary
The James Webb Space Telescope Needs to Be Renamed
Landmark Webb telescope releases first science image — astronomers are in awe