Adler Staff Star: Meet Chris!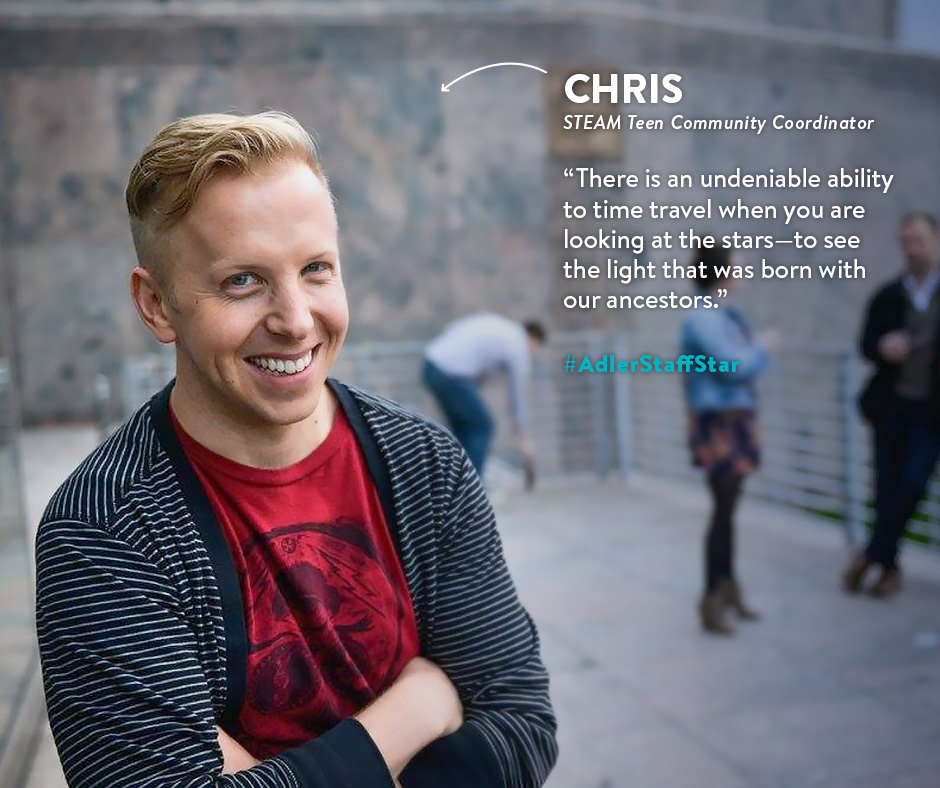 Editor's Note: Updated in May 2023 to reflect more current and updated information.
Chris B.
Former STEAM Teen Community Coordinator
What's your fondest Adler memory?
The first time I ever saw Jupiter and the Galilean Moons was through the Doane Observatory telescope…In that moment I felt as if I was connected to Galileo (who first discovered them). There is an undeniable ability to time travel when you are looking at the stars – to see the light that was born with our ancestors.
What is the most memorable thing you have done during your time at the Adler?
Working with Adler Astronomers, Gayle Ratliff, Alissa Bans and Lucianne Walkowicz to create an extraterrestrial mask engineering workshop at the Intuit Center for Outsider Art. We guided the engineering of aliens masks based on our knowledge of adaptation and astrobiology. Each guest was given the environment of their planet and they built an alien that could survive in that environment.
What goal do you have for the Adler in 2016?
To bring STEM education to underserved areas of Chicago and to infuse more creative arts into science education as to inspire the STEM curiosity of all learners.