Adler Staff Star: Meet Kate!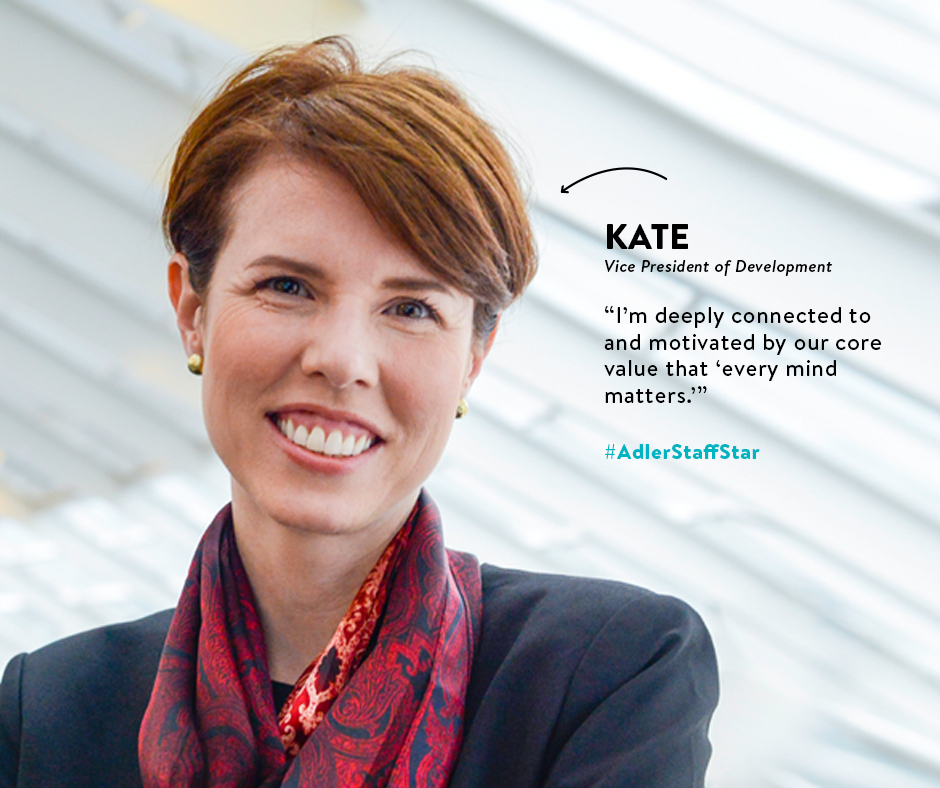 Editor's Note: Updated in May 2023 to reflect more current and updated information.
Kate Brueggemann
Former Vice President of Development
What do you enjoy most about working at the Adler?
I'm deeply connected and motivated by our core value of every mind matters. I most enjoy seeing our visitors engage with science in new and unexpected ways. When I see young people exploring the Community Design Lab or a family learning first-hand about gravitational waves with one of the astronomers, I am reminded that we are part of building connections outside our walls and developing a community of explorers.
What is your favorite exhibition or sky show?
That's a hard question! Destination Solar System is a great entry point for us novice astronomers. It's also my kids' favorite show! The character Jesse is a great avatar for the Adler experience, we're all learning this together and everyone is included in the journey of exploration.
What are your goals for the Adler in the next year?
This is an exciting time to be a part of the Adler, we've seen great successes in our community outreach programs like 'Scopes in the City and our local audience has grown thanks to our public program offerings and stellar marketing campaign, Space is Freaking Awesome. Now we're looking forward to where we want to be in 5, 10, 20 years and what kind of resources we need to achieve our dreams. My goal is to help the Adler reach for the stars.
Name one fun fact about yourself.
I love to cook, especially for my family and friends. My kids all have celiac disease, so I am experimenting with several new gluten-free recipes. Some have been hits, others just one-hit wonders.
What do you like to do outside of the Adler?
Right now, my family is enjoying exploring Chicago! We're especially enjoying the beautiful Chicago parks and beaches.