Chicago's Black Women in STEAM Series: Meet Sydney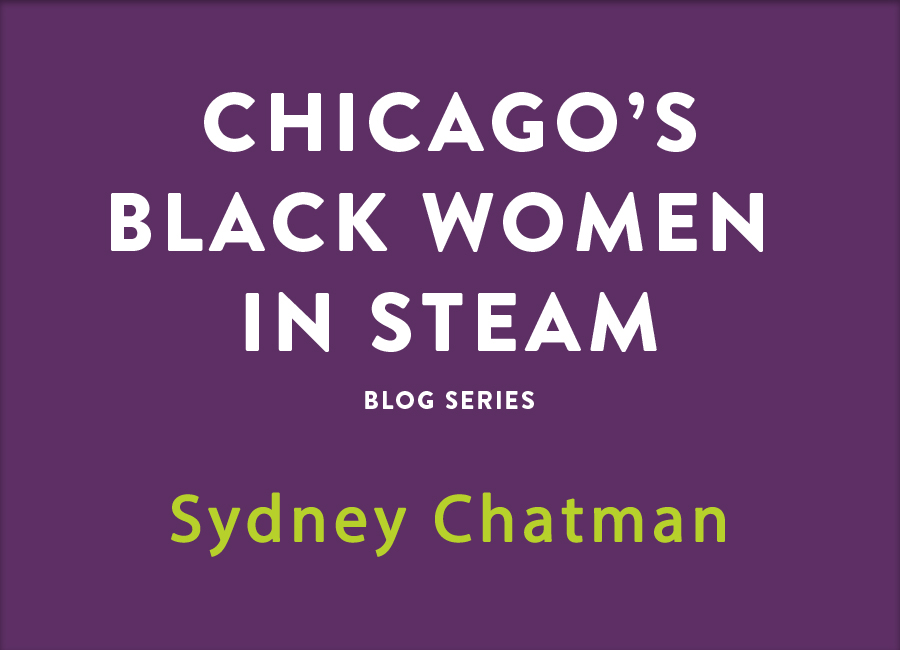 "Chicago's Black Women in STEAM" is a new series on The Adler 'Scope that highlights the awesome women of Chicago who are doing amazing things in science, technology, engineering, art, and math fields here in our own community. Meet women of varying ages, backgrounds, and interests and learn their unique stories.
---
Sydney Chatman
Theater Educator at University of Chicago Charter School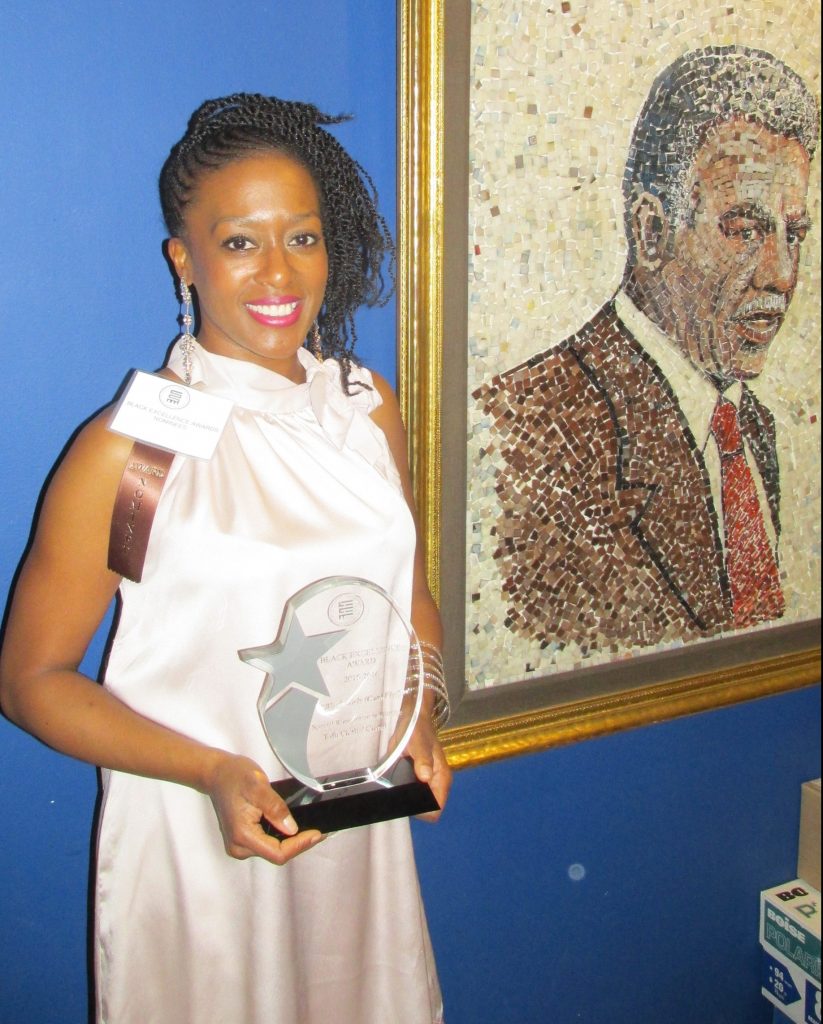 You have been a theater educator at the University of Chicago Charter School for the past 15 years. Have there been any noticeable changes in the industry since you began teaching?
There have been important and significant changes in teaching theater. For one, there is now a statewide plan in place to support art teachers through aligning curricula, and offering professional development and grant opportunities through companies like Ingenuity Arts. We are moving past the idea that the arts is just a measure for performance and looking at how the arts truly affect and develop the whole student.
As board member of the African-American Arts Alliance of Chicago, what has been the most rewarding aspect(s) of your role?
As a board member, I enjoy meeting so many talented and creative artists in Chicago. Not just in theater but in all artistic disciplines. It's inspiring and rewarding to support their artistic growth and recognize their artistic merit, through the Black Excellence Awards.
In the United States, women and people of color have fewer work opportunities and make lower salaries both on and Off-Broadway. How have you made sense of this inequality? Have you encountered obstacles that have challenged you from pursuing a career in theater? How have you overcome them?
Salaries are not the only disproportionate inequality in theater. My career in theater has been an arduous journey. As a Black woman director with integrity, I find that it takes women like me longer. We are often overlooked and offered work beneath our skill level. The industry can be selective in supporting "unknown" artists because of the proximity to or away from certain higher institutions. For me, the idea is to constantly create. I take the opportunities that will serve my spirit and my creativity. But I never wait, I create my own work, find ways to connect to my community, and stay true to my mission of serving Black women, young ladies, and girls. Money can only do so much for you—it can't teach you how to love, nurture, and mentor the ones coming behind you. I won't lie to you and say it's been easy. But the support from my family and my school has given me the opportunity to continue to be both an artist and a teacher.
Your play Black Girls (Can) Fly highlights a Chicago girl named Bessie Mae who overcomes obstacles and empowers herself to fly. What was your inspiration behind creating this story?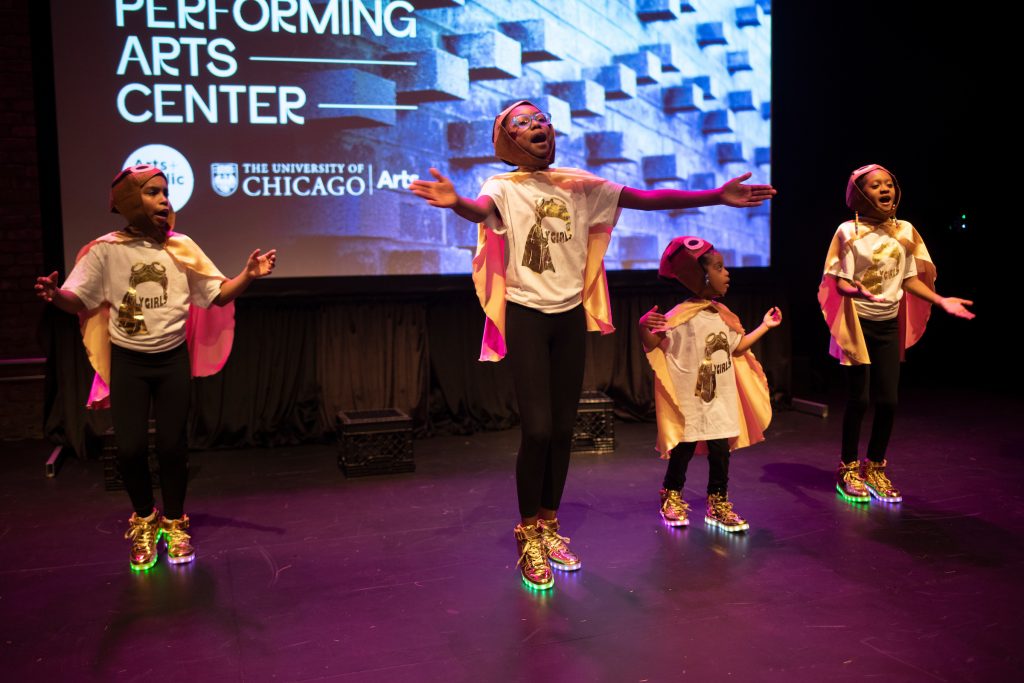 My mother always wanted my sisters and I to love and protect each other. I wanted to write a play to honor her, my five sisters, my nieces, my grandmother, chemistry, science fiction, space, history, Bessie Coleman, and Dr. Mae Jemison! I love learning about Black history and I also love science. In high school, I was known for carrying my chemistry book around… everywhere! I'd even bring it to family and church gatherings. I'd be in a corner converting moles and molecules. I also love science fiction and dreamed of studying quantum physics, but somehow, theater became my way of self-expression. I wanted to combine all of those interests into a play that girls like my 9 and 8-year-old nieces (at the time) would love to be a part of and be able to see themselves on stage. Black girls matter and Black representation matters!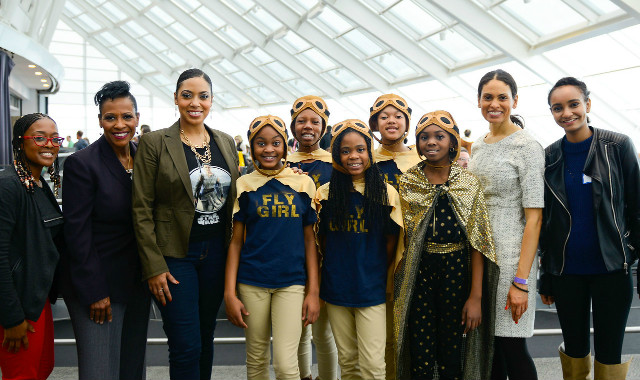 Recently, you were appointed the 2019 Michael Maggio Directing Fellow at Goodman Theatre, an honor reserved for early-career Chicago-based directors. What does this mean for your career and where you'll be headed next?
I am so grateful for the opportunity to observe and learn from the Goodman Theatre, and the highly skilled practitioners who make great art happen in Chicago. I think this opportunity will support the work that I continue to do in my South Side community. It will empower me to pass down what I've learned into my own company, The Tofu Chitlin' Circuit. The experience will help me organize and plan opportunities for Black girls to empower their voices through theater, dance, and music. I'm looking forward to securing a space for theater that includes dance, gardening, learning languages, meditation, music, and science. This space will be epic!