Help Researchers Spot Suspicious Blips In Health Data With Adler Zooniverse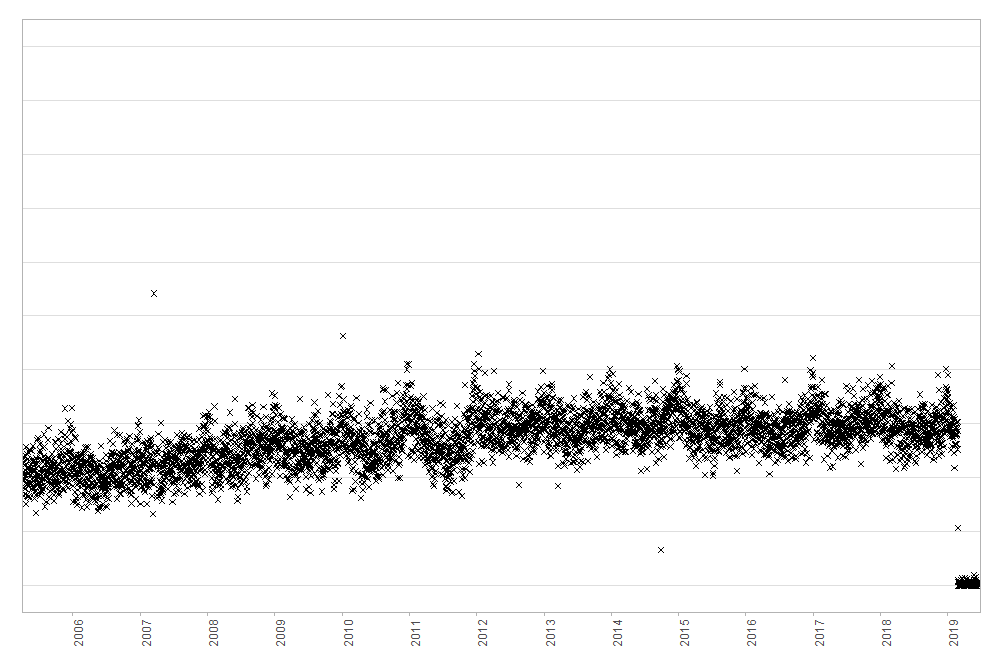 Image Caption: Adler Zooniverse project Health Record Hiccups analyzes graphs like this one to look for unexpected changes in health data over time.
I'm not a statistician, a doctor, an elected official, or a very-recent-historian, but I would bet at least a couple of my vital organs that most of us have paid more attention to public health data in 2020 than in any other year of our lives. I KNOW I have. But there is a small, heroic subset of humanity that has been paying attention all along, people who pored over public health data long before COVID-19 was a household name and who will do so long after we're all eating in restaurants and hugging strangers at the grocery store* again. 
Public health researchers collect and analyze information about our bodies, how they work, what can go wrong inside them, and how to make them better. But that information can be messy. With Adler Zooniverse, you can help clean it up.
A team of data scientists based in the UK needs volunteers like you to help them spot suspiciously sudden changes in hospital records. These "Health Record Hiccups" aren't evidence of some massive shift (or any shift) in the patient population—they can happen when doctors and hospitals get new equipment, when people make mistakes in reporting, or when procedures change. It's important for researchers to be able to spot and adjust for "hiccups" like these when they are studying health conditions and treatments. 
You don't need to be an expert in statistics, medicine, politics, or very recent history to join the project! If you're reading this blog post on a computer, tablet, or smartphone, you already have everything you need to get started.  
*Never do this.
Adler Zooniverse is the largest people-powered research platform in the world. Every day, citizen scientists help researchers sift through data to complete projects around a variety of different topics. Check out these eight space-focused projects that we need your help completing!